Description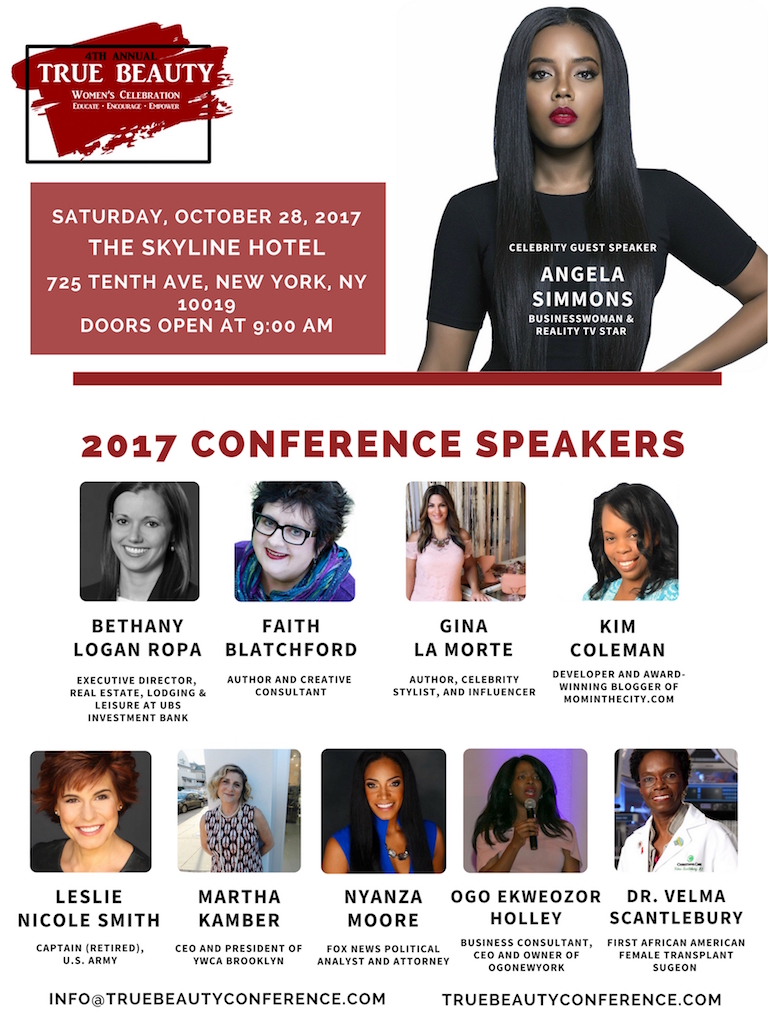 The True Beauty Annual Women's Conference Was Birthed Out Of A Desire To Equip And Propel Women To Live A Life Of Purpose Personally And Professionally.

Ogo Ekweozor-Holley, Founder Of OGONEWYORK, A Women's Wear Lifestyle Brand Saw A Need For An Affordable Event Curated With The Sole Purpose Of Bringing Together MOVERS & SHAKERS, Along With INDUSTRY LEADERS And CEO'S Who Share Personal Stories, Game-Changing Secrets And Tips They Have Learned Along The Way To Fellow Women.

"The Reality Is That A Woman's Journey To Success Is Accelerated When Placed Frequently In An Environment Were Successful Females Feel Safe Enough To Open Up To Share About Their Personal Journeys To Success. Statistics Show An Even Higher Probability Of Success When A Female Is Mentored By Another Successful Female. There Is A Grave Need In Society For More Curated Opportunities That Makes This Magic Happen"
​
On Saturday, October 28th 2017, OGONEWYORK Will Be Hosting Its 4th Annual True Beauty Women's Celebration, Designed To Educate, Encourage And Empower Women To Live Their Best Lives. The Theme of This Year's Conference Is "THRIVE". The Event Will Be Held In The Heart Of New York City.

Attendees Will Connect With Hundreds Of Female Business Owners And Executives; Learn From Experts, Be Pampered By Vendors In Our Carefully Edited Market Place, Enjoy Refreshments With Live Music And Leave Inspired With New Tools To Improve Their Lives Personally And Professionally.

Additionally OGONEWYORK Will Showcase Its Exclusive F/W17 Collection.