Description
The 4th Annual Travel Unity Summit, focusing on issues of inclusion and diversity in travel/tourism, continues at The Wild Center on Sunday, October 28, 2018.
For info on Saturday's sessions in Lake Placid, click here.
---
SCHEDULE
9:00am - 10:00am Registration and Coffee
10:00am - 11:00am An Adirondack Welcome
A panel of locals discusses what the Adirondacks can do to make people of all backgrounds and abilities feel comfortable, with audience input welcome, with Michelle Clement of ROOST, Jacob Vennie-Vollrath of ANCA, and Kelly Leigh Metzgar of Adirondack North Country Gender Alliance. Moderated by Ellen Rocco, Station Manager of North Country Public Radio.
11:00am - 12:00pm The Intersection of Sustainability and Diversity
Multi-decade veteran of the sustainability space and a Director of Travel Unity, Ethan Gelber, leads a discussion on how diverse groups can help strengthen tourism and sustainability in the Adirondacks and beyond. Featuring David Charles of Impact Travel Alliance, Diane Fish of Adirondack Council, and Pete Nelson of Adirondack Diversity Initiative.
12:00pm - 1:00pm The Path to 'Knowing': Cultural Exchange in the Adirondacks
The Wild Center discusses "Ways of Knowing," a partnership with the Akwesasne Cultural Center, The Six Nations Indian Museum, Center for Native People and the Environment at SUNY ESF, and the Native North American Traveling College to broaden and heighten our understanding and appreciation of the natural world. This effort highlights one way Native and non-Native organizations have come together to recognize and support the voice of a traditionally underrepresented population.
1:00pm - 2:00pm Town Hall with Staff Member from the Office of NYS Assemblyman Billy Jones
A staff member from the Office of New York State Assemblyman Billy Jones will discuss current initiatives around bringing in new business/residents to the Adirondacks and hear the thoughts of district constituents.
For more information on Travel Unity and this year's Summit, visit travelunity.org
=============
Event partners include: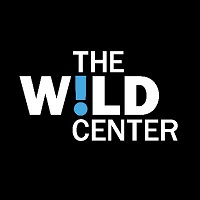 Questions? E-mail summit@travelunity.org