Event Information
Location
Conference Center at Lake Placid
2634 Main Street
Lake Placid, NY 12946
Description
The 4th Annual Travel Unity Summit, focusing on issues of inclusion and diversity in travel/tourism/hospitality, takes place Saturday, October 27, 2018.
Featuring panels and breakouts focusing on making the world of travel more incusive, this event is produced by Travel Unity, a 501(c)(3) organization.
For information on Sunday's sessions at The Wild Center, click here.

---
For more schedule details, visit travelunity.org

SCHEDULE
Morning Plenary
9:00am - 9:30am Registration
9:30am - 10:00am Opening Session with Farah Bala
10:00am - 11:00am Flash Talks by Travel Unity, I Love NY, Adirondack Diversity Initative, and New York State Tourism Industry Association (NYSTIA)
11:00am - 11:30am Accessibility, Diversity, and Inclusion Case Studies
11:30am - 12:00pm Break
12:00pm - 1:15pm D&I in the Travel and the Outdoors: the Adirondacks, New York State, and Beyond
=============
1:15pm - 2:30pm LUNCH
=============

Afternoon Breakout Schedule
Welcoming New Markets
2:30pm - 3:30pm Creating a More Welcoming & Inclusive Adirondacks through Arts & Culture
3:30pm - 4:30pm Attracting a Diverse Community via Eco-Tourism
4:30pm - 5:30pm Creating the Case: Diversity and Inclusion Strategic Planning
Marketing to New Audiences
2:30pm - 3:30pm New Markets, New Approaches
3:30pm - 4:30pm Enticing Niche Media
4:30pm - 5:30pm Empathetic Marketing
Visit travelunity.org for more information on sessions and speakers.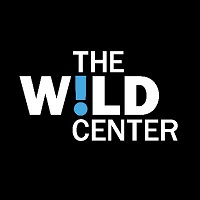 Questions? E-mail summit@travelunity.org
Date and time
Location
Conference Center at Lake Placid
2634 Main Street
Lake Placid, NY 12946
Refund policy