About this Event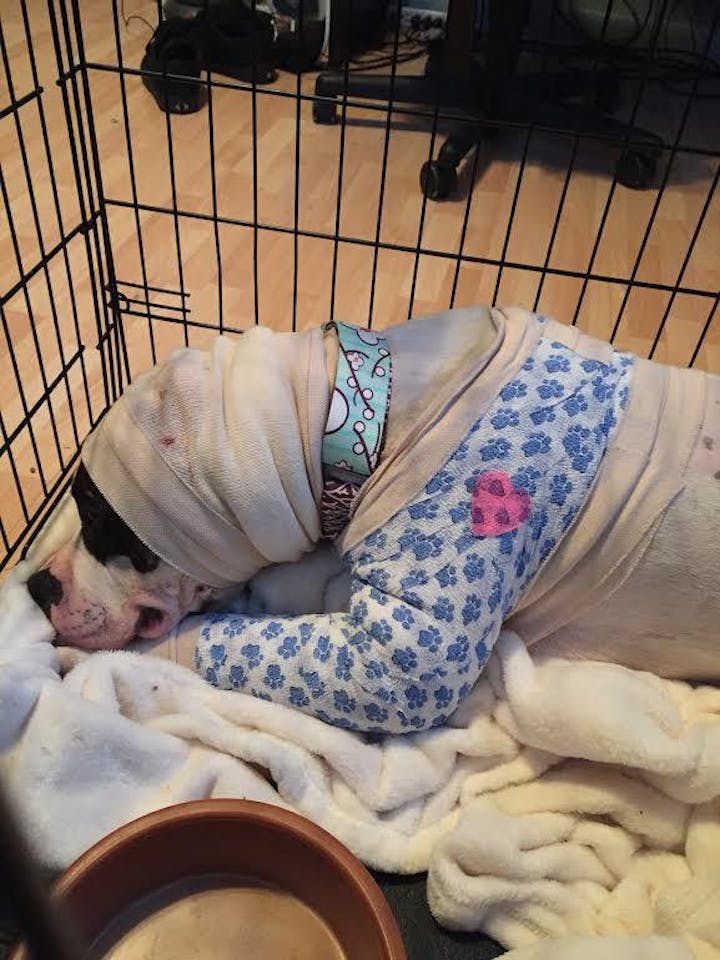 In 2015 we found a dog that had been used as a dog fighting bait dog thrown onto a garbage dump in Camden, NJ. Her wounds were very very extensive and worse than our vet had ever seen. We did not have the funds to save her so started a fundraiser and in 2016 with money leftover started The Sweet Pea Fund under NJ Aid for Animals for abused animals that have no advocate.
Now four years later, Sweet Pea has been named as the Official Face of Dog Fighting Awareness for the State of NJ so we have lots to celebrate as we bring awareness about this horrible sport.
Join us at our 5 acres log cabin sanctuary in Winslow, NJ at a lovely poolside reception. Literally hundreds of animals of all kinds have been through our doors since we bought it in 2004. We will offer an open wine and beer bar in addition to fabulous food and a custom made cake by Cakes by Cindy. Here is the topper from last year made in exact image of the Fabulous Sweet Pea!
Here is our little girl all healed and looking for sticks last fall in the pool. Speaking of the pool, did we tell you she knows how to swim. You will meet her on September 28 and she may just jump in and show you how she can climb up the ladder!
And by the way, here is the official logo for The Sweet Pea Fund!