Sales Have Ended
Ticket sales have ended
I am sorry, but the ticket sales have now closed. Please contact Danielle Wright-Landry at 813.289.8040, ext. 231 to see if any tickets may still be available.
Sales Have Ended
Ticket sales have ended
I am sorry, but the ticket sales have now closed. Please contact Danielle Wright-Landry at 813.289.8040, ext. 231 to see if any tickets may still be available.
Description
HURRICANE IRMA RELIEF EFFORTS: Please plan to bring any water or nonparishable foods you may have left to this year's conference. We are collecting for The San Jose Mission, who are still currently without power and water. Catholic Charities will have a truck at the entrence of Higgins Hall to accept your donations.
Are your days so hectic, your faith life often suffers? Do you want to say a full Rosary, but you're sound asleep the moment someone isn't asking you to do something, find something or to fix something?!
We understand and this conference is for you! Coordinated, facilitated and created by a group of women who are absolutely in love with the Lord and their Catholic faith, but who just get a little tired sometimes.
Join us (and 700 of your closest girlfriends) on Saturday, September 23rd for a day of faith, laughs, singing (we are women after all), prayer and sound tips on finding the beauty of our faith in our crazy, busy lives!
Did we mention incredible speakers? They will be there too!
World famous Catholic convert (to us anyway) Jennifer Fulwiler: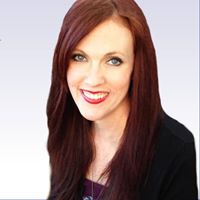 Jennifer Fulwiler is a writer, a speaker, and the host of The Jennifer Fulwiler Show on SiriusXM channel 129. Her bestselling memoir, Something Other than God, was a finalist in the "Best Memoir and Biography" category in the Goodreads Choice Awards, and her ebook collection of humor essays, Like Living Among Scorpions was a #1 bestseller in its genre on Amazon. She's been a guest on variety of national television shows, and was the subject of the reality show Minor Revisions.
She lives with her husband and six young children in Austin, Texas. You can connect with her at JenniferFulwiler.com.
Local favorite retreat host and speaker, Patricia Livingston: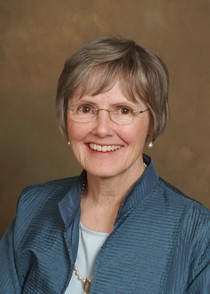 Patricia Livingston, MA, a speaker on spirituality, is best known for her touching, story-telling style of illuminating the presence of God in everyday life. She has a unique gift for opening us to the beauty of our own stories with their special truth of God's present love.

In addition to leading workshops, retreats, and seminars throughout the United States and abroad, Pat is an award-winning writer whose work has been featured in Living Faith, Living With Christ, Catholic Digest, Liguorian, and US Catholic. The former associate director of the Center for Continuing Formation in Ministry at the University of Notre Dame, she was awarded the U.S. Catholic Award for furthering the cause of women in the Church. She is the author of several books of Christian spirituality. She is married, a mother and grandmother.
A huge hit at our inaugural conference, Fr. Garry is back!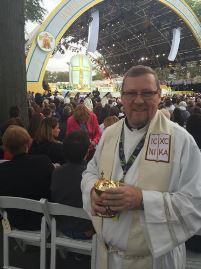 Father Garry Welsh was born in Birmingham, England to Scottish parents and raised in Ireland. In 1998, he was invited by Archbishop Curtiss of Omaha NE, to finish his studies for Omaha. He attended Kenrick Glennon Seminary in St. Louis, MO. Fr. Garry was ordained on June 2, 2001, at St. Cecilia's Cathedral in Omaha by Archbishop Curtiss. In 2016, he was granted incardination to the Diocese of St Petersburg and was appointed Pastor of St. Anthony of Padua Catholic Church in San Antonio. Fr. G's fondness of storytelling and love for the Eucharist are sure to be infectious to all of the conference attendees.
In his spare time, Father Welsh enjoys riding his motorcycle, playing hockey and cooking.
Please consider helping us make this day possible with your sponsorship. You can find more details on our Sponsorship link.
FAQs
I have heard parking is pretty limited at Higgins Hall, is that true?
We highly recommend and encourage guests to carpool or Uber to Higgins Hall. Parking is limited and may be further restricted by an unexpected event or funeral at St Lawrence.
How can I contact the organizer with any questions?
If you should have any questions about the event, parking or the facilty, please contact Danielle Wright-Landry at 813.289.8040, ext. 231 or danielle@myspiritfm.com.
What's the refund policy?
We apologize for any inconvenience, but no refunds are available. You may transfer (sell or gift) your ticket to another person at no additional costs. To transfer your ticket, please EMAIL Danielle at: danielle@myspiritfm.com. All transfer changes must be made by September 8th.
Do I have to bring my printed ticket to the event?
Nope, you don't have too; but we highly recommend you keep it handy in case you have any questions.
Can I update my registration information?
Yes! You can go through the Eventbrite account you created when you purchased your ticket or you may EMAIL Danielle at: danielle@myspiritfm.com
Is my registration fee or ticket transferrable?
Though we can not issue a refund, your ticket (registration fee) is completely transferrable. Once you have sold or given your ticket to another individual, you may update the ticket information to include their name simply by going through your Eventbrite account or EMAILING Danielle at: danielle@myspiritfm.com
Is it ok if the name on my ticket or registration doesn't match the person who attends?
Sure, it is fine with us if it is okay with you. However, your name tag and lunch will reflect the information of the person that registered. If you would like to update the informaiton, please go through your Eventbrite account or EMAIL Danielle at: danielle@myspiritfm.com
I would like to become a vendor, where can I get more information?
Great question! We have a separate registration page for vendors. Please visit here for more information and to register your ministry or business.