Description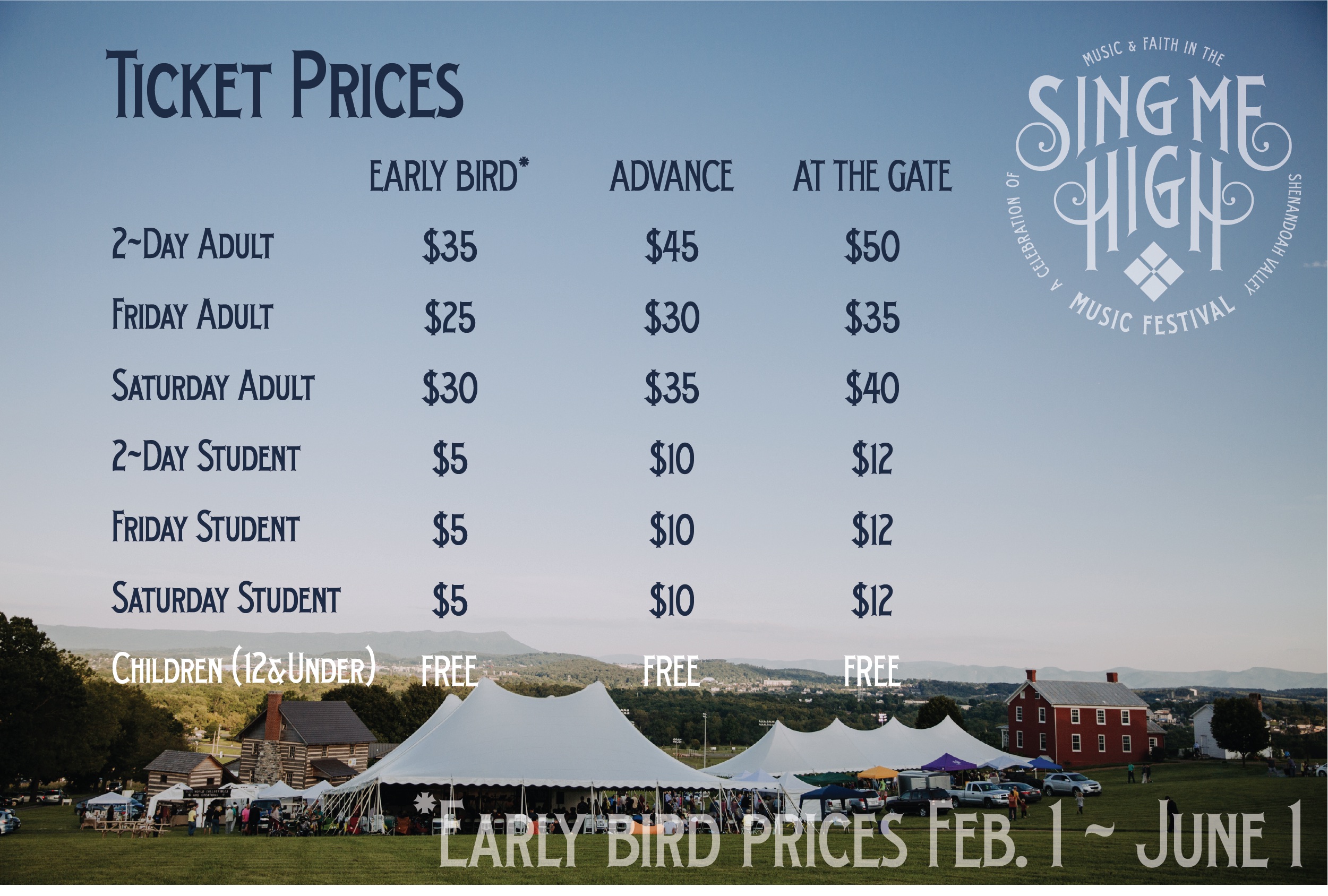 The 4th Annual Sing Me High Music Festival, August 23-24, 2019, celebrates music and faith in the Shenandoah Valley. The event is the perfect close to the summer season, and this year's two-day event features:
Music groups from the Shenandoah Valley and/or faith backgrounds;

Old-fashioned hymn singing;

Artisans;

Children's activities;

Local food trucks, popcorn, and ice cream;

Guitar raffle, from local luthier Showalter Guitars;

Silent quilt auction with quilt made by member of the host band;

Activities from c. 19th century homestead;

Slip 'n slide;

Food, fun, fellowship;

and a pie auction variety show.
This year the festival is Friday, August 23 from 4:00 PM to 9:00 PM and Saturday, August 24 from 10:00 AM to 9:00 PM. Sing Me High Music Festival is jointly hosted by the Brethren-Mennonite Heritage Center and the Walking Roots Band. The festival is a family-friendly, alcohol-free event. Please make yourselves at home! Bring a blanket, your favorite camp chairs, or a sofa on wheels.
We invite you to join us at the Sing Me High Music Festival to listen, sing, laugh, eat, and play – all while you celebrate family, friends, and faith, whatever your tradition.