Description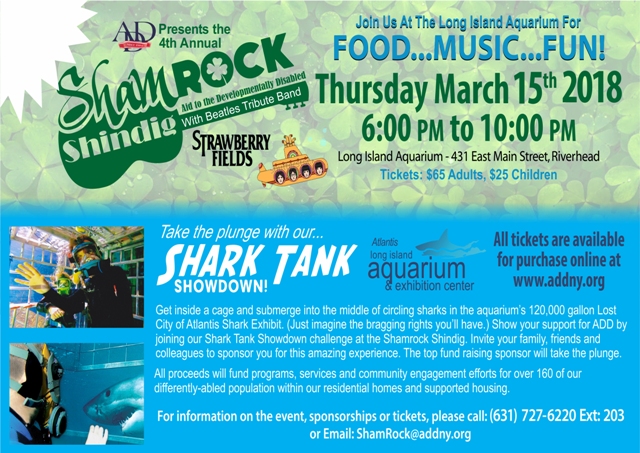 Join us for the 4th Annual Shamrock Shindig on March 15, 2018
6-10pm at the Long Island Aquarium
Enjoy Irish fare in honor of Saint Patrick's Day and join in the fun at the Long Island Aquarium. It's always a night to remember!
This year's event will feature 'Strawberry Fields' Beatles Tribute Band, the Shark Tank Showdown, Century Raffle and much more. Top sponsors get to take the plunge into the water with the sharks. Hope they use their yellow submarine!
Call us at (631) 727-6220 ext. 203 for more!