Description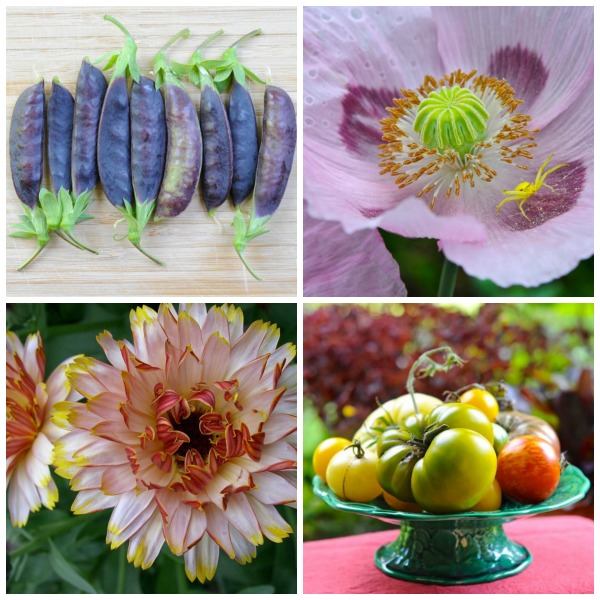 4th Annual Seedy Saturday!
to benefit Friends of Taconic State Park
March 22, 2014, 1:30-5:00 PM
at the historic Copake Grange, Empire Road, Copake, New York
Welcome spring, talk seeds and gardens, shop Hudson Valley Seed Library, Turtle Tree Seed and Hillsdale General Store...last year nearly 100 gardeners joined us for plant talk, shopping, networking, and social time.
Shops open at 1:30

2:00 PM slide talk on "Seed Secrets" by Margaret Roach of awaytogarden.com, followed by open-mic Q&A with an expert panel

…followed by reception and more shopping till 5:00
Want to grow your best flower, vegetable and herb garden ever in 2014? It all starts with a seed—and choosing the right varieties, from sources that match your garden conditions. Margaret will demystify the politics and the practical "aha's" to get you growing with confidence.
After her slide talk, she will be joined by experts from Seed Library and Turtle Tree Seed in an open Q&A – so bring your questions and get access to their combined wisdom!
Go home with empowering handouts including a seed-starting calendar, succession-sowing schedules, and (of course) seeds from the marketplace set up all afternoon at the Grange.
We'll cover topics like these, and many more:
Does organic seed matter? Are hybrids OK? (And how do I avoid GMOs?)

How do I make a calendar for what to sow when?

How can the phases of the moon guide me in my plantings?

My seedlings were spindly (or germinated fine, but then pooped out). Why?

How come my harvest didn't look like the photo in the catalog?

What annual flowers can I rely on, that also help my garden?

How can I solve my tomato troubles?

I wish I had homegrown herbs year-round (no problem!).

What do I do about "pests" like cabbage worms, squash bugs, slugs, Japanese beetles…(fill in the blank)?

Why don't my carrots germinate (or why are my carrot root crooked)?

Why does my cilantro bolt so fast, and how can I have nonstop salad, April to November?

I can't grow melons here (yes you can!).

Help—I had 20 giant zucchini all at once, and none the rest of the time!

And you name it -- again: bring your questions.
Every penny of your ticket price goes to help the Friends of Taconic State Park make that great natural and historic resource even more welcoming than ever. Thanks for supporting us!