Description
The 4th Annual Seedstock Sustainable Agriculture Conference: Innovation and the Rise of Local Food slated for Tuesday, November 3 (Farm Field Trip) and Wednesday, November 4 (Conference Day) will explore the social, environmental and economic benefits arising from the confluence of agricultural innovation and escalating demand for locally grown food.

Through keynotes and panels, expert speakers will address the following topic areas:
* The current state of the local food marketplace from the diverse vantage points of the grower, distributor, retailer and institutional buyer;
* The impact of technology on supply chain models that have the potential to transform the food system into one that is more local;
* How hydroponic and indoor growers utilize sustainability, embrace innovative business models and push the limits of agricultural technology to expand the local food marketplace;
* Urban farming and its role in expanding local food access, benefiting community and growing local economies; And more!
(More details below and here: http://seedstockconference.com)

November 3 (Day 1): Future Farm Field Trip - (SOLD OUT!)

The first day of the event offers a Future Farm Field Trip. Participants will have the opportunity to tour a diversity of farms in San Diego County from indoor hydroponic operations to urban farms that are utilizing innovative growing systems and business models to grow the local food marketplace in SoCal. Participants will be treated to lectures and sessions that examine farm operations that are embracing innovative supply chain models to both increase food security and take advantage of the growing market demand for local food. Lunch will be provided by lunch sponsor Veggie Grill.

Stops on the tour thus far include:
Solutions Farms - Solutions Farms is one of the largest aquaponics facilities in the West.The farm provides a source of locally-raised, certified organic produce that is being used by North County restaurants, juice bars and eager farmers market buyers. The farm is also a laboratory for teaching important work values and preparing people for re-entry into the workforce toward the end of accomplishing a worthwhile social purpose while also being a functioning business.
Go Green Agriculture - Go Green Agriculture is a family farm with big ideas and strong values that grows organic produce inside high-tech greenhouses using hydroponics. Currently, Go Green Agriculture operates a 5-acre greenhouse that supplies local restaurants and retailers with leafy greens and herbs. The company's mission is to setup greenhouses across the country to provide local jobs and fresh, delicious, and nutritious produce to the community.

The Leichtag Property – The Leichtag Property is the former home of Ecke Ranch floriculture business. Zoned for agricultural use, the Property is 67 1/2 acres in the heart of Encinitas with 850,000 square feet of greenhouses.
Seeds@City Urban Farm - a one-acre working farm located in the heart of downtown San Diego that serves as the outdoor classroom for the Sustainable Urban Agriculture program at San Diego City College. We train young, urban farmers while growing nutritious food for our community, encouraging self-reliance and a thriving local economy.
November 4 (Day 2)

: 4th Annual Seedstock Sustainable Ag Conference Day

(Limited Tickets Remain!)



Attendees will convene at the Beyster Auditorium at the Rady School of Management in San Diego for a series of panels and keynotes that will address the economic impact of a burgeoning and diverse small farm economy that is embracing innovation, sustainability and community to take advantage of growing local food marketplace in cities and counties across the country. A Farm-to-table Lunch will be provided by sponsor Tender Greens. Networking reception following the conference will be held at Draft Republic in La Jolla. Confirmed speakers for the November 4th Conference Day include:
Erik Oberholtzer - Co-founder of Tender Greens;
Colin Archipley - Co-founder of Archi's Acres

Catt Fields White - CEO of SD Weekly Markets;
Pierre Sleiman - Founder and CEO of Go Green Agriculture;
N. Diane Moss - Executive Director of Project New Village;
Gus Schumacher - Founding Board Chair and Vice President of Wholesome Wave;
Chris Higgins - General Manager at Hort Americas

Bob Harrington - President of Specialty Produce;
Danielle Horton - Director of Marketing at Urban Produce;
Lucy Norris - Director of the Regional Food Systems Program at Ag Innovations;
Lauren Blacker - Sodexo District Manager for Sharp HealthCare;
Daron "Farmer D" Joffe - Director of Agricultural Innovation at Leichtag Foundation;
Dwight Detter - Partner at Food Centricity;
Milan Kluko - Founder and President at Green Spirit Farms;
Ed Glebus - Associate Director and Executive Chef for SDSU Dining;
Amy McCann - Co-founder and CEO of Local Food Marketplace;
Robert Tse - State Broadband Coordinator for USDA CA-Rural Development;
Anchi Mei - Senior Program Manager at International Rescue Committee (IRC);
Damian Valdez - Farmer at Seeds@City Urban Farm;
Refund Policy: Cancellations at least four weeks prior to the conference (prior to October 4, 2015) will receive a full refund. You will receive 50% of your initial payment if your refund is requested between October 5 - October 25, 2015. There will be no refund issued if cancellation occurs after October 26, 2015.
Sponsors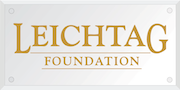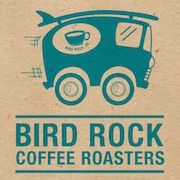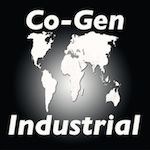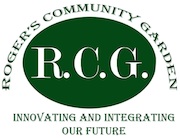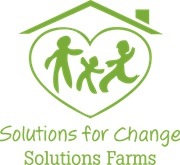 Organizer of 4th Annual Seedstock Sustainable Agriculture Conference: Innovation and the Rise of Local Food
SEEDSTOCK is a social venture that fosters the development of robust and sustainable local food systems through consulting services and the use of a variety of tools, including the news and information blog Seedstock (www.Seedstock.com) and live events. Seedstock works with government agencies, municipalities and all private sector stakeholders to create a sustainable food ecosystem of innovation, entrepreneurship and investment.