Sales Have Ended
Registrations are closed
Thank you for considering to join Us TOO at the S.E.A. Blue Ribbon Walk 2018. We regret the last day to conduct advance registration online is August 16, at 5pm. However, on-site registration for the S.E.A. Blue Ribbon Walk opens at 08:30am on Saturday August 18, 2018 in the Roundhouse Shelter of Genesee Valley Park($30). Please join us then. We hope to see you there!
Sales Have Ended
Registrations are closed
Thank you for considering to join Us TOO at the S.E.A. Blue Ribbon Walk 2018. We regret the last day to conduct advance registration online is August 16, at 5pm. However, on-site registration for the S.E.A. Blue Ribbon Walk opens at 08:30am on Saturday August 18, 2018 in the Roundhouse Shelter of Genesee Valley Park($30). Please join us then. We hope to see you there!
Description

GENESEE VALLEY PARK (Roundhouse Shelter)
This is a one-mile or two-mile walk on park trails and a no-frills, family and dog-friendly event. It is organized entirely by local survivors with help from their families, friends and many volunteers at "Us TOO Rochester".
08:30am - On-site Registration Opens ($30)
10:00am - Walk Begins (same start time for both 1-mile and 2-mile walks)
11:30am - Closing Remarks
Click the green button at top right of this screen to register online [$20-$100] ,or to make a donation of any amount. Registration the day of the event is $30.
PROCEEDS:
Event proceeds stay local to benefit prostate cancer patient programs provided at no cost by Us TOO Rochester. A percentage of online registrations will also be donated to the Prostate Cancer Survivorship Program Fund at Wilmot Cancer Institute and the Camp Good Days Prostate Cancer Retreat conducted annually in collaboration with Us TOO Rochester.
---
WHAT TO EXPECT: Choose a one-mile or two-mile path.
Free event T-shirt with paid adult registration.
Prostate cancer information on site.

Free PSA testing for uninsured men (age 50+, age 40+ if family history).
Meet Emcee Bill Moran DiTullio & Moran Show, iHeartRadio 95.1 >.
DJ Blaze is back! Pat Bedford Photos too.
East Coast Toast Food Truck on site (see Early-Birds Note below).

Kid's bounce house! Face-painting by "Freckles"! Balloons galore.
Raffles & Prizes.
Monroe County Sheriff K-9 Unit demonstrations.
Selfies with Rochester's favorite mascots "Spikes" & "Moose".
Pups for Prostate Cancer ~ a prize for the dog leash & collar most decorated in blue. (dog costumes and fur-coloring will not be considered for prizes.)
EARLY-BIRDS NOTE:
East Coast Toast Food Truck

will be on site 8:30am-10am. Coupons valid for one free food item [no beverage] will be available at the Food Truck.

LIMIT=125

. One coupon per paid adult registrant. First come, first served basis until limit is reached (8:30am-10am, only). Coupons have no cash value and may be exchanged

only

at this event. Prices for above items without a coupon range: $5-7 per. Early-Birds may choose from:

Blue Ribbon Special (Blueberries & cream cheese)
Avocado Toast
Sammy Banana
PB&J
Starbucks coffee, bottled water and pre-packaged snacks will also be available at no cost, while supplies last.
BEFORE YOU REGISTER:
Individuals may register online at the $20, $35, $50 or $100 level (or any amount over $20)
A small processsing fee is added at checkout.
Teams are encouraged. Team members may also register online at any of the above levels. See below for how to register a team name.
Teams that raise $501, or more, by 5pm, August 1st, will see their Team-name printed on the back of all event T-shirts!
General donations by non-participants are also accepted online.
Children age 13 and under are FREE but each child must be registered at the Child Ticket

level.

Sociable dogs are FREE, but each dog must be registered at the Pup for Prostates Ticket

level.

FREE event TShirts to every paid adult registration received by 5pm, August 1, and to every general donation of $20 or more, also by 5pm, August 1. Free doggie bandanas while supplies last.
You must indicate your T-shirt size at Checkout.
Online registration will close: August 16 at 5PM; but... General donations will be accepted at this website thru September 30.
---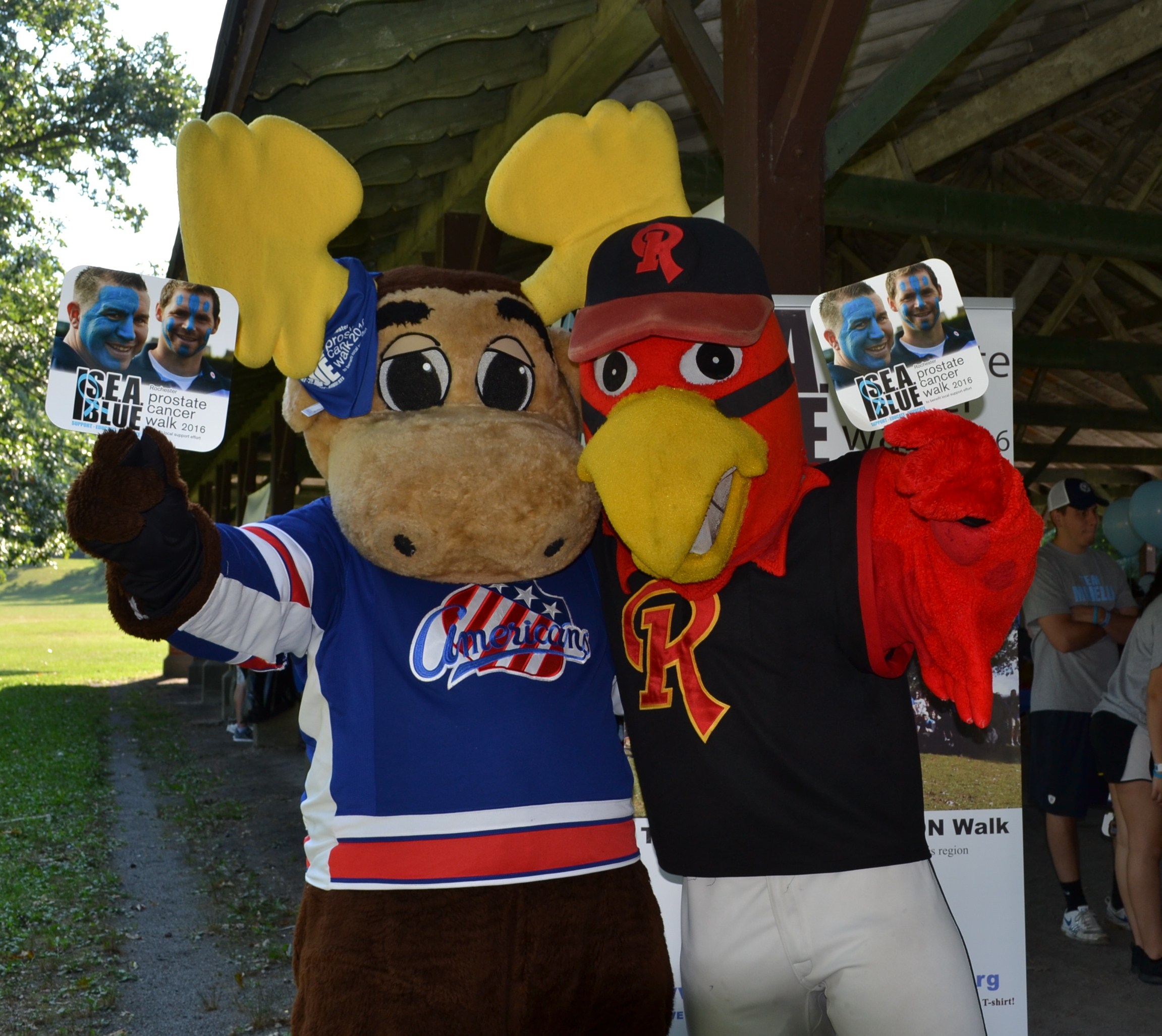 Bring the kids and the grand kids! Mascots for the Rochester Amerks (Moose!) and the Rochester Red Wings (Spikes!) will both be on site for selfies; and a photographer will be on site for family photos. The entire photo album will be made available online and photos may be downloaded for printing at home.
---
GET READY:
Decide if you want to register as an 'Individual' or 'Start a Team'.

Teams are comprised of two or more persons, no limit.

If you're starting a team, decide on a team name and optional password. (See How To Register a New Team below).
If you were invited to join an existing team, you will need the exact name of the team, including case and spacing if any, and the team password if there is one.
Those who wish to conduct individual fundraising may seek their own 'sponsors' and collect the total amount of funds; then register as an Individual, select "General Donation", and enter the total amount collected.
Everyone who registers by August 5, can pick up their free event TShirt at packet pickup (dates below) or during on-site registration at fhe event.
No individual or team member is obligated to walk.

---
GET SET:
When you're ready to proceed, click the GREEN "REGISTER" BUTTON at the top of this screen.
Select "Individual" or "Team".
If joining an existing team, begin typing the name of the team. Then, type the password if prompted for one.
When creating a new team for the first time, see the notes below.
At the ticket level screen, select Blue($20), Red($35), Silver($50), Gold($100) or General Donation ($Any).
If you have a discount promo code, enter it at the top of the ticket level screen.
Always enter '1' for 'Number of Tickets' [Even if the ticket level is FREE].
Complete the Checkout process by following the prompts for contact info, credit card info, billing info, and registrant info.
DON'T FORGET YOUR T-SHIRT SIZE: At Checkout select the FREE T-shirt icon and indicate your preferred size. To purchase a T-Shirt as a gift or for a child, at Checkout select the Buy T-shirt icon. TShirts are not exchangeable nor refundable and cannot be returned.

---
GO: Select the GREEN register button above whenever you're ready.
Upon completion, the system will send a confirmation to the email address you entered during the Checkout process.
Print your ticket, and bring with you on Packet Pick-UP dates below.
---
How to register a Team Name

The first person to enter a Team Name automatically becomes the Team Captain. Teams raising $501 or more by 5pm, August 1st can have their team name or team logo printed on the event TShirt design. To start a new team, click the Green Register Button and select "Team", then follow the prompts and consider the hints below:
When prompted to enter an Email address, type your preferred email address and password (write it down if not already memorized), then select 'Sign Up'.

This will be the email address that Eventbrite associates with your credit card info at Checkout.

You will then be prompted to CREATE TEAM where you will enter a Team Name. A team password is optional.

Keep the Team Name simple and choose words that your friends and family will recognize because the Email invitation you send asking them to join your team will use your Team Name as 'sender'.

If the Team Name is not something familiar to them, they may just delete your invitation as 'junk' email.

The password is optional, but can be any alphanumeric characters.

Be sure to provide the exact Team Name and optional Password to those you invite to join your team.

After you send them the Eventbrite invitation, be sure to also send them a regular Email message from yuor normal email account advising them you sent an Eventbrite invitation to Join Your Team. If they did not receive the Eventbrite invitation, suggest that they check their "Junk" or "Spam" mail folders for a message from your TEAM NAME.
Next, click REGISTER, and follow the prompts.

---
PACKET PICK-UP:
Packet PickUp days allow those who registered online to pick up their T-shirt and ID band, and sign registration forms. The packet will also contain a 'bib' upon which the participant may write the name of a person affected by prostate cancer whom they wish to acknowledge (living or deceased). Online registration and the packet pickup process will spare registrants from having to arrive early and stand in line on event day. Once they pick up their packet, they can plan to arrive on event day just early enough to get a parking space and allow 10 minutes to walk from the UofR PARK LOT to the Roundhouse shelter for Step-off at 10am. Packet Pick-Up will be conducted at two locations on the following dates and times:
Wednesday, August 8, 2018: 4:30pm-7:00pm ~ Holy Trinity Church,

1460 Ridge Rd, Webster, NY 14580 (From downtown Rochester: 490E to 590N to 104E to Phillips Road. Rt onto Phillips Rd. to Ridge Rd. Left onto Ridge Rd. Church is about a half mile on left.

Saturday, August 11, 2018: 11:00am-1:30pm ~ Fleet Feet Sports at the Armory, 155 Culver Road, #110, Rochester NY 14620 (in the Community Room)
Please bring a printed copy of your registration receipt. Be prepared to read and sign the registration disclaimer form.
Packets are requested to be picked up by the online registrant in person.

Proxy's must bring a copy of the registrant's printed registration receipt that has been signed and dated by the registrant giving permission for the proxy to obtain their packet on their behalf.

Registrants who cannot arrange for their packet on either date should arrive to the August 18 event early in order to complete the registration process and get their admission-wrist-band. Onsite registration at the event begins at 8:30am.
---
DOGS:
Because dogs have been dubbed 'Man's best friend', it seems appropriate that non-aggressive dogs-on-leash with responsible families be allowed to join us. However, every dog must be registered at the Pups for Prostates registration level [FREE] and possess a current shot record. Prize for the leash/collar most decorated in color blue. Winner announced at Closing Remarks.
Bring copy of current veterinary records with you to the DOG REGISTRATION TABLE.
Water bowls, pick-up bags and drop-off stations will be provided.
The dog's family will be solely accountable for 'clean-up' and pet's behavior.
If your pet is considered aggressive or is having a bad-fur day, please leave him/her home.
Due to the potential for a hot summer day, fur-coloring and dog costumes are discouraged and will not be considered for prizes.
All dogs must be on leash at all times.
---
T-SHIRTS:

Event T-shirts are provided free to adults with a PAID registration who register online before August 1st and to those who sponsor an individual or team participant at $20 or more, also by August 1st. T-shirts as gifts or for children ages 13 and under, may be purchased with any paid registration by selecting the "Buy T-shirt" icon at Checkout. T-shirts are $10 per shirt plus tax/shipping/handling (total cost $12.40 ea, any size, including children sizes). T-Shirts will not be available for purchase at the August 18 event. All T-shirt sizes must be entered at checkout no later than 5pm on August 1st.
---
SPONSORS:
Event sponsors and co-sponsors can select from multiple opportunities to show employee families they care about those affected by prostate cancer. For more information, send your request to the event organizer [Patrick Fisher] at: pfisher0317@gmail.com OR Click HERE to view the sponsor level spreadsheet.
---
ACKNOWLEDGEMENTS:
This event is made possible, in part, by each of the following organizations with special thanks to our Event Sponsor at UR Medicine and Wilmot Cancer Institute. Logo images for all other co-sponsors were treated euallly and are ordered by the first word of the organization name.

We especially thank our co-sponsors! Without their support, this event would not be possible.
NOTE:The size of their company logo below was determined electronically by this software system. Logo size does NOT reflect any level of importance, priority, amount of donation nor in-kind gift. Thank you one and all! - Patrick Fisher, Event Organizer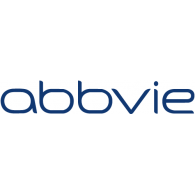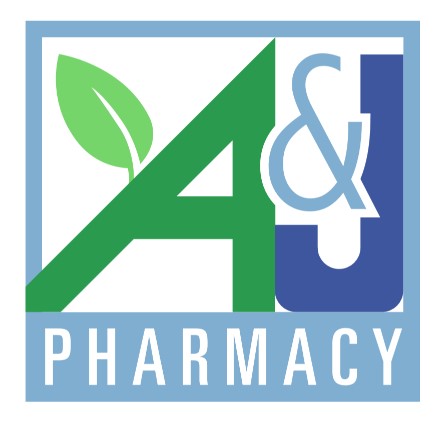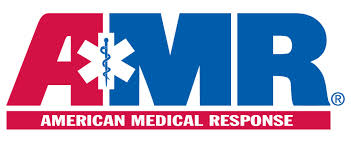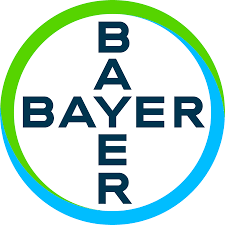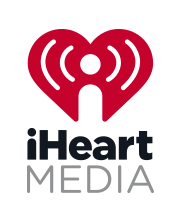 Medved Running & Walking Outfitters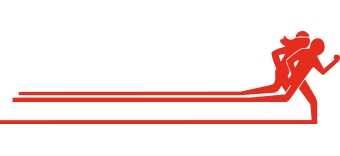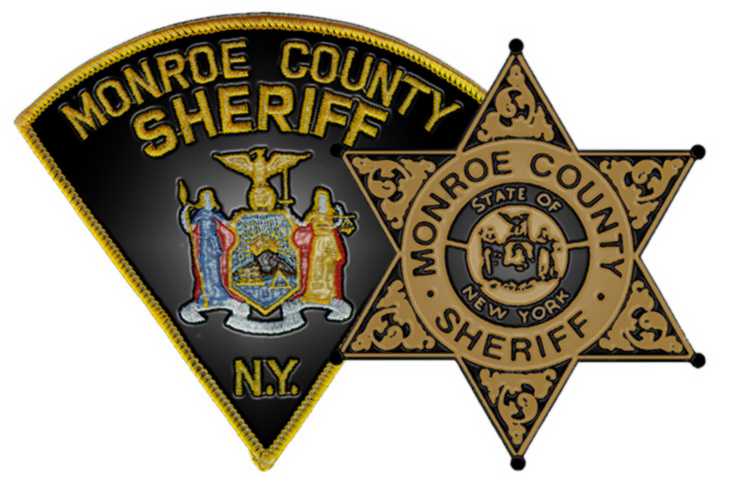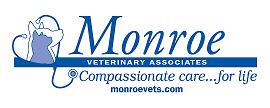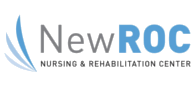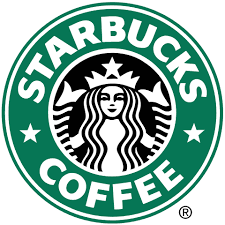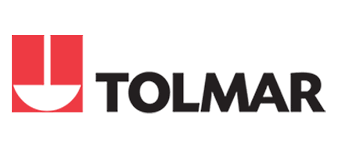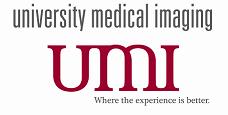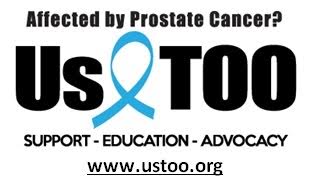 and ...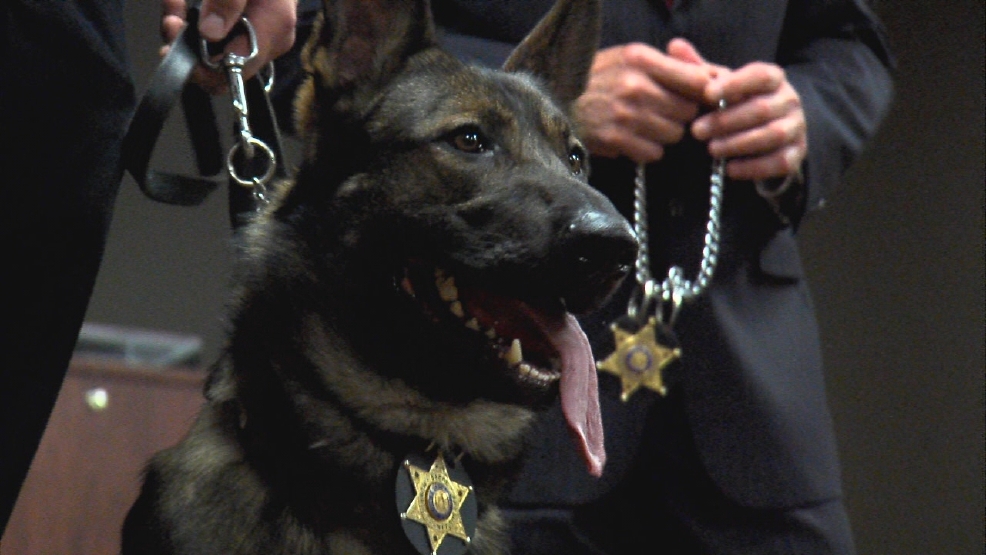 Monroe County Sheriff K-9 Unit
---
VOLUNTEEERS ARE NEEDED
Banner setup & Greeters [6]
Set-up crew [8]
Registration attendants [6]
Parking & Street Signs [3]
Course marshalls [2]
Hospitality & TShirts [4]
Balloons (latex) [4]
If you or your group would like to volunteer, contact the Event Organizer by sending Email to: pfisher0317@gmail.com
---
WHERE YOUR MONEY GOES
Unlike events that raise funds for research in other cities, event proceeds help to provide local men and their families with access to FREE prostate cancer patient support, education and advocacy, no matter where they receive care for their cancer. There are NO PAID STAFF at Us TOO Rochester.
---
OTHER WAYS TO MAKE A DONATION
Encourage your employer to sponsor the walk or to match donations made by employees.
Make checks or money orders payable to: "SEA Blue Rochester 2018"
Send to: Us TOO International, 2720 S. River Road, Suite 112, Des Plaines IL 60018
Donations are tax-deductable to the extent of the law. [EIN #36-3723349]
---
~ MISCELLANEOUS ~
ABOUT THE TITLE:
The letters "S, E and A" stand for "support, education and awareness", the mission of our patient-centered program at Us TOO Rochester. Blue is to prostate cancer as pink is to breast cancer. For this reason, we want a SEA-of-Blue at the 4th Annual S.E.A. Blue Ribbon Walk. Participants will be welcomed with blue balloons, blue bracelets, and blue ribbons. Blue face-paint and blue surgical gloves will also be available for those who wish to show even stronger support. Don't forget "Pups for Prostates": Man's best friends are invited too!
ABOUT THE TRAIL:

Each of the one mile or two mile trails is relatively level, easy to navigate and provides intermittent shade. Participants using wheelchairs or walkers should be accompanied by a responsible friend to assist as needed. [Fees for the assisting friend will be waived.] Accessible public restrooms are available along the walk.
WHERE TO PARK:

Parking for this event is made available at the University of Rochester 'PARK LOT'. Here's how to get to the correct parking lot which is on UR Campus but adjacent to the park:
From Elmwood Avenue, turn onto Wilson Boulevard toward the UR campus.
Turn right, onto Trustee Road, just before the information booth.
Go to the end and turn right again onto the un-named extension of Intercampus Drive.
Drive across the overpass into the larger parking lot on your right.
Lock your vehicle and proceed down the walkway leading into the park.
Walk to the left along Moore Road about 300 ft (going into the park, away from campus).
Cross Moore Road when you see the only driveway on your right (before the bridge).
The driveway leads to the Roundhouse Shelter where the walk begins.
Accessible public restrooms are along the trail.
---
FAQs
Is this a 'carry in' and 'carry out' park?
Yes. There will be trash bags located at the shelter and adjacent to the restrooms along the trail. Empty plastic water bottles will be recycled.
Are public restrooms available and accessible?
Yes.
Are there age limits to enter the event?
Men and women of all ages are encouraged to participate. Children and grandchildren are welcome too! Children age 13 and under are free but must be accompanied by an adult with a paid registration.
What can/can't I bring to the event?

Dress for the weather and wear comfortable walking shoes. Bottles of water will be provided but you are welcome to bring your own water bottle. Wrapped cereal bars, apples, donuts & coffee will also be available. Water bowls will be provided for the dogs, but pet families will be responsible for cleaning up after their own pet. Doggie bags and 'deposit stations' will be located along the trail.
NOTE: No roller blades, bicycles, iPods, or music players of any kind are allowed. Walking strollers for small children may be used but no 'running strollers'.
Will first-aid be available?
Yes. A regional ambulance from American Medical Response in Rochester will be on site to provide first aid or transportation to the nearest emergency room. Call (585) 777-7777
Where can I contact the organizer with any questions?
Send Email with your question to the event organizer at: pfisher0317@gmail.com or call Patrick at (585) 787-4011
Is my registration/ticket transferrable?
Registration fees may be upgraded but are not transferrable. No exceptions.
Can I update my registration information?
You may update your registration information anytime before online registration closes at NOON on August 16, 2018.
What is the refund policy?
Registrations cannot be refunded or upgraded to a higher level after August 16. No T-shirt exchanges or refunds are allowed.
Organizer of 4th Annual SEA Blue Ribbon Walk & Prostate Cancer Health Fair
We're a community of those concerned about prostate cancer in Rochester & The Finger Lakes region of WNY.
OUR MISSION: to help those affected by prostate cancer get the unbiased information they need in order to make informed decisions about early detection and risk vs. benefit for a variety of treatment options, no matter where they receive care for their cancer.
OUR VISION: to accomplish this through ongoing collaborations with medical providers, cancer networks, and subject matter experts from across the region while making support, education and advocacy easily accessible using the resources provided by Us TOO International.
Us TOO Rochester is the regional chapter of Us TOO International, the country's leading nonprofit 501c3 

organization 

founded by survivors, for survivors, of prostate cancer [EIN# 36-3723349].
To contact this event organizer: Send Email to:  pfisher0317@gmail.com or call (585) 787-4011. Ask for Patrick or leave a message.