Description
Puppy Run is a 5k/1 mile race hosted by the Beta Alpha chapter of Alpha Omega Epsilon which takes place at Urbanovsky Park on the Texas Tech University campus in Lubbock, Texas! The proceeds benefit Alpha Omega Epsilon as well as the Morris Safe House, a nonprofit, no-kill animal rescue facility for dogs in Lubbock, Texas!
If you would like to see more information about the Morris Safe House, please visit their website!!
Morris Safe House: http://morrissafehouse.org/
The race will take place on October 14, 2017. Check in and day of registration will begin at 8 am and will run until 8:45 am. The race begins at 9 am. There will be a 1 mile walk in addition to the 5K run. Participants are highly encouraged to bring their dogs to run with them as long as they are up to date on their shots and remain on a leash at all times.
The 2 first place participants in the 1 mile walk and 5K run will receive a prize! There will also be a costume contest for humans and dogs, with the first place participants also receiving a prize. In addition, we will also have two baskets being raffled off, one for dogs and one for people. If you would like to sit, please bring your own blankets or chairs.
Registration for the race will cost $20 prior to the event. Shirts will cost $12. Registration prior to the event with a shirt will cost $25. Day of registration will cost $30. If you register the day of, your shirt size is not guaranteed.
If you are unable to attend the race but would like like to contribute, we also accept donations! If you would like to become a sponsor for this event, please contact me at Shawna.r.Hathcock@ttu.edu.
Alpha Omega Epsilon would like to thank all of our sponsors:
Picture of the Race Shirt: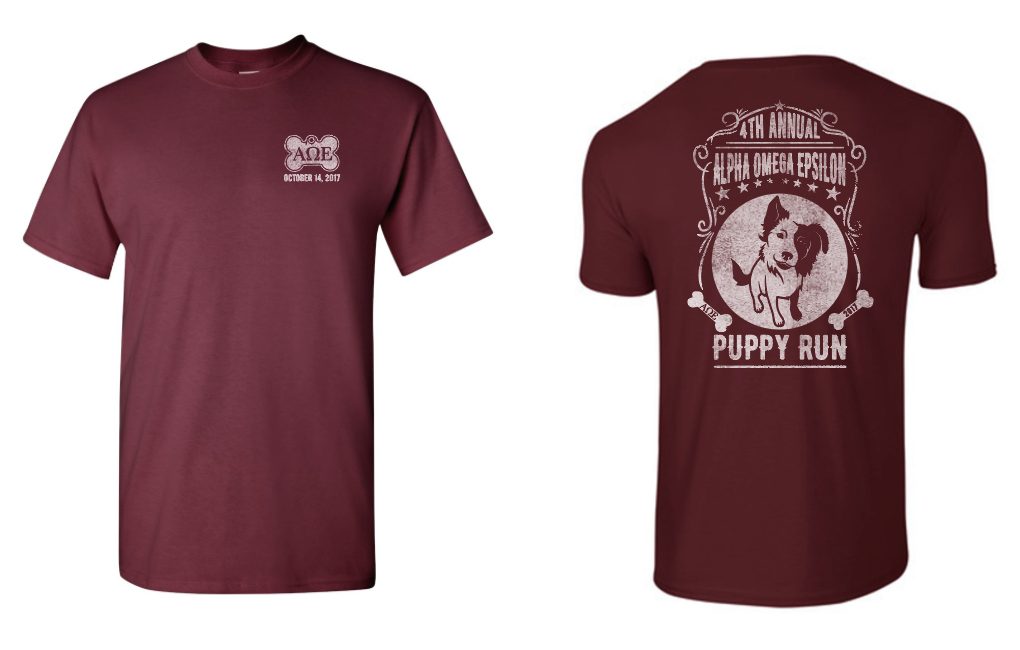 1 Mile Walk Map: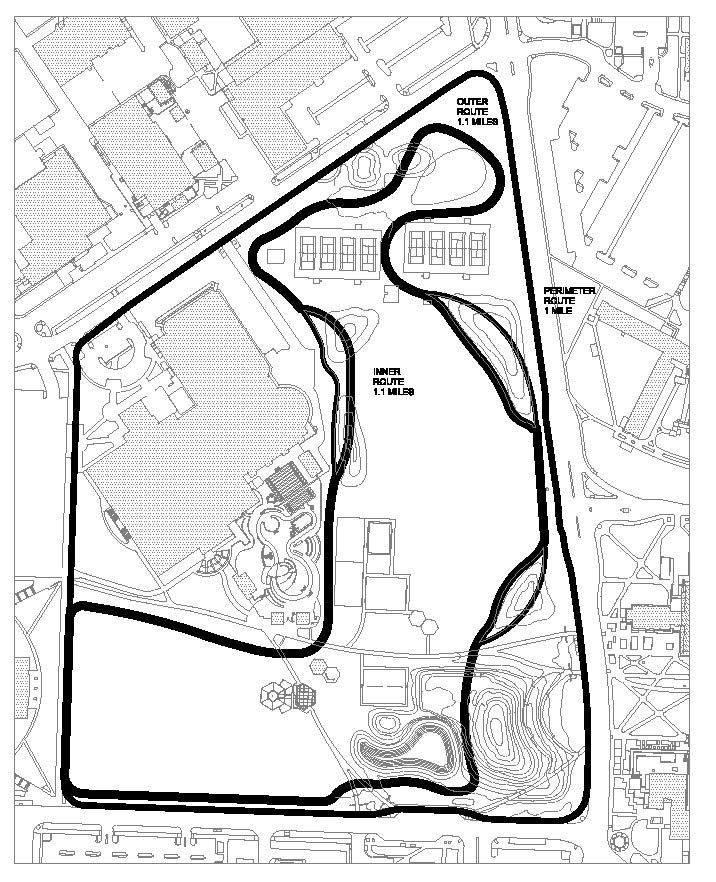 5K Run Map: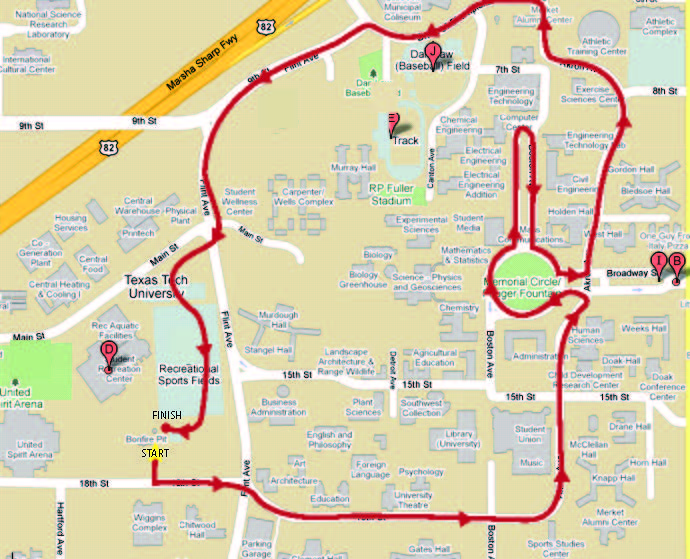 If you are able to print and fill out this form beforehand, it will make registration the day of go by much quicker! Thank you.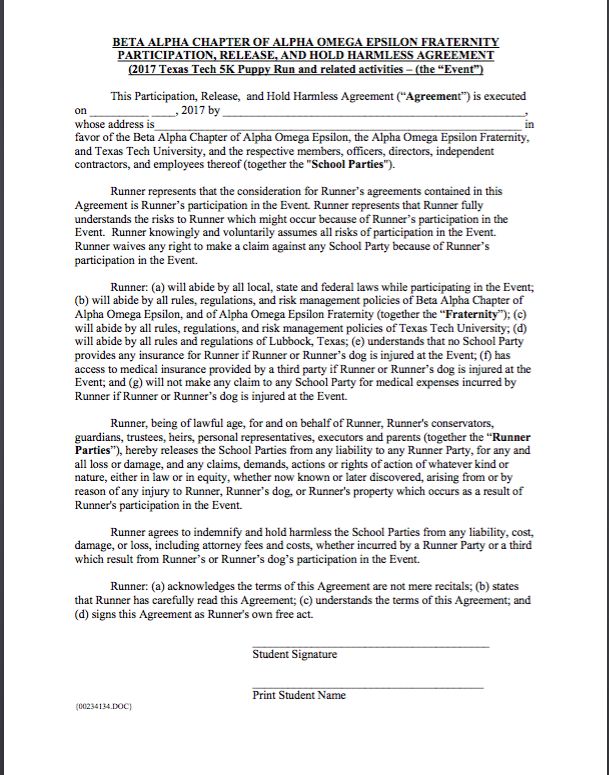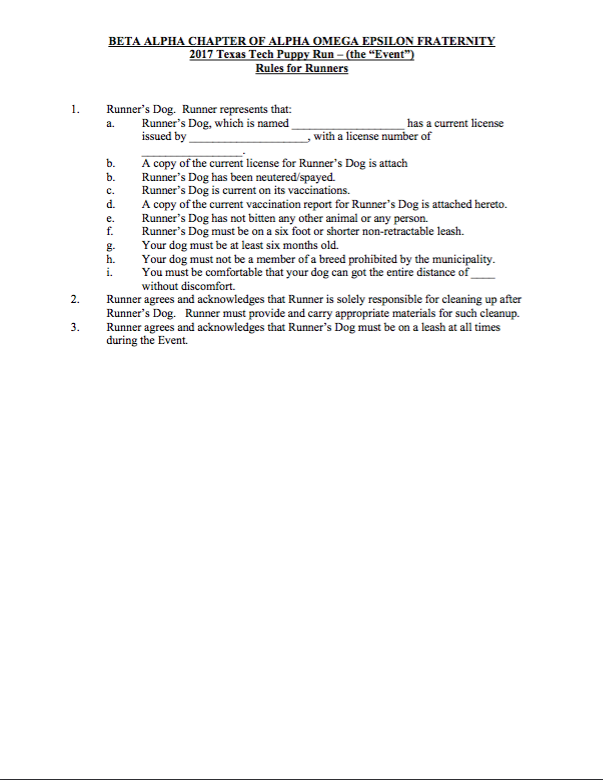 Date and Time
Location
Refund Policy