Description
Join BikePGH and women from throughout the region at the 4th Annual Women & Biking Forum presented by Dollar Bank!
Scholarships and discount codes are available if the cost is prohibitive to you or if you are advertising to your group or club!
Please contact jane@bikepgh.org for dicounts. Apply here for a scholarship.
Open to those who identify as women or gender non-conforming.
Register today to participate in a great day of meeting other women and trans identified people who bike (or are bike-curious).
Whether you are interested in learning the basics of bike mechanics and methods to access athletic bike events, talking about biking with friends or coworkers, getting around town comfortably and confidently, or becoming a stronger advocate for safe cycling, there will be a workshop for you!
In its fourth year, this forum will continue to inspire women on this transformative day.
The day will end with an optional, low-key bike ride, further establishing the great community built during the forum.
See you there!
* Please note: Admission scholarship are available if the cost to attend is prohibitive. Please fill out this form, and Jane Kaminski will follow up with you shortly. If you have any questions, please email Jane@bikepgh.org
---


Saturday April 1st Schedule:
Check-in at 9:30am
10:00am Opening speakers
First Sessions
Lunch & Keynote speaker
Second Sessions
Closing remarks
3:15pm Optional casual bike ride
Workshops:
Bike Maintenance I: Learn how to check your air, brakes, chain. This class will also review how to fix a flat.
» Hosted by freelance bike geek and BikePGH board member Karen Brooks
Bike Maintenance II: This advanced class will teach you how to adjust your brakes and shifting.
» Hosted by freelance bike geek and BikePGH board member Karen Brooks
Competitive Cycling: Want to try racing? We'll discuss tips on getting involved in clubs, teams, and competitions with road, cyclocross, mountain biking, randonneuring, and triathlons.
» Hosted by Monica VanDieren of the Western PA Wheelmen, Megan Sybeldon of Conemaugh Women's Racing Team, Elise Moore, and Alexandria Shewczyk
Bicycling as Transportation: Learn how to plan the best route, what to wear on your self and your bike, how to carry things, and safety tips.
» Hosted by commuter cyclists Katie Blackburn & Peg Schmidt
Cycling Wellness: A guide to the basics of nutrition and physical health, such as stretching and additional exercises for injury prevention.
» Hosted by Anne-Marie Alderson of Alderson Endurance and Wellness
How to Handle Unsafe Situations: What is the safest way to deal with an aggressive driver, someone shouting at you, or sexual harassment while on your bike? We will discuss these topics and more in this workshop.
» Hosted by Sarah Quesen of the Western PA Wheelmen & Jane Kaminski of the BikePGH staff
Keynote: Victoria Robinson, Black Girls Do Bike's first "Shero"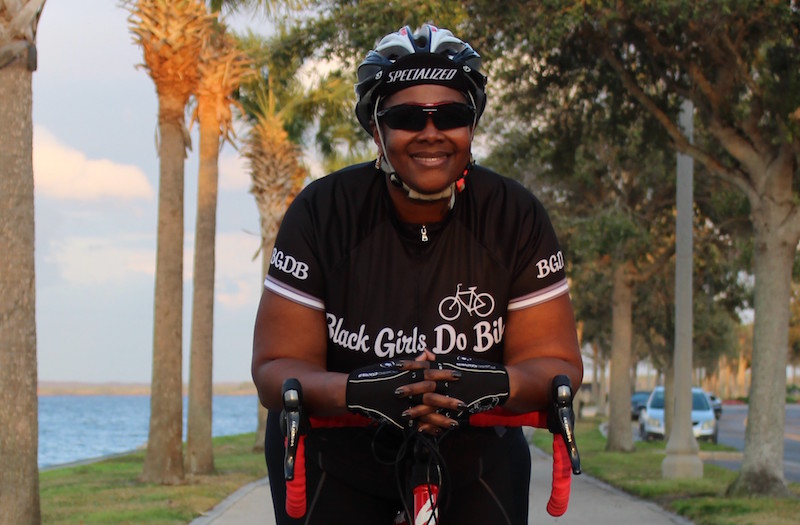 Black Girls Do Bike began with one woman's vision, and this year's keynote was the first to sign on.
Victoria and her BGDB chapter in Central Florida became an inspiration to not just women of color, but also children of color as they showed representation of black women on bikes. She grew her chapter from 3 women to over 200. We hope Victoria will be a great inspiration to you, too!
"Black Girls Do Bike extended my life! Monica's vision of desiring to see more women on bikes, minority women on bikes, helped me recover from heart failure."

---
What to bring: We suggest eating breakfast before you come, but lunch is included with your registration. A water bottle is good thing to bring so you stay hydrated throughout the day. You will not need your bicycle unless you plan on doing the optional ride at the end of the forum (one hour, casual ride). And wear whatever you feel comfortable wearing!
This facility is kid-friendly. We will have our kids' ABC quick check guide & coloring booklet available to with colored pencils. Children must be under supervision of their parent at all times, and children over the age of 13 should be registered as forum participants.
---
Next-day Women's Confident City Cycling Class - 4/2
Location: Outside of the Ace Hotel
Sign up here
This is a special edition, women's-only Confident City Cycling Class. City Cycling classes are intended for riders who know how to ride a bike, and are looking for instruction on how to operate it safely on city streets. They're structured to give participants education and experience navigating different traffic patterns, intersection layouts and types of bike infrastructure.
This class will take place the day after the forum, Sunday April 2nd, from 1pm - 4pm. Located outside of the Ace Hotel
Contact Jane at jane@bikepgh.org or 412-325-4334 with any questions about the forum.
---
Thank you to our Sponsors!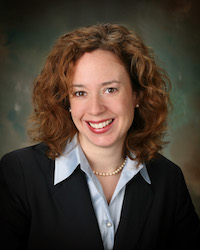 Luncheon speaker Lisa T. Hart is a Vice President in the Commercial Real Estate Lending & Services Group at Dollar Bank. Since graduating with her MBA from Carnegie Mellon's Tepper School of Business in 2002, she has been working in commercial banking. Lisa's banking focus has always been in commercial real estate with an emphasis on transactions, client management, portfolio management and loan syndications. She is a graduate of the Schreyer Honors College and holds a Bachelor of Science degree in Civil and Environmental Engineering from Penn State University. She is an active member of the Pittsburgh Chapters of both the Commercial Real Estate Women (CREW) Network and Women for Economic and Leadership Development (WELD.) Lisa lives in Sewickley with her husband Michael and their two children - Caitlin (4) and Conor (2).