Description
The Rothwell Group is pleased to invite you to our
4th Annual PaleoGIS & PaleoClimate User Conference

Wednesday, November 5, 2014 | 9 a.m. - 4 p.m., Lunch Served
Royal Sonesta Hotel Houston, 2222 W. Loop S., Houston, TX 77027
Founders Ballroom
Join your colleagues from the oil and gas and mineral exploration industries, and from the geoscience research community, for a highly informative day. The conference will include presentations of industry user case studies, current research from leading scientists and the latest technological advancements from our plate model partners.

In addition, the Rothwell team will demonstrate new product capabilities and share our future development plans including a new offering for the academic community.

Presentation topics will include:



Powerful PaleoGIS tips and tricks to develop robust reconstructions

Updates from the leading global plate model vendors: Including the Caribbean Basin, Tectonics and Hydrocarbons Project (CBTH), FROGTECH, Neftex, The University of Texas Institute of Geophysics (UTIG), University of Saskatchewan

New insights: How latitude creates variability in sedimentary systems

New insights: Leveraging marine magnetic anomalies datasets to augment conventional tectonic reconstructions

Use case: Identifying locations of source and reservoir rock through the Late Cretaceous to Pliocene in the Gulf of Mexico-Caribbean

Use case: Stages of Jurassic rifting, magmatism and salt deposition in the eastern Gulf of Mexico

Use case: Applying PaleoGIS for better understanding of paleolatitudinal controls on depositional processes

New insights: The geological challenge of refining the complex Neogene evolution of Southeast Asia

PaleoWeb launch and demonstration

Rothwell Paleo-product suite direction
And introducing: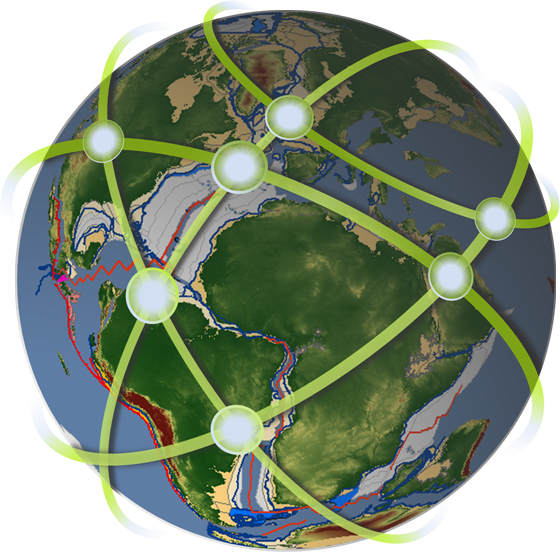 Lunch will be served.

Please register via one of the links above if you will be joining us on November 5 at the Royal Sonesta Hotel in Houston. We encourage you to share this invitation with your colleagues.

We look forward to seeing you again—or welcoming you for the first time!

Best regards,

PaleoGIS Team, The Rothwell Group, L.P.

Organizer of 4th Annual PaleoGIS & PaleoClimate User Conference
The Rothwell Group is a software engineering and process optimization company.
Our

solutions

and

products

are designed for organizations that rely on complex geoscience, geospatial, decision support and operational processes to fuel business performance. We collaborate with our

customers

to

transform

these critical workflows into intuitive and tailored solutions that drive efficiency, manage costs, enhance decision-making and increase employee productivity.
We're a team with a rich knowledge base and history in:

Geographical information systems.


Six Sigma and lean methodologies.


Project management.


Database design.


Document management.


Business process management.

Rothwell combines proven application building blocks and best-practice, process-automation methodologies to deliver solutions to both emerging and Fortune 500-size organizations seeking greater efficiency in the face of rapid growth. We have offices in Denver, Colorado and Houston, Texas. Visit our website at RothwellGroup.com.