4th Annual MSG Gary Gordon MOH Memorial 5k Run/Walk

Saturday, June 30, 2018 from 9:00 AM to 12:00 PM (EDT)
Event Details
IMORTANT NOTE REGARDING EVENT T-SHIRTS:
This year we were able to lower ticket prices by making the t-shirts available via a custom order.  Please note that this Eventbrite ticket will register your participation in the race (in-person or virtual) and will give you a finisher's medal.  This registration does not include the event t-shirt.
If you would like to purchase the event t-shirt in your size, and in the style of your choice, please visit the below link to our Custom Ink page.  This year, we are excited to be have three different style t-shirts and a light sweatshirt.  All proceeds from your Custom Ink order will go towards the construction of the Memorial in Lincoln, ME.  Your order will be shipped directly to you by Custom Ink. 

Be sure to order by May 22nd.  Sales close May 22nd.
https://www.customink.com/fundraising/msg-gary-gordon-moh-memorial-5k-hosted-by-special-forces-charitable-trust?side=front&type=4&zoom=false

The 5K Event:
The 4th Annual MSG Gary Gordon, MOH 5K Run/Walk will begin promptly at 9:00AM on Saturday, June 30th.  Please arrive by 8:30AM in order to hear the opening announcements.
Participation in this event can be in-person in Lincoln, Maine, or virtually from anywhere in the world.
Virtual participants can register using the "virtual ticket" option on this page.  Virtual participants can walk or run the 5K anywhere (in their neighborhood, on a treadmill, on vacation, etc.). 
MSG Gary Gordon, Medal of Honor:

On October 3rd, 1993, MSG Gordon, while serving as sniper team leader, volunteered to be inserted into the crash site of a downed helicopter that was undergoing intense enemy fire. Despite being denied at first, MSG Gordon insisted on providing aid and was eventually granted permission to assist. Equipped with only a sniper rifle and a pistol, he and his fellow sniper, SFC Randall Shughart, fought their way to the injured helicopter crew and established a perimeter, leaving themselves in the most vulnerable position as they protected the pilot and crew. They fought valiantly until their ammunition was all but depleted. SFC Shughart was fatally wounded. MSG Gordon recovered a rifle with the last five rounds of ammunition from the helicopter and handed it to the pilot with the words "good luck". MSG Gordon was then also fatally wounded. His actions saved the pilot's life. MSG Gordon was posthumously awarded the Medal of Honor for these actions above and beyond the call of duty.
The Memorial:
The memorial will be a lifesize bronze likeness of MSG Gordon atop a granite base. The base will have two bronze plaques; one with his Medal of Honor citation and one with a list of all of the names of the men in Operation Gothic Serpent. This will be the only memorial in existence that recognizes and honors all of these men. 
The memorial will be constructed by artist Douwe Blumberg. Blumberg is a renowed artist who has created numerous works, such as the famous America's Response Monument (The Horse Soldier) in New York City and the Nevada State Veterans Memorial in Las Vegas.
The memorial will reside in Veterans' Park in Lincoln, Maine.

The Funds:
All funds are being accepted through The Special Forces Charitable Trust, a certified 501(c)(3) nonprofit organization. Donations are 100% tax deductible. All of the net funds will be put towards the construction of the memorial. 

For More Information:
Call the Special Forces Charitable Trust office at: 860-767-1510.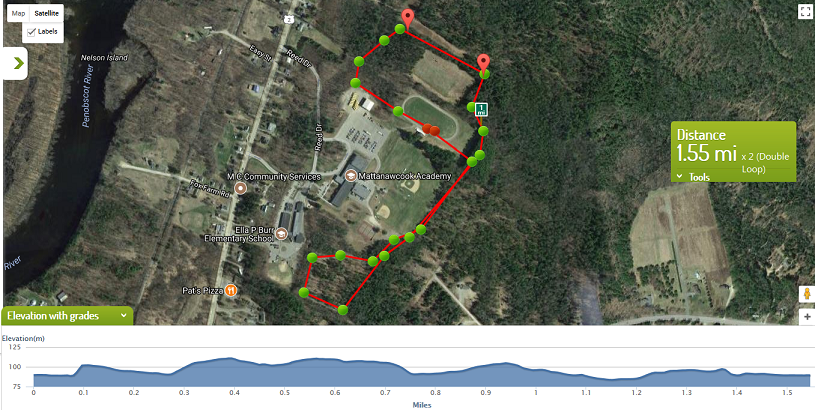 When & Where

Mattatauket Academy

Lincoln, ME 04457


Saturday, June 30, 2018 from 9:00 AM to 12:00 PM (EDT)
Add to my calendar