Multiple Dates
4th Annual Midwest Hellenic Dance Festival
Description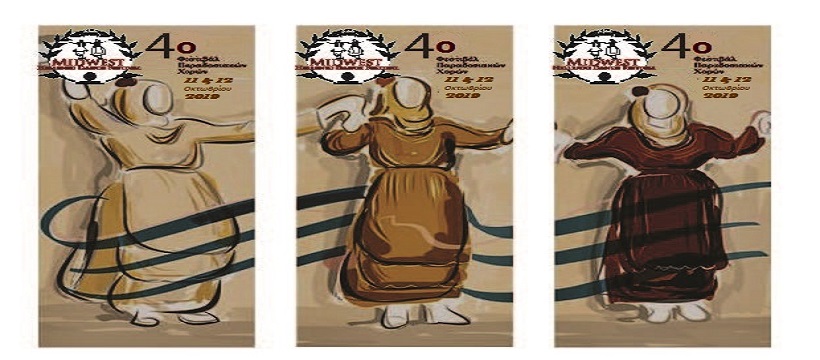 Welcome to the 4th Midwest Hellenic Dance Festival!
We are pleased that you will be joining us this year! The weekend's events begin Friday evening with a Kick-Off Party at Six06 Cafe, 1641 W Chicago Ave, Chicago! Live Greek Music and DJ. $10 cover. (Admission Door Only) Open to ALL, participants and friends!
Saturday will commence with Team Check-In and Line up, Opening Ceremonies, Competition and Exhibition Performances, culminating with the Awards Dinner and Glendi, featuring ENDASI!
Performance Groups may include all levels of experience and all ages, as specified by the Categories.
**NOTE: ALL participants must attend Awards Dinner/Glendi**
---


SCHEDULE OF EVENTS
Friday, October 11, 2019
8:00 pm – 12:00 am MHDF Meet and Greet Kick-Off Party @ Six06 Cafe
Saturday, October 12, 2019
9:00 am – 9:45 am Team Check-in and Line up
10:00 am –10:30 am Opening Ceremonies
10:30 am – 12:00 pm Performances 11:00 pm – 1:00 pm Intermission 1:00 pm – 2:30 pm Performances
**OPEN ADMISSION TO OPENING CEREMONIES AND PERFORMANCES**
2:30 pm – 6:00 p.m. Break/Dinner Preparations
6:00 – 7:00 p.m. Cocktail Hour
7:00 – 11:30 p.m. Dinner/Awards Glendi
*Please Note, Tickets are NON-REFUNDABLE*