Description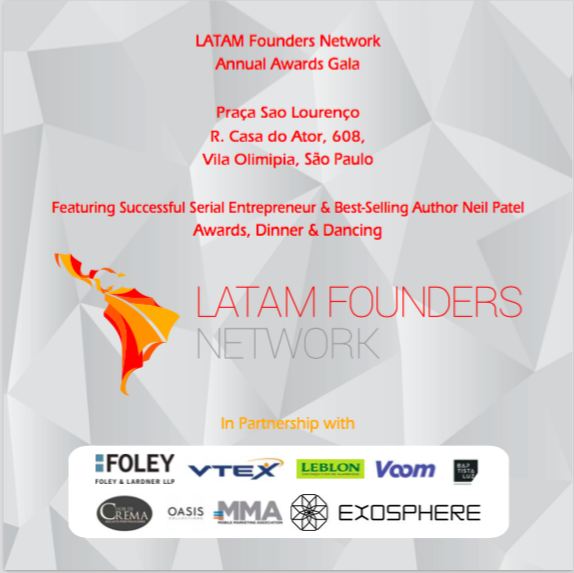 The Latam Founders Annual Awards program honors the people and technologies that have made a difference in Latin Americas technology ecosystem. This is the first awards program in Latin America where the nominees and winners will be selected and determined by YOU, the leaders of the community.
The Annual Awards Gala provides the ultimate opportunity for truly effective networking with the top CEO's, Founders, Partners and Media in the region and abroad. At Latam Founders we help you meet, greet, partner, develop new opportunities and build strong personal and professional relationships.
Please join us for a celebration of a successful year of techworking and to honor this years awards winners. The Second Annual Awards Gala will be an evening filled with speeches, an awards presentation, networking, dinner and dancing.
Awards: Members have nominated and will be voting on the following categories: Best Investor, Most innovative company, Best B2B Company, Best B2C Company, Best Accelerator, Best International Company in Latin America and Entrepreneur of the Year.
Find out who the winners are LIVE at the 4th Annual Awards Gala in Sao Paulo on May 29th