Description
This inspirational annual event is designed to bring together the area's citizens, businesses and churches. Its purpose is to encourage and pray for area mayors and community public service leaders.
Our very special guest keynote speaker for 2018 is Apollo 16 Astronaut, Charlie Duke. This is a rare opportunity to be inspired by one of only 12 men to walk on the lunar surface. You'll hear how his journey to the moon and back was the second most life changing experience he's ever had and also what was his first.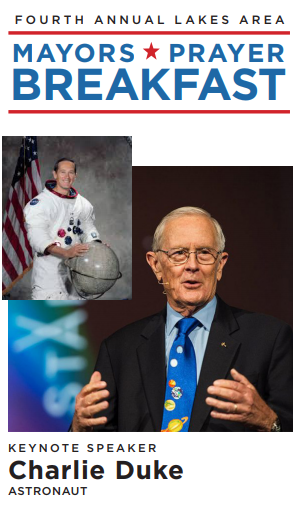 QUESTIONS ABOUT THE EVENT?