Description
4th Annual Its All Love BBQ
BBQ - Music - Art- Charity
Fundraiser for America Needs You Non Profit ( www.americaneedsyou.org )
July 9th 2017 (Rain Date 07/16/17)
Caven Point Park, 1 Chapel Avenue, Jersey City NJ 07305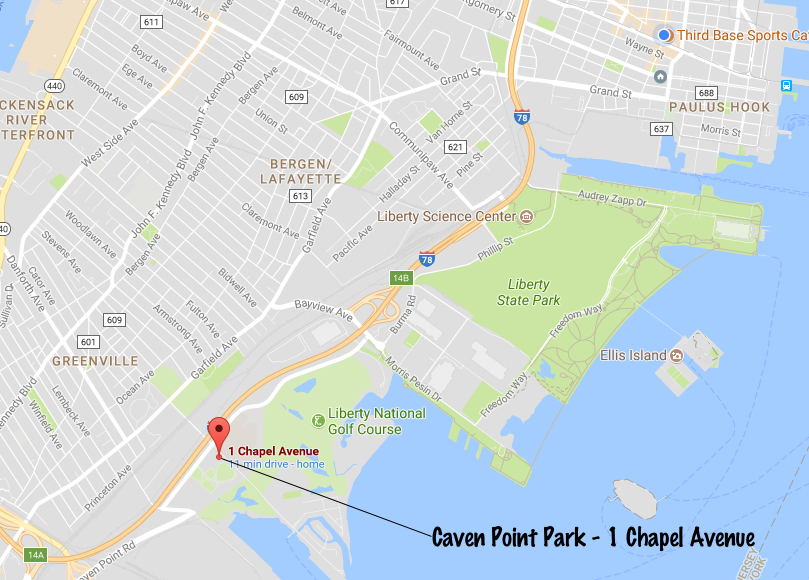 Driving Directions From NJ Turnpike North & South
From North & South on the NJ Turnpike
Parking lot is directly on the right
Go to the end of the parking lot
Parking lot is directly on the right
Go to the end of the parking lot
Commuting via Light Rail:
Transportation will be provided from Danforth Light Rail Station starting at 1pm. Call or text 201-780-7109
Exchange place to Marine Blvd Light Rail. To Danforth Light Rail Stop.
Exchange Place/Grove St./Journal Sq. Path Train stops are all 10 minute Uber/Lyft rides from the BBQ location (1 Chapel Ave.).
Recommendations of what to Bring:
Beach umbrella (for shade)
Cooler (personal beverages)
Cash ( food is included in entrance fee, cash is for raffles & 50/50)
12:00pm - 7:00pm
Donation: $25 without t-shirt / $40 with t-shirt
Children 10 & Under are FREE!!!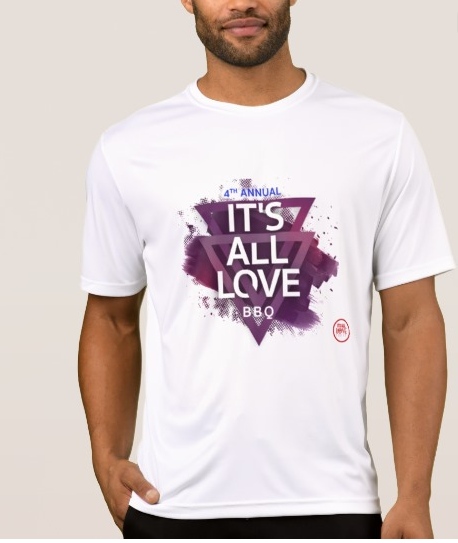 Music By:
Marvilous Djs (@marvilousdjs - www.MarvilousDjs.com)
DJ Marvilous (@djmarvilous)
Dj Bobby B (@djbobby201)
Dj Taela Naomi (@taelanaomi)
DJ Nikki Mixx (@nikkimixx)
Dj Cole Crush (@djcolecrush)
Catering By: Remarkable Cuisine (www.remarkablecuisine.com)
For the past three years the It's All Love Community has thrown several food drives, coat drives, book bag drives, and more. On July 9th,, 2017 we are coming together in an effort to fundraise for America Needs You Non Profit. This outing will include, BBQ, Music, Art, Charity, and most importantly, YOU!
We have an excellect menu provied by Remarkable Cuisine that includes options for Vegetarians and Vegans. As well as an amazing line up of Dj's provided by Marvilous Djs that will be spinning all genres of music throughout the day.
This is a family friendly event, and we promote bringing out the kids. As noted, kids 10 & under are free! Gymboree will be on site with games and activities for the younger children, and Dead Serious Basketball's Mike Mincey will be organizing games and activities for the slightly older children.
America Needs You Non-Profit Information:
The America Needs You (ANY) Fellows Program is an intensive two-year program for high-achieving, low-income, first-generation college students. The program has four components:
1. Intensive Career Development: ANY follows a best in class curriculum focused on professional skills, career exploration, college completion, and personal growth. The program provides 28 full-day workshops over the course of two years.
2. One-on-One Mentorship: Each student (Fellow) is matched one-on-one with a mentor (Mentor Coach). These pairs complete 220 hours of mentoring over two years. Mentor Coaches provide industry insight and connections as well as help Fellows set goals and stay on track academically and professionally.
3. Robust Networks: Fellows interact with thousands of diverse professionals through workshops, Career Days (on-site employer visits), and internship/job opportunities at companies. These opportunities allow Fellows to grow their professional, academic and social networks.
4. Holistic Support: ANY supports Fellows in overcoming personal and academic challenges, such as transfer support for Fellows enrolled in community college. The program also provides up to $2,000 in grants and in-kind contributions over the two years, including business attire.
It's All Love Links:
Facebook: facebook.com/itsallloveusa
Instagram: instagram.com/itsallloveusa
Twitter: twitter.com/itsallloveusa
Website: www.ItsAll.Love