Grab your mother, daughter, grand-mother, grand-daughter, aunt, sister, cousin & girlfriend! It's time to Flaunt Your Hattitude® !
About this event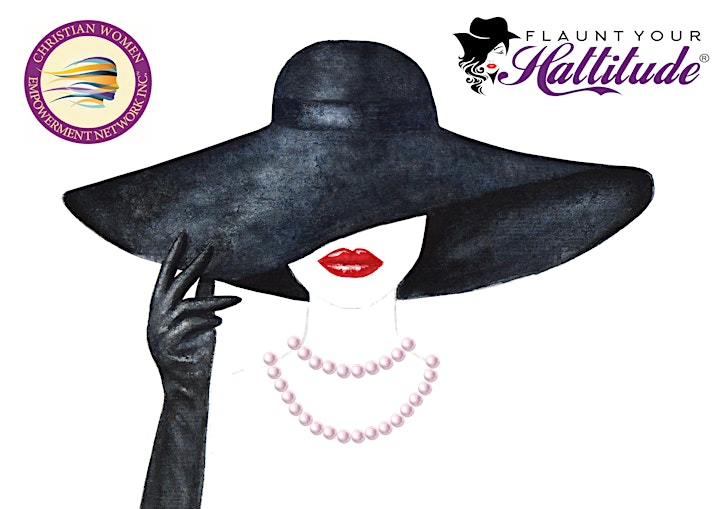 PLEASE NOTE: TO DO OUR PART IN THE DALLAS COMMUNITY, TO FURTHER COMBAT THE SPREAD OF COVID-19 CORONAVIRUS AND FOR THE HEALTH & SAFETY OF OUR STAFF, VENDORS AND GUESTS , WE ARE UNFORTUNATELY POSTPONING THE ANNUAL "FLAUNT YOUR HATTITUDE® TEA BRUNCH " UNTIL SATURDAY, NOVEMBER 06, 2021.
WE ARE SINCERELY PRAYING THAT EVERYONE GETS VACCINATED AND THE COVID-19 PANDEMIC WILL SOON END!
PLEASE DO YOUR PART IN STOPPING THE SPREAD OF THE VIRUS!
DON'T ATTEND LARGE GROUP GATHERINGS
WEAR A MASK
WASH YOUR HANDS
DON'T SHAKE HANDS
DON'T HUG
SANITIZE YOUR HANDS
PRACTICE SOCIAL DISTANCING
PLEASE GET VACCINATED
Queens you are invited to the 4th Annual FLAUNT YOUR HATTITUDE® Tea Brunch to honor, bless and celebrate the Mothers, Daughters, Grand-Mothers, Grand-Daughters, Aunts, Sisters, Cousins & Girlfriends in our lives. Dress to impress, wear your Sunday best, finest hat and join us for high tea for a fun-filled day of fashion, fellowship, fun & love! Women, young ladies and girls of all ages are cordially welcomed.
The momentous affair will honor Dallas community leaders who are making a difference in our community; 100% of the proceeds from the Silent Auction will benefit the teen programs for Elite Charm Academy (http://www.elitecharm.org/).
Theme: Queens Rising!
Please come out to join us to enjoy:
Fashion Show
Hattitude Walk with prizes awarded
Tea & Etiquette Presentation
Oratory Speaker
Spoken Word Artist
Songstress
"Queen Who Empowers" Awards
Inspiring Speakers
Scrumptious Food
Tasty Teas
Swag Bag for each attendee
Shopping with Premium Vendors
Raffle & Door Prizes
Photo Booth
Silent Auction
Fun & Games
And much more!
Christian Women Empowerment Network, Inc. specializes in planning and coordinating charity events, fashion & award shows, women's entrepreneurial conferences, social mixers, small business vendor events and so much more.
Our mission is to empower our community and peers by involving them in inspirational events or productions. We work closely with local Dallas & Collin County schools, churches and non-profits to mentor young ladies and teen in the DFW area.
Get your ticket(s) today because you definitely don't want to miss out on all the fun & festivities! Once tickets are sold out, they are gone, gone, gone!
Calling all D-FW Entrepreneurs! Vendor opportunities available: Vendor - $75.00
PLEASE NOTE ALL SALES FOR TICKETS, VENDORS, ADS AND SPONSOR SHIPS ARE FINAL AND NON-REFUNDABLE!
You don't want to miss the 4th Annual FLAUNT YOUR HATTITUDE® Tea Brunch, which is always an incredibly festive and momentous event!
Contact us for more details via the website @ https://www.flauntyourhattitude.com
FYI: WE ARE NOT LONGER ACCEPTING ANYMORE JEWELRY OR COLOR STREET VENDORS FOR THIS EVENT!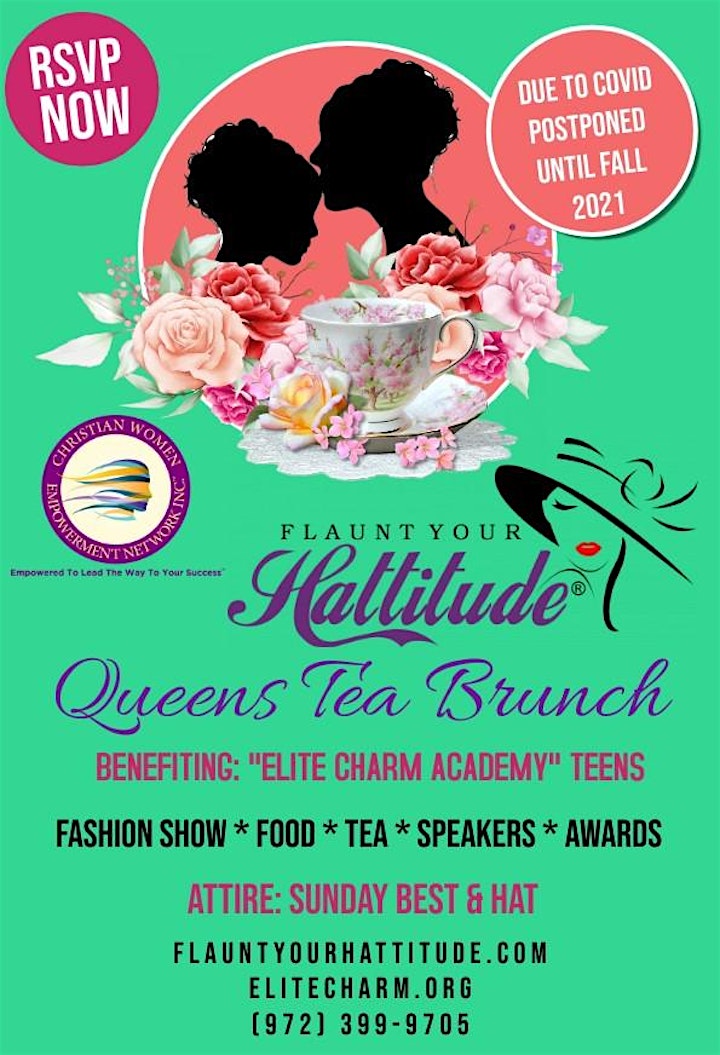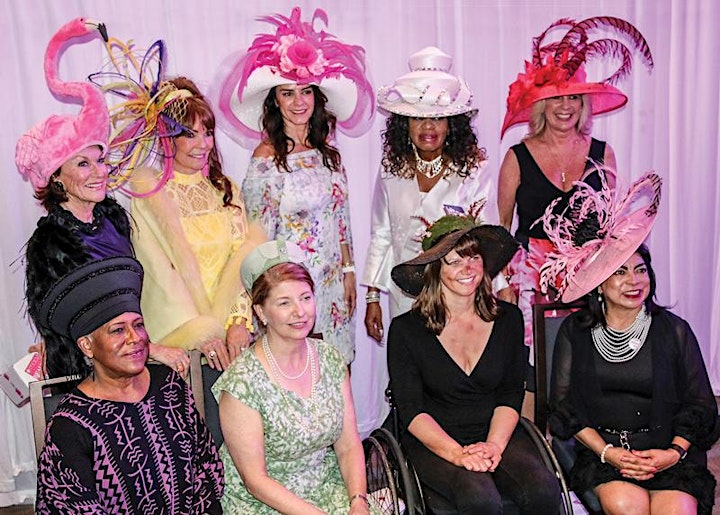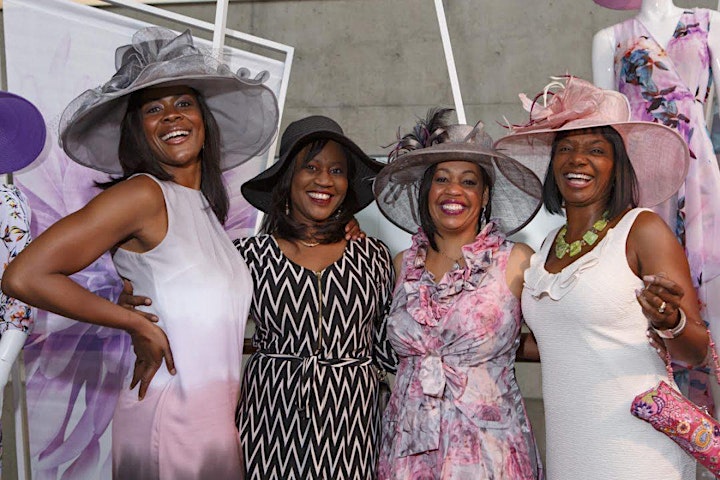 TIME TO FLAUNT YOUR HATTITUDE® "Sisterhood" Soirée
Organizer of 4th Annual FLAUNT YOUR HATTITUDE® Queens Tea Brunch!
Ever wish that you were part of a positive and progressive network of professionals who are on your team and just as committed to accomplishing their most cherished goals, as they are to making a positive difference in the communities in which they live, work and do business? Consider your wish granted!
Christian Women Empowerment Network, Inc. (CWEN, Inc.) is much more than a network...we're a movement! CWEN is a positive force of entrepreneurs and community leaders who have come together to brainstorm, network and help each other succeed while their power, influence, resources and ideas are being a force for good in our communities in which we live and throughout the world.
CWEN, Inc. is global movement inspiring women to live a life without limits! We are focused on personal and career developmental growth for women. We are a community of like-minded professionals who are working to take life to new levels. Join us on this journey! We offer a variety of programs to assist you in your quest towards greater success, all you have to do is choose the programs that best suit your needs.
Join us on this journey of EMPOWERMENT!
It's time for you to finally: Envision. Believe. Plan. Execute!