COME AND JOIN US FOR THE 4TH ANNUAL VIRTUAL DIA DE LOS MUERTOS BENEFIT FESTIVAL ON NOVEMBER 1ST!!!
About this Event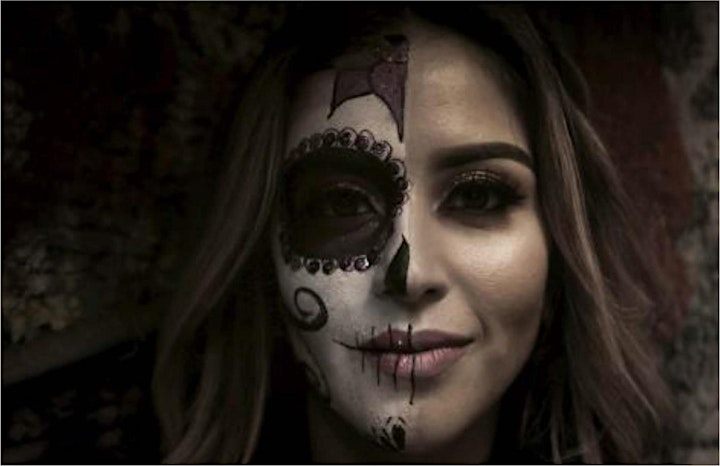 EVENT PAGE: DDLMBENEFIT.COM
WELCOME
This November, DDLMDC graciously brings to you the 4th Annual Dia de los Muertos (Day of the Dead) Virtual Benefit Festival, produced by Events by David Rosa & Lalalu Mexican Art, to be held on Sunday, November 1, 2019 from 3PM - 7PM ONLINE.
The purpose of this event is to raise money to provide Child Advocates and support to separated and unaccompanied immigrant children, as well as providing support for children of marginalized communities abroad to reduce the dire need to leave their home countries and face the risk of injury, death and/or being detained.
Due to recent legislative actions, thousands of children have been torn away from their parents and held in "holding facilities" thousands of miles away for undetermined amounts of time. During this process, numerous children have been temporarily placed in the care of Social Services here in the United States; however, proper identification and documentation has not followed them, leaving a great number of them "lost" in the very system that they have been assigned to. Therefore, we have put together this festival in hopes of raising awareness, as well as gathering the needed funds to assist in the reunification of these separated families.
It is also our mission to assist in establishing stronger communities abroad, in hopes that it will limit the need for these families to feel forced to leave their home countries and jeopardize falling into the current American Immigration/Border Patrol System.
100% OF THE PROCEEDS OF THIS EVENT ARE GOING TO THE FOLLOWING CAUSES:
The Young Center (https://www.theyoungcenter.org/about-the-young-center)
The Young Center is a champion for the rights and best interests of unaccompanied immigrant children, making sure that wherever they land, whether here in the U.S. or in their home country, they are safe.
The Young Center serves unaccompanied children who are fleeing violence, trafficking, abuse and extreme poverty. Advocates for the safety and well-being of each child, while they're detained and throughout deportation proceedings—every step of the way. Stands for the creation of an immigration system that serves children.
Rostros Sabios. De mi Corazon a tu Corazon (rostrossabios.org)
Rostros Sabios, De mi Corazon a tu Corazon is a nonprofit organization that is dedicated to providing childcare, as well as educational, nutritional and medical services for the children of working mothers within marginalized communities. Their mission is to nurture the brains and bodies of young children to provide a foundation to ensure healthy development into future leaders within their surrounding communities. This program has been recognized by the UN as one of the strongest tools for social change and development within 3rd World countries.
THE HISTORY OF DIA DE LOS MUERTOS
DIA DE LOS MUERTOS is a festive Mexican holiday where family and friends come together in fellowship to remember and celebrate the lives of their passed loved ones, by building altars, holding candlelight vigils, while partaking in the favorite music, foods, drinks, and items of the deceased.
Traditionally, this holiday celebrates the memory of children on November 1st and adults on November 2nd.  Living relatives and friends gather in the streets of the communities, the homes of loved ones, and the cemeteries where their loved ones have been laid to rest.
Our mission is to share the true meaning and tradition of the holiday with all cultures since, no matter our differences or ethnic backgrounds, each and every one of us have loved ones to remember and honor. In death, we are all the same, and we wish to share this custom with the metropolitan area.
Bring pictures, belongings, and/or letters of your loved ones to lay on one of the vibrantly-decorated altars that will be constructed on location. The event will be geared towards guests of all ages and backgrounds throughout the DC, MD and VA area. 
**As a special thanks for those who came out in support to last year's event, we would like to offer you a special discount on this year's ticket.  Please email us for your Promo Code!**
EVENT HIGHLIGHTS
This virtual event will take you on a journey from the traditional roots of this Mexican holiday, teach you the significance of the various customs and traditions, expound upon the importance of unpacking grief through the empowerment and support of family and community, show you the ways this holiday can be celebrated cross-culturally, highlight various ways that you can get involved in giving back to your community, spread awareness of local community resources, encourage you to get out and VOTE, and land the shared understanding that if we are all the same in death, then we must all be the same in life.
During the festival, you will have the opportunity to experience a variety of family-friendly events which will include an expansive history of Dia de los Muertos, the sounds of Mariachi and other local vocal artists, dance performances, streamed live art, a "Catrina" (skeleton) make-up course, a course on How to Prepare Traditional Mexican Cuisine, a How to Build an Altar Workshop, a candlelit vigil, traditional customary activities, panels, and more.
For more details, check out our EVENT PAGE:
TICKETING
Please note that this is a FREE event. However, as we are raising money for two very special non-profits this year, we welcome you to DONATE and join our team of SUPPORTERS.
Please check out the Eventbrite Ticket Booth for the various levels of Suggested Donations, or feel free to simple give what you can. We THANK YOU in advance!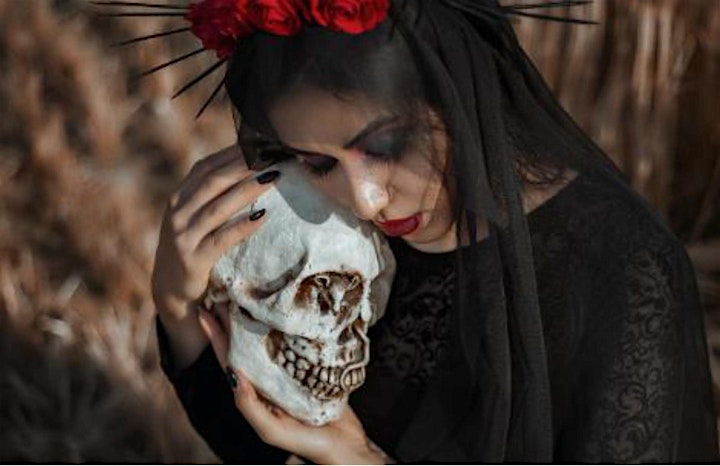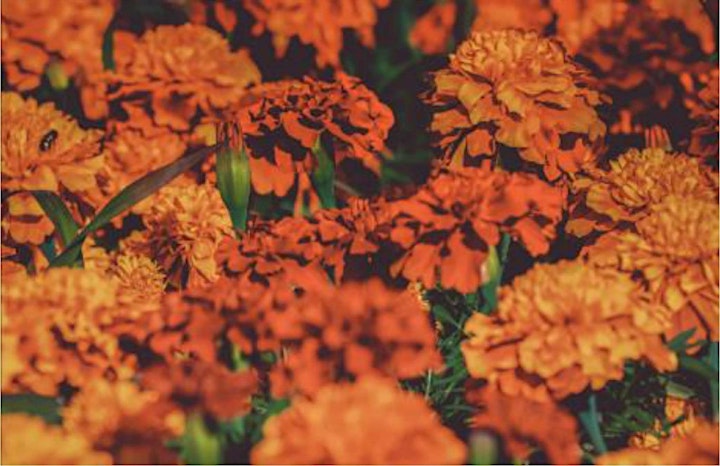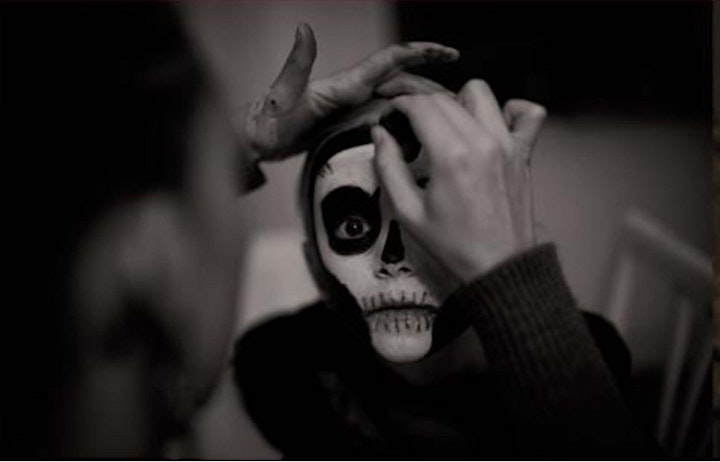 INTERESTED IN BECOMING A SPONSOR?
Please select from one of the various levels within the Eventbrite Ticket Booth. Each sponsorship serves as a direct contribution to our causes and artists. For additional information, please contact us at ddlmdc@gmail.com.
Artist Sponsor
1) Sponsor an Artist Group ($350)
2) Sponsor an Individual Artist ($100)
• Acknowledgment by Hosts
• Logo Play During Virtual Festival
• Special Thanks on Event Website
• Special Thanks on Social Media Accounts
Contributing Sponsor ($750)
• Announced as Contributing Sponsor Sponsor in/on all media
• Contributing Sponsor Logo on Email Flyer
• Acknowledgment by Hosts
• Logo Play During Virtual Festival
• Logo Placement on Event Website
• Logo Placement on Social Media Accounts
Catrina Sponsor ($1,500)
• Announced as Catrina Sponsor Sponsor in/on all media
• Catrina Sponsor Logo on Email Flyer
• 15 sec promo slot on virtual live stream
• Acknowledgment by Hosts
• Logo Play During Virtual Festival
• Logo Placement on Event Website
• Logo Placement on Social Media Accounts
Presenting Sponsor ($3,000)
• Announced as Presenting Sponsor in/on all media
• Announced as Presenting Sponsor within Press Release
• Presenting Sponsor Logo on Email Flyer
• 30 sec promo slot on virtual live stream
• Acknowledgment by Hosts
• Logo Placement on Live Stream Host Background
• Ad Placement on Event Website
• One (1) Ad Post on Social Media Accounts
Title Sponsor ($5,000)
• Announced as Title Sponsor in/on all media
• Announced as Title Sponsor within Press Release
• Title Sponsor Logo on Email Flyer
• 60 sec promo slot on virtual live stream
• Acknowledgment by Hosts
• Logo Placement on Live Stream Host Background
• Choice Ad Placement on Event Website
• Two (2) Ad Posts on Social Media Accounts
EL ALEBRIJE Sponsor ($7,500 & Above)
• Announced as EL ALEBRIJE Sponsor in/on all media
• Announced as EL ALEBRIJE Sponsor within Press Release
• EL ALEBRIJE Sponsor Logo on Email Flyer
• 120 sec promo slot on virtual live stream
• Acknowledgment by Hosts
• Logo Placement on Live Stream Host Background
• Premiere Choice Ad Placement on Event Website
• Choice Ad Placement on the DDLMDC Website
• Five (5) Ad Posts on Social Media Accounts
• 10 Minute Live On-Air Interview & Promotion segment on International Radio Show & Podcast, "Encendío with Pedro Biaggi" (featuring Ariadna Mondragon)