4TH ANNUAL CSL PRACTITIONER COUNCIL GATHERING

Thursday, October 17, 2019 at 5:00 PM

-

Saturday, October 19, 2019 at 5:00 PM (PDT)
Event Details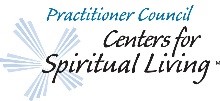 4th ANNUAL CSL PRACTITIONER COUNCIL GATHERING
REDONDO BEACH CENTER FOR SPIRITUAL LIVING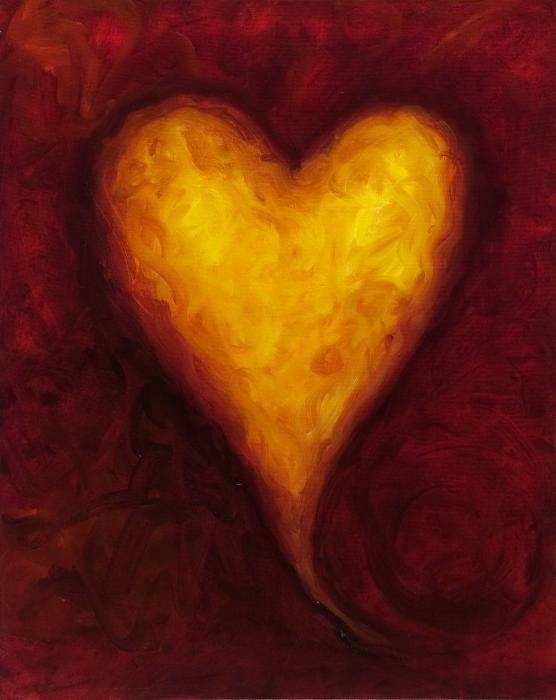 HONORING OUR ROOTS
PLANTING NEW SEEDS TOGETHER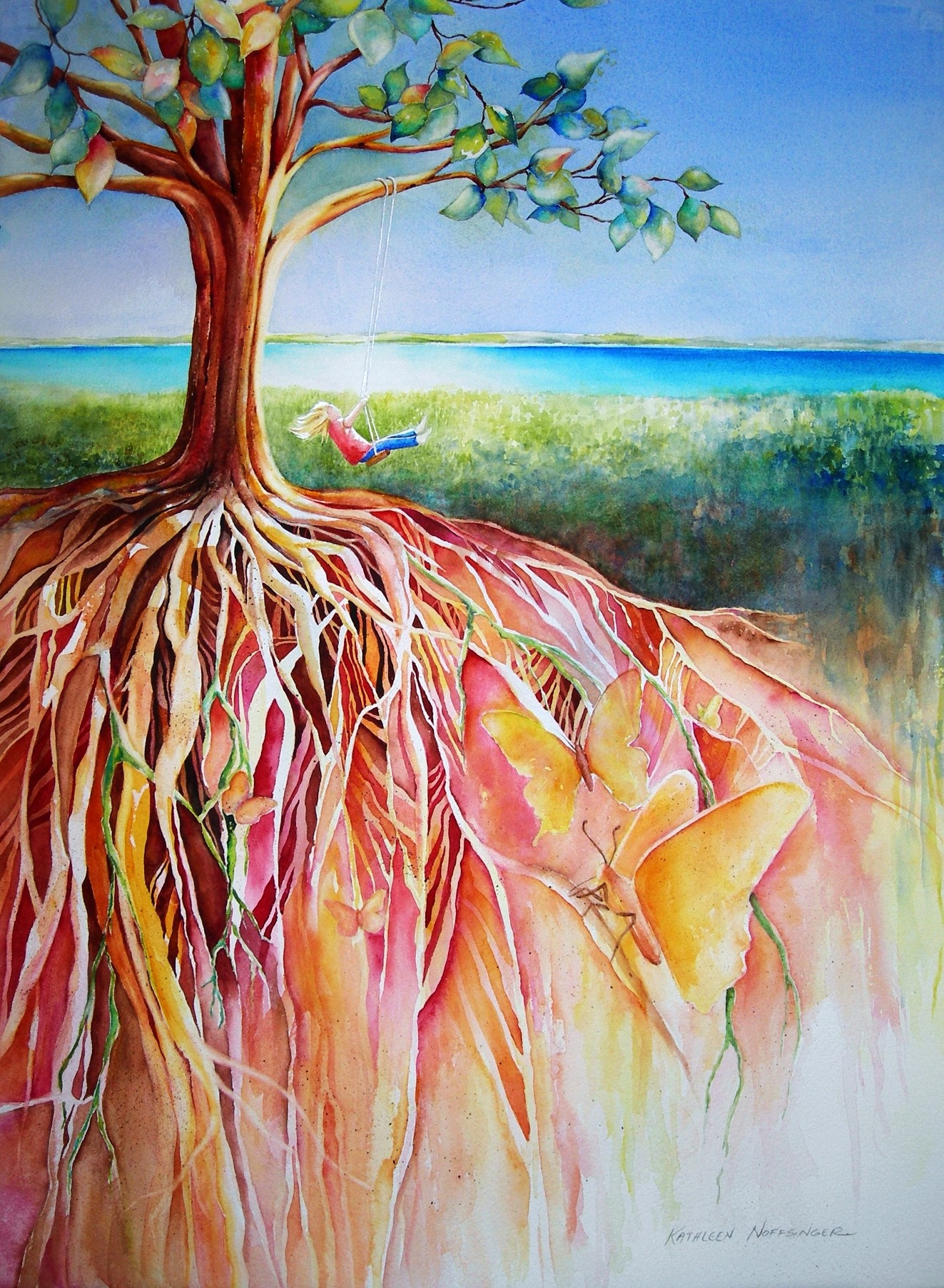 HOTEL REGISTRATION DETAILS
REDONDO BEACH HOTEL SPECIAL RATE OF $179 (Includes Breakfast)
 For Room Reservations Call (310) 376-0746
Across the Street from the Beach (Pacific Ocean)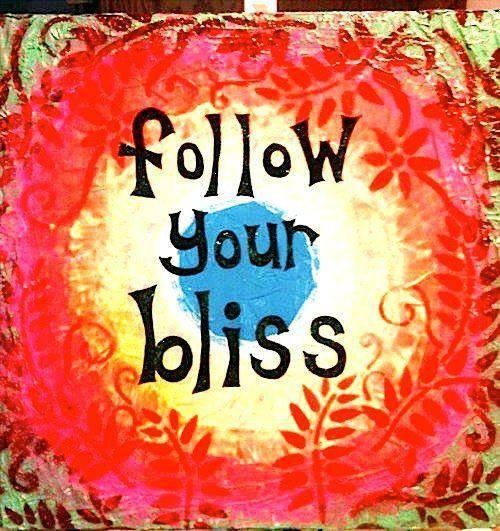 GATHERING REGISTRATION DETAILS
Early-Bird:                         $150 through midnight August 30, 2019
Full Registration:               $199 September 1, 2019 through October 17, 2019
GATHERING REGISTRATION INCLUDES:
Full scheduled program which will provide 12 hours of CSL Practitioner accredited Continued Education Units.
Uplifting incredible music with our fabulous Music Director, Susan Clark.

Although Susan Clark is an accomplished guitarist and pianist, it is her soulful voice that is perhaps her best instrument. Susan graced us with her talents as the Music Director of our first Gathering in 2016.  As a seasoned performer and songwriter, she has released several albums of her own original compositions and has also performed on many album projects for other musicians. She has received numerous awards throughout the years from the Kerrville New Folk Songwriting Series, The National Folk Alliance, The New Mexico Music Awards and The Empower Music Posi Awards. Susan has been the featured artist on the nationally syndicated NPR show, The Art of The Song Virtual Coffeehouse. She was also honored to be the Music Director for the CSL Practitioner's Expansion Summit which took place in Denver in October of 2016.
Susan served as the Music Director at The Rio Grande Center for Spiritual Living in Albuquerque for over six years. In February of 2016, she joined The Center for Spiritual Living Denver in the role of Music Director. After three years of wonderful service at CSL Denver, Susan is stepping away from her position with plans of expanding her performance network to include New Thought churches across the country. During her time at CSL Denver, Susan has had the pleasure of performing with Cynthia James, Robin Hackett, Sheryl Renee, Robert Anderson, Amy Steinberg and Jana Stanfield. She has also worked with many guest speakers, relying upon her unique ability to find "just the right music" to support their messages.

Check out Susan's website at susanclarkmusic.com.
  Labyrinth on the Beach Friday and Saturday mornings with Chuck Hunner.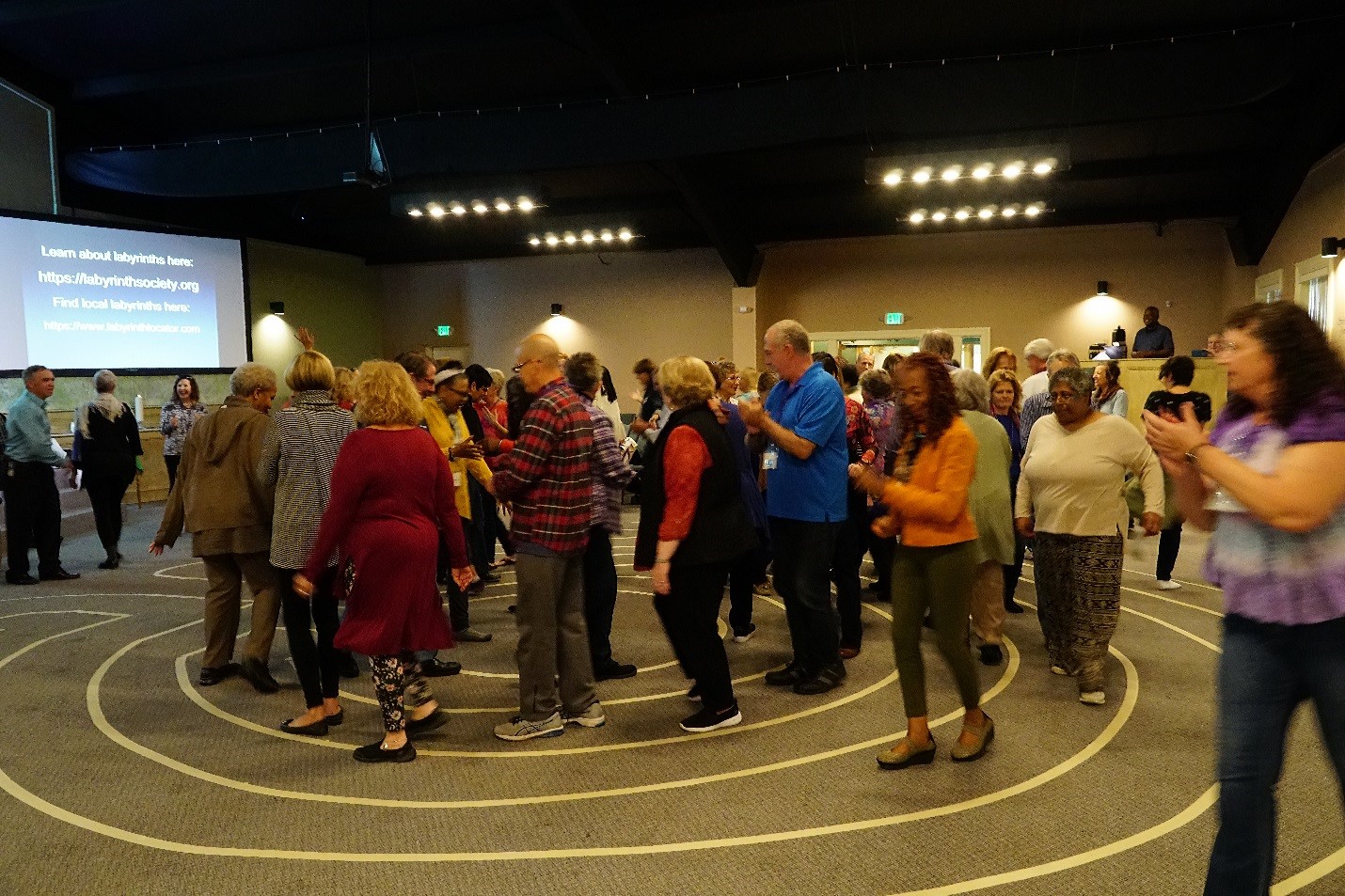 2018 Gathering Asheville, NC ~ Labyrinth Appleton Dance FUN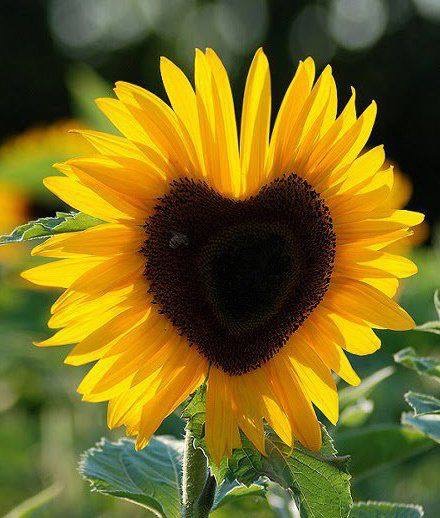 More information to come regarding Thursday night catered Opening Reception at Redondo Beach Center for Spiritual Living.  Opportunity to sign up to attend service and participate in a tour of Founder's Church on Sunday morning October 20, 2019.  Inspiring short talks by a variety of our talented practitioners throughout our time together.  Yoga, Meditation, Walking, Running, Bicycling, Small Group Activities.

   REDONDO BEACH CSL IS LESS THAN FOUR MILES
FROM THE REDONDO BEACH HOTEL
REDONDO BEACH CSL | 907 KNOB HILL AVENUE
Historic, Welcoming, Beautiful Energy
Rev. Dr. Moira Foxe, Senior Minister
  OUR ESTEEMED SPEAKERS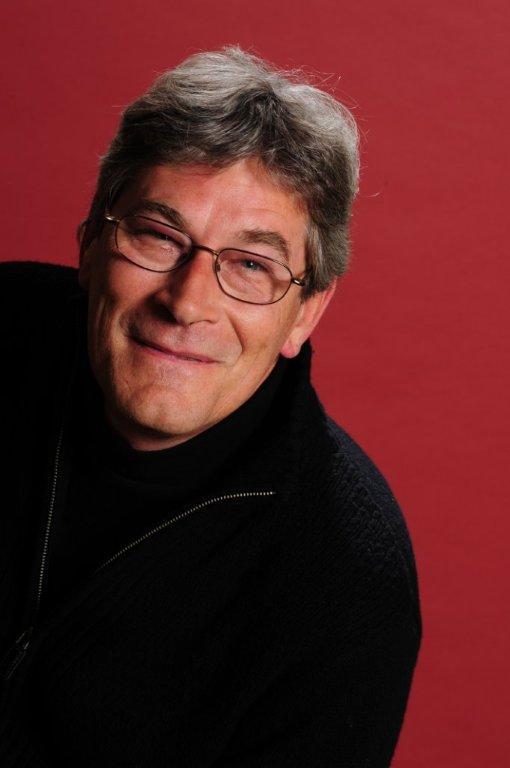 Rev. Dr. Kenn Gordon is responsible for bringing to the world the teachings of Science of Mind®, also known as Religious Science. As Spiritual Leader of Centers for Spiritual Living, it is his goal to help awaken humanity in order to create a world that works for everyone. Toward this goal, Gordon travels the world speaking with everyone from government and religious leaders to individual seekers about ageless spiritual principles that have been passed down through millennia and synthesized in the teachings of Science of Mind by its founder, Ernest Holmes. He has spoken three times at the Parliament of World Religions. His book, Mind & Manifestation, was published in 2009. He also contributes regularly to Science of Mind magazine, published by Centers for Spiritual Living.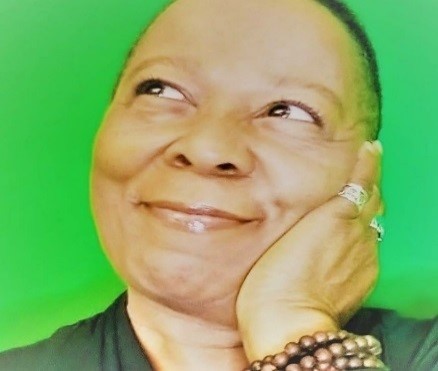 Tracy Brown, RScP is a Licensed Practitioner with Centers for Spiritual Living and is the current Chair for our organization's governing body: The Leadership Council. She is also a recipient of the Ernest Holmes Award.
Introduced to Science of Mind by Dr. Donald Curtis in 1986, Tracy has used universal spiritual principles to infuse her life with peace and joy for more than 30 years. Her personal motto is "You Always Have a Choice."
In her home community, Tracy is actively involved as a teacher and leader at CSL Dallas. To serve beyond her local community, she has produced or hosted six spiritually focused podcasts, including: "Say Yes to Spirit" and "Spiritual Practices that Work." Plus, she is the author of more than a dozen books including "I Turn to Prayer" - a collection of prayers written in a variety of formats.
Outside of CSL, Tracy is the President of Intentional Inclusion Inc. and is recognized nationally as an expert on diversity and inclusion in business organizations. So, it is no surprise that she founded Stained Glass Spirit to provide resources that help navigate the intersection of diversity, spirituality and inclusion in spiritual communities. In addition to workshops and retreats, Tracy hosts the Intentionally Inclusive podcast specifically to focus on what leaders in spiritual communities should know and do to be inclusive. She challenges church leaders to explore their Diversity Welcome Factor and to examine their Inclusion Worship Factor so they can engage congregants and achieve their mission.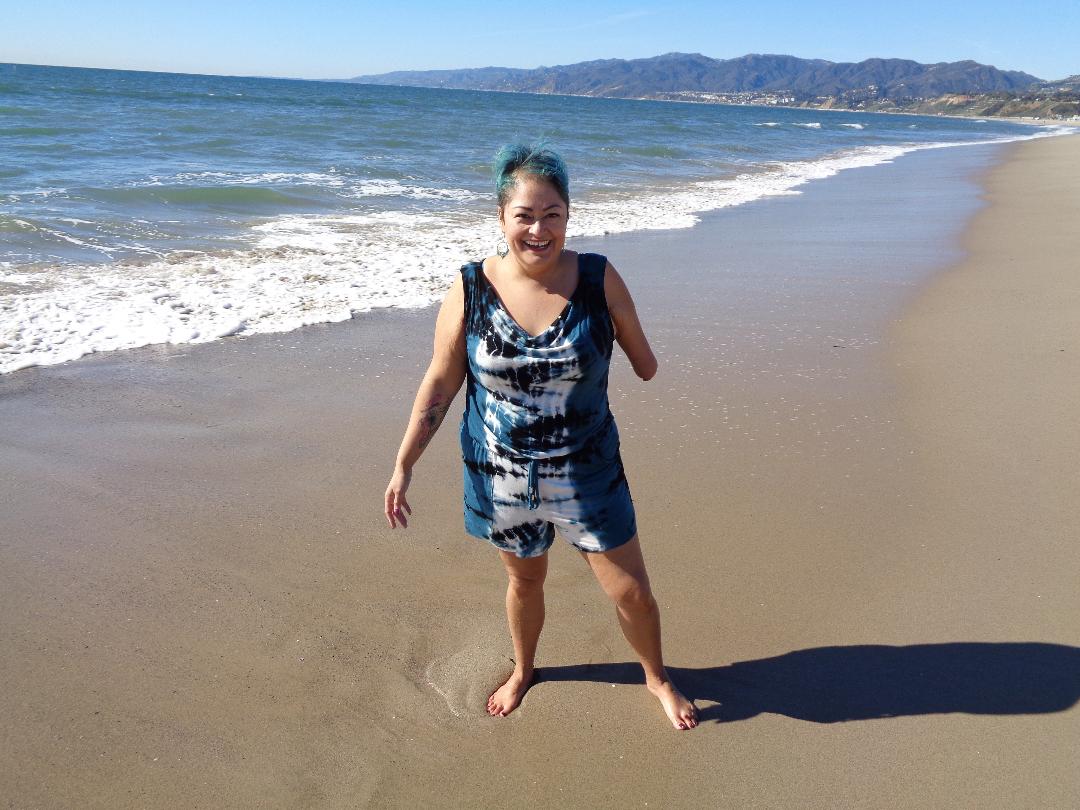 Amanda Ganley, RScP is a Licensed Spiritual Practitioner with Centers for Spiritual Living and an Independent New Thought Minister. Amanda is passionate about creating safe space for others to authentically express who they are. As a spiritual counselor, life coach and teacher, she celebrates diversity within community, relationship styles, family models and the gifts of all individuals. She has an open and non-judgmental approach to supporting others as they work to make positive changes in their own lives and in the world. Amanda is an engaging speaker who has significant years of experience speaking from the pulpit. Her ability to nurture and guide others into a wholehearted realization of their own gifts is some of her greatest work.
My spiritual journey has led me to places in life that I never imagined! I found and met New Thought with my deep desire to live a heart-centered life filled with endless opportunities to grow, transform and deepen my connections. My passion for this philosophy has translated into my ambition to live life in constant awareness of the Divine and to allow it to make itself manifest in all that I do. That excitement leads me to strive at sharing my experiences with clarity and honesty to hopefully be an effective and loving teacher as often as possible.
Blessings,

Amanda Ganley, RScP
"Commit to loving yourself completely. It's the most radical thing you will do in your lifetime".
  Workshop Title: "ON THE RISE"
We are blessed beyond measure!
PROUDLY SPONSORED BY OUR 2019 CSL PRACTITIONER COUNCIL
CHARLIE SHEPPARD, RScP, Chair
KIM BURGNER, RScP, Vice-Chair
JOY LYNN HERTZ, RScP, Secretary
LOUISE TALLEN, RScP, Treasurer
NINOSKA DUENAS, RScP, Member
KRIS FERRARO, RScP, Member
Contact:  joyousheart1@yahoo.com
Joy Lynn Hertz, RScP, Chair CSL 4th Annual Practitioner Gathering
Save This Event
When & Where

REDONDO BEACH Center For Spiritual Living
907 KNOB HILL AVENUE
REDONDO BEACH, CA 90277


Thursday, October 17, 2019 at 5:00 PM

-

Saturday, October 19, 2019 at 5:00 PM (PDT)
Add to my calendar
Organizer
MEET YOUR 2019 CENTERS FOR SPIRITUAL LIVING PRACTITIONER COUNCIL   

Charlie Sheppard RScP, Chair

Kim Burgner RScP, Vice-Chair

Joy Lynn Hertz RScP, Secretary

Chair, Practitioner Council Gathering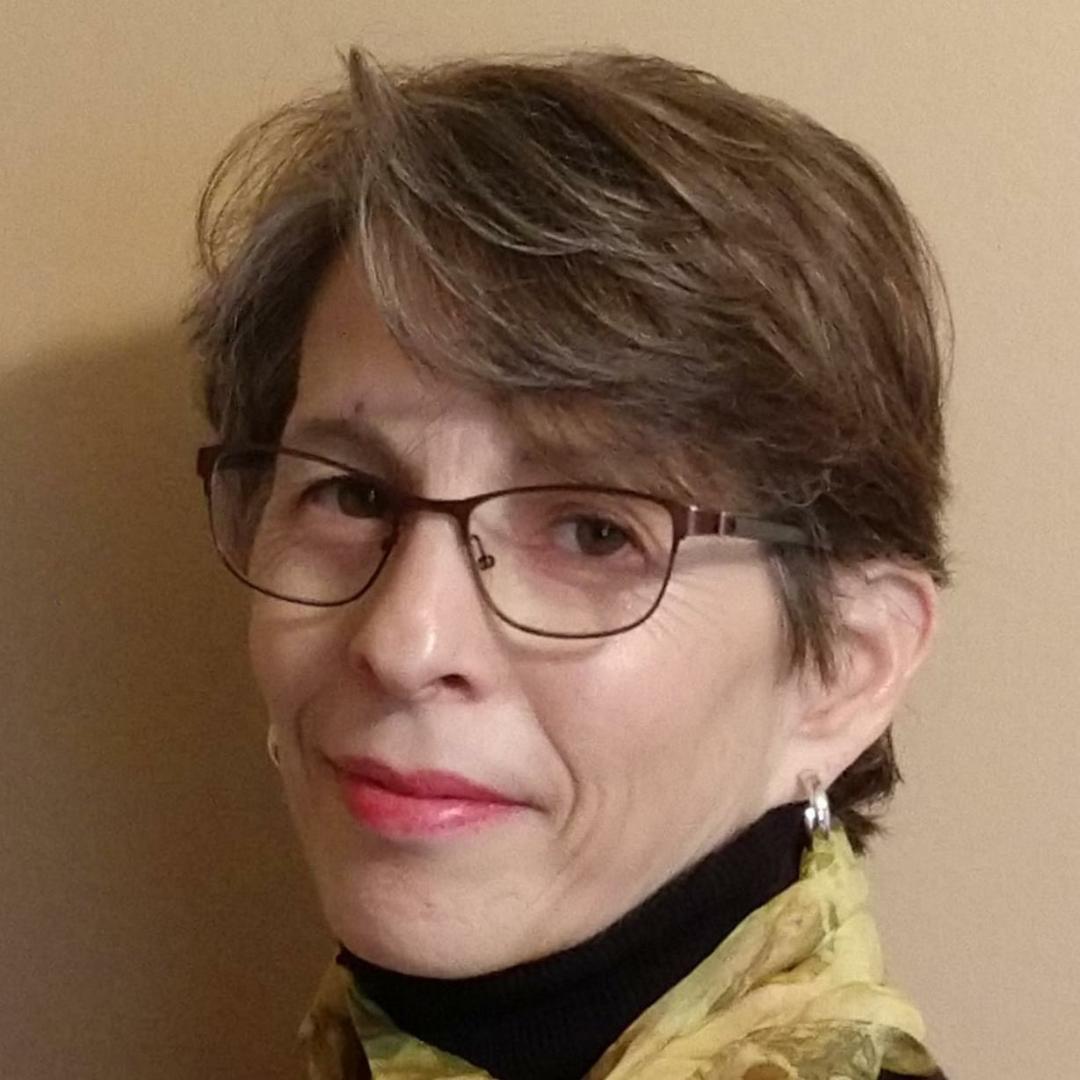 Louise Tallen RScP, Treasurer
Ninoska Duenas, RScP, Member
Kris Ferraro, RScP, Member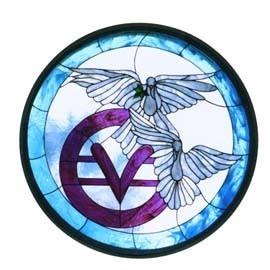 OUR GUIDING PRINCIPLE
We are committed to embody the consciousness of wholeness and oneness through daily spiritual practices so as to be the place where the Centers for Spiritual Living Global Vision is revealed and demonstrated.
The cornerstone of our work is prayer.
We align ourselves with Centers for Spiritual Living's vision, culture, shared values, guiding practices and process while acknowledging Spirit as our ultimate guiding principle.
The Practitioner Council's ongoing work is to establish the Practitioner voice and visibility and to hold a leadership presence within the Spiritual Community and in the world.
THE SCOPE OF WORK
To work collaboratively with the Regional Practitioner Representatives and the Support Coordinators throughout our 13 regions.
To develop workshops, retreats and other community events that enhance Practitioners' development.
OUR PURPOSE
To serve all CSL practitioners and be the vehicle through which practitioners can serve their organization and each other.
To actively seek ways and opportunities to lift, acknowledge, connect and empower Practitioners and to nurture and deepen their personal and professional effectiveness as representatives of Centers for Spiritual Living.
To facilitate and support harmonious and meaningful partnerships between Practitioners and Ministers.
To serve as a resource on CSL Councils (such as the Education Council, Events Committee, Department of Licensing and Credentials Communication Council and the World Ministry of Prayer) and teams as designated by the Leadership Council in matters pertaining to Practitioners, including policies and procedures, education and professional standards.