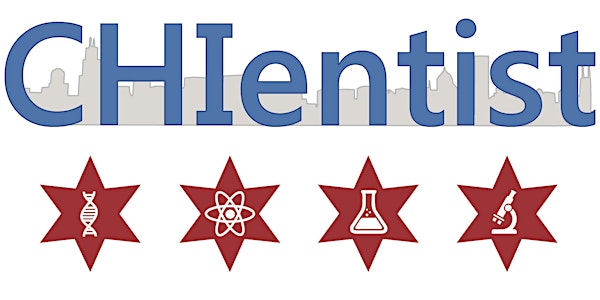 4th Annual Connections Matter
When and where
Location
MATTER 222 West Merchandise Mart Plaza Suite #1230 Chicago, IL 60654
Refund Policy
Refunds up to 7 days before event
Description
Our 4th Annual CHIentist: Connections Matter formal networking event will be held Nov. 26th from 6:00-8:30pm at MATTER.
Our theme this year is Data Drive Precision Medicine, which is more than just a string of buzz words. Using big data and research information to personalize medicine transcends all facets of research and clinical applications. After all, a given effect may be true for the population, but it needs to hold true when the "n" is one. Being able to fine tune a therapy for the individual presents are particularly difficult but important frontier. Join us to find out how this frameshift in thinking is rippling through academia, industry, and healthcare.
This signature event will gather stakeholders within the life sciences from all across the greater Chicago area. It is a unique networking opportunity and will bring together researchers, entrepreneurs and industry professionals in order to create connections between these often segmented communities. The goals of this event are to:
1. Provide an accessible platform for local researchers and professionals to network
2. Foster cross-talk between professional niches
3. Encourage communication between various sectors of the life sciences ecosystem
The agenda for the evening will include both structured ('speed') and freestyle networking, in addition to two short talks by prominent members of the Chicago Life Sciences Community.
The Program:
6:00 - Reception and informal networking
6:50 - Speakers
Casey Frankenberger - Rush University Medical Center, Chief Research Informatics Officer
Piers Nash - Founder, Sympatic; General Manager, Nash Strategy and Innovation
Peter Kissinger - co-founder and CEO, Phlebotics, Inc.; founder and former CEO, Bioanalytical Systems Inc. (BASi)
7:20 - Networking
8:20 - Closing remarks
Space is limited, if you can't attend, please cancel your RVSP through Eventbrite if you cannot make it.
Drinks and appetizers will be provided at No Charge, with special thanks to Lagunitas Brewing Co.
About our Speakers:
Peter Kissinger
Dr. Peter T. Kissinger, also known as Pete, PhD, has had a long and storied career at the interface of industry and academia. A serial entreprenuer, he has most recently co-founded and is the acting CEO of Phlebotics, Inc., which seeks to improve intensive care medicine with improved safety, accuracy, and reliability using automated blood collection. Dr. Kissinger also founded Bioanalytical Systems Inc. (BASi) in 1974 and was its longtime CEO and President. He continues to serve as a Scientific Advisor to BASi and to Shantani Proteome Analytics Pvt. Ltd., Director of S2w, Inc., and as the Chairman of Tienta Sciences, Inc. He has also served as the CEO of Prosolia, Inc., Director of Chembio Diagnostics, Inc., and President and CEO of AAA Foundation for Traffic Safety. He helped found INventure, the first new business incubator at Purdue University, in the late 1980s. He is a columnist for the trade publication publication Drug Discovery News and serves on the boards of NASDAQ-listed company Chembio Diagnostic Systems (CEMI), Tymora, the Indiana Health Industry Forum (IHIF), and INpact.
Dr. Kissinger is currently a Professor at Purdue University (since 1975) and is a highly recognized pioneer in hydrodynamic techniques for the neurosciences, modern liquid chromatography, and in vivo methodology for drug metabolism. He has published more than 240 scientific papers and is a Fellow of the American Association of Pharmaceutical Scientists and the American Association for the Advancement of Science. Dr. Kissinger received a BS in Chemistry from Union College, a PhD in Analytical Chemistry from the University of North Carolina, and has been a Professor of Chemistry at Purdue University since 1975.
Casey Frankenberger
Dr. Frankenberger has just joined Rush University Medical Center as the Chief Research Informatics Officer. He comes to Rush from Tempus a Chicago-based startup focused on precision medicine, clinical genomics and cancer informatics, that has raised $320 million at a valuation of $2 billion. There Casey was the Director of Computational Biology and joined as the third employee. Prior to Tempus, Casey was briefly at Rush in a junior faculty position and before that he spent 5 years as a postdoc at with Dr Marsha Rosner then the chair of the Ben May Department for Cancer Research at the University of Chicago. He received his PhD in Biochemistry within the graduate college at Rush University Medical Center. Dr Frankenberger has also had roles at the National Cancer Institute and a variety of pharmaceutical and informatics driven startups. He has also spent time in design prior to his life as a scientist.​​
Piers Nash
Piers is the Founder of Sympatic, a start-up focused on protecting data rights to enable more effective use and secure sharing of health data. Sympatic is an open data management platform developed in collaboration with Health Care Providers and Industry partners as a NIH/Gen3 Data Commons interoperable system. Sympatic gives data creator/owners such as health systems value – financial and discovery – for the data they generate. Piers has lead innovation at the intersection of healthcare and big data technologies over a career spanning Academic and Commercial enterprises. Prior to Sympatic, Piers was Professor of Cancer Biology at The University of Chicago; General Manager of Chicago-based Nash Strategy and Innovation advising Fortune 500 companies, startups, and Academic institutions; Advisor and Managing Director at Health2047; Global Special Consultant for Genomics and Healthcare at IBM Watson & Cloud; and founding Director at the Center for Data Intensive Science for the development of the National Cancer Institute Genomic Data Commons.