4th Annual Conference - Virtual - Cultivating Excellence
Join us for timely, exceptional CPE (44 credits) and CLE (33 credits) and unrivaled networking at TaxForward's 4th Annual Conference.
About this event
Receive up to 44 CPE and 33 CLE credit hours - including up to 4 hours of Regulatory Ethics (2 CO R&R!) - at TaxForward's 4th Annual Conference. This year, we're going virtual! The conference will now be delivered in 16 sessions over five weeks. We'll be kicking off with a keynote speech from author, thought-provoker, and host of the What's Your And? Podcast, John Garrett, at 2pm ET/11am PT on October 19, 2020, and then continuing sessions every Monday, Wednesday, and Friday through November 20, 2020.
Most sessions will contain two hours of technical CPE and CLE, two 15‐minute networking intervals, and one half‐hour or hour round table discussion with tax and other luminaries on cultivating excellence within tax and business. Enjoy informative presentations by engaging speakers such as Timothy Zue, CFO at Boston Red Sox, John Rex of Rex Executive Leadership, and Larry Kaufman, author of The NCG Factor and Regional Managing Director - Midwest Region at Jefferson Wells, and keynote speakers Tadd Fowler, VP Treasury, Global Tax Operations at Procter & Gamble, Greg Anton, former AICPA Chair and current BDO USA LLP Audit Partner, Jack McCullough, author, President of The CFO Leadership Council, and Chair of MIT Sloan CFO Summit and Monroe Jordan Gierl, Senior Tax Manager at KPMG.
View the schedule here. Read more about the courses and instructors here.
Add on virtual coffee or cocktail with your favorite luminary or sports celebrity (limited seats available, register early to receive priority seating reservation!).
Free for TaxForward and Future Tax Leaders members. Annual membership fees range from $100 to $200.
Tickets include:
Up to 44 CPE and 33 CLE credit hours,
11+ hours of unrivaled networking,
Industry and subject matter meeting rooms, and
E-copy of Secrets of Rockstar CFOs by Jack McCullough.
Ticket Prices: Full conference: $400 / Discounts: Non-member students save 50%. BECOME A MEMBER AND SAVE UP TO$200!
Refunds available for cancellations made before October 5, 2020.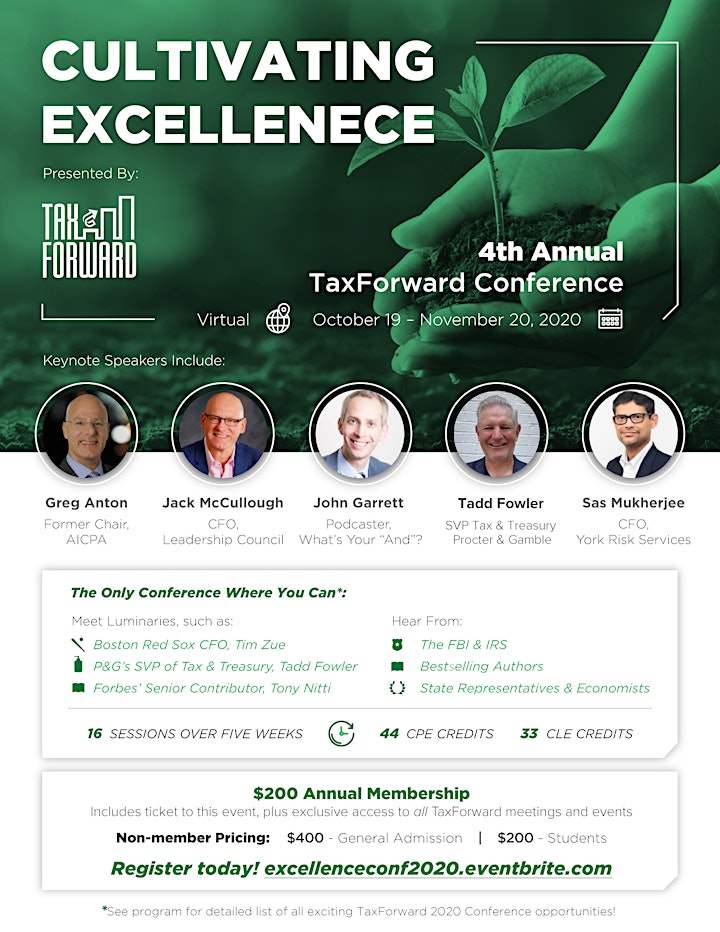 CPE and CLE courses are designed to comply with Colorado State Board of Accountancy and NASBA CPE and Colorado Supreme Court CLE standards and the provider requirements outlined in sections 88.1 and 88.2 of the California Board of Accountancy Regulations. CPE and CLE courses are based on 50-minute credit hours. Participants must attend at least 50 minutes of a particular course to receive one (1) credit in that course. All courses will be delivered in an internet based group method. Participants are encouraged to confirm eligibility compliance with their jurisdiction. CLE hours are anticipated. Questions, concerns, and complaints may be submitted to Info@TaxForward.org. Refunds available for cancellations made before October 5, 2020. 
FAQs:
Q1: How do I register for the virtual cocktail or coffee?
A1: Qualified ticket holders will receive a link to a form to indicate their ranking of the choices available once the coffees and cocktails are scheduled. Limited to one virtual cocktail or coffee per qualified ticket holder, based on availability. Priority assigned in order of registration and form completion.
Q2: How do I become a qualified ticket holder for a virtual cocktail or coffee with a celebrity?
A2: Ticket holders qualify for the virtual cocktail or coffee by purchasing a ticket or being a current member of TaxForward or Future Tax Leaders on October 19, 2020.
Q3: How can I contact the organizer with any questions?
A3: Email Info@TaxForward.org.
Q4: What's the refund policy?
A4: Full refunds for cancellations up to fourteen (14) days before the start of the event.
Q5: Can I update my registration information?
A5: Yes.
Q6: Is my registration fee or ticket transferable?
A6: Tickets are fully, not partially, transferable.
Q7: Is it ok if the name on my ticket or registration doesn't match the person who attends?
A7: No.
Q8: How can I become a speaker or sponsor?
A8: Contact Partner@TaxForward.org for more information about becoming a speaker or sponsor.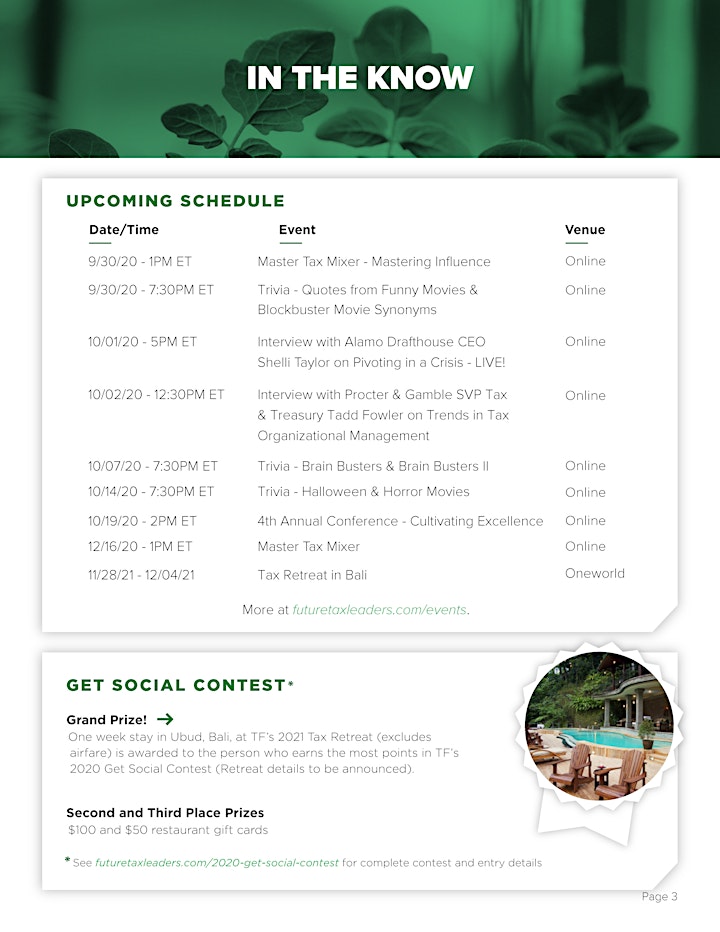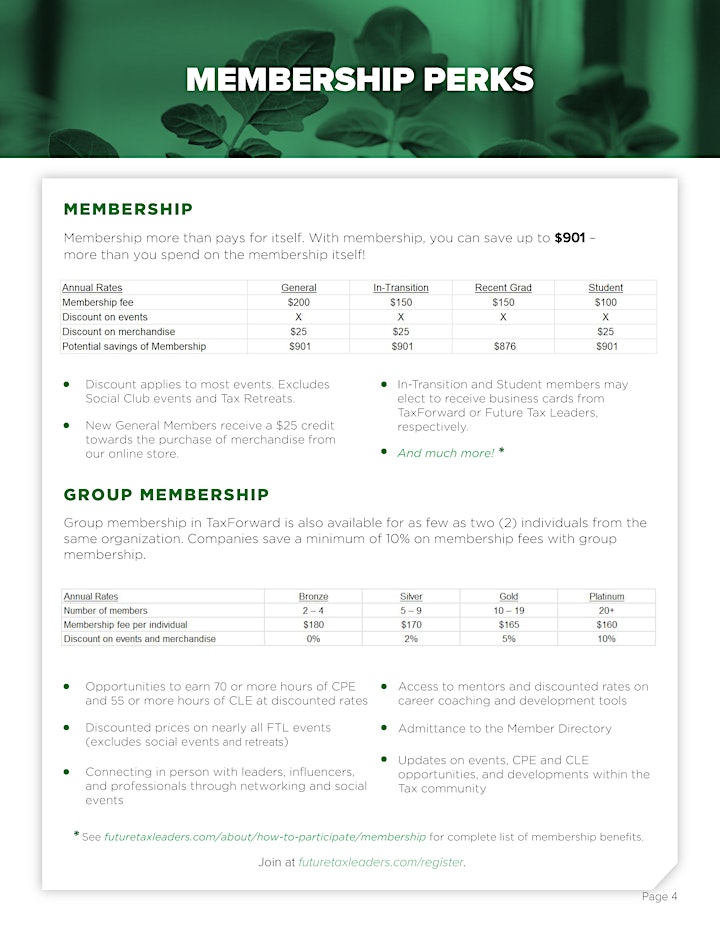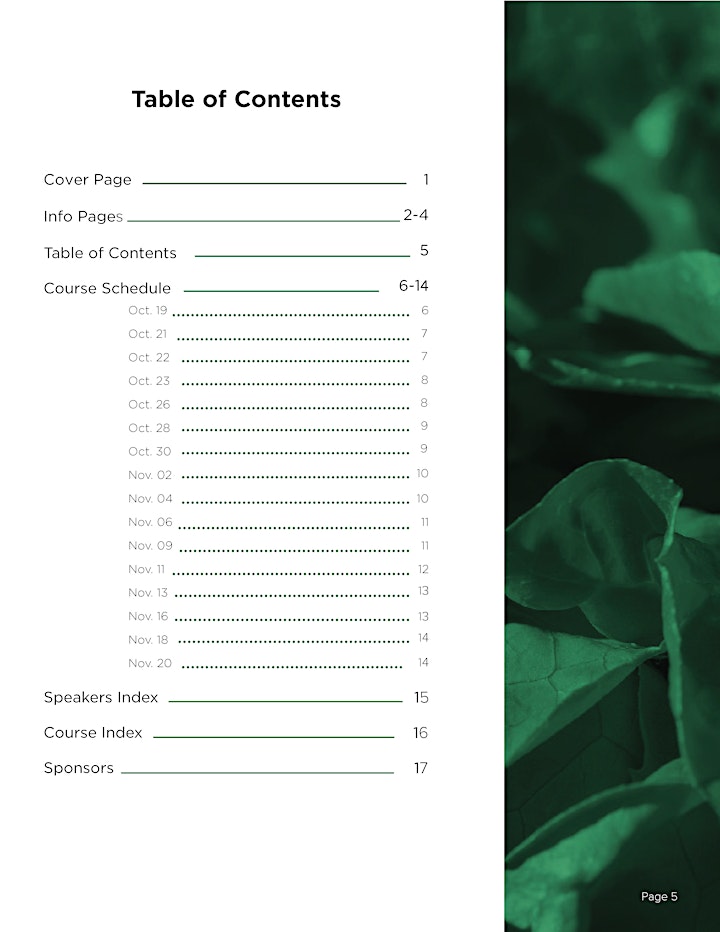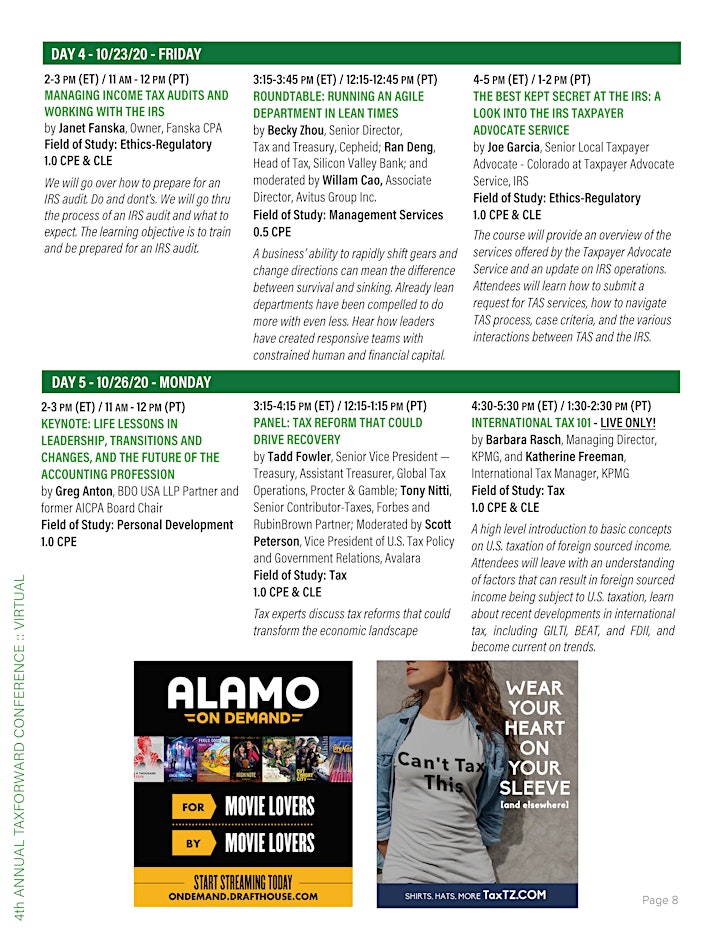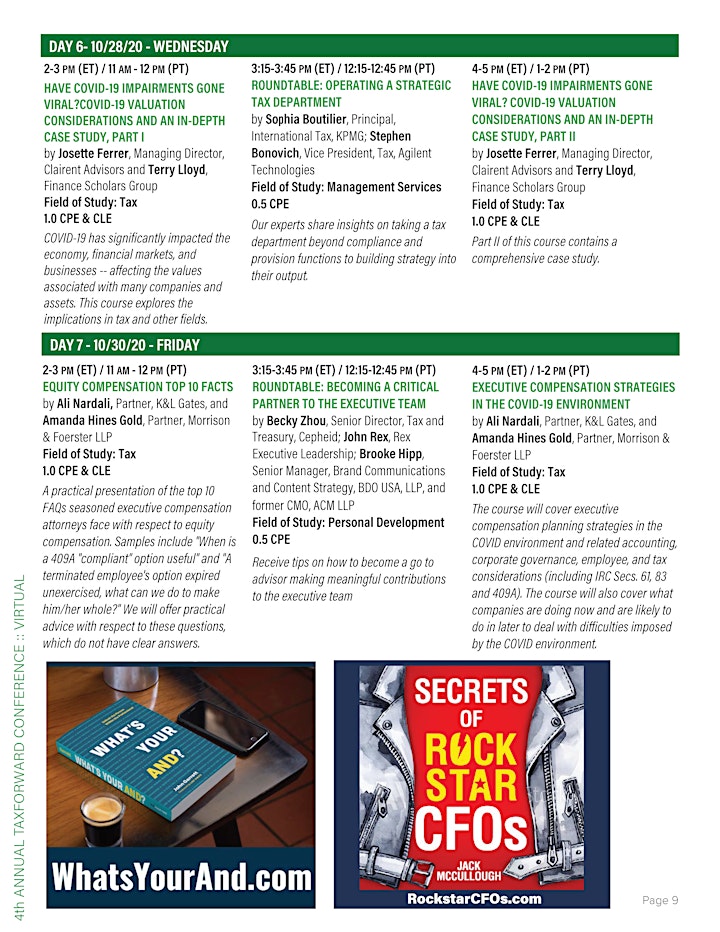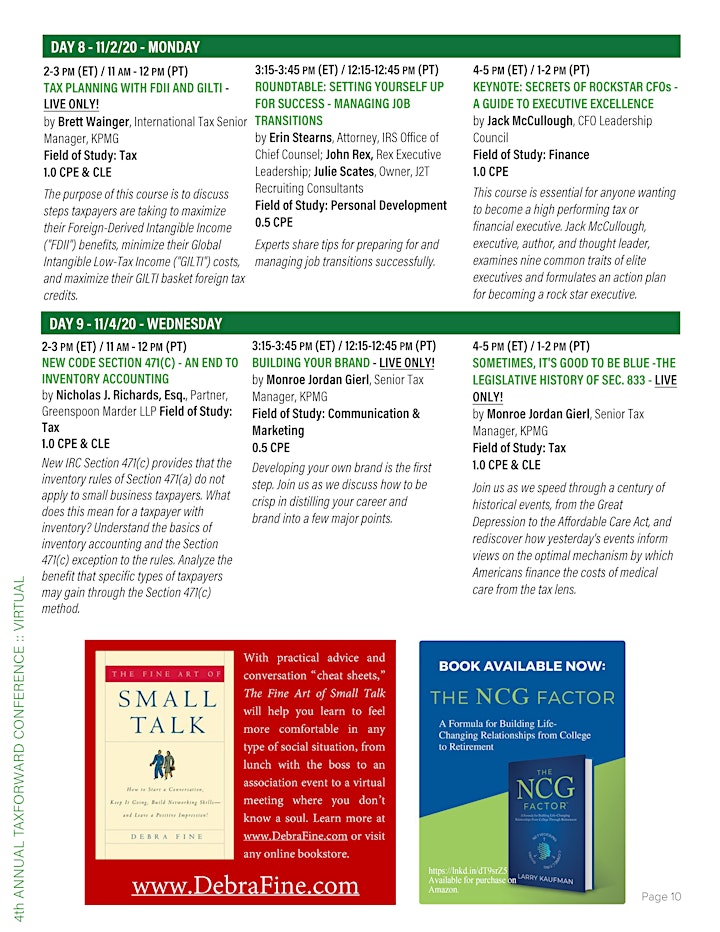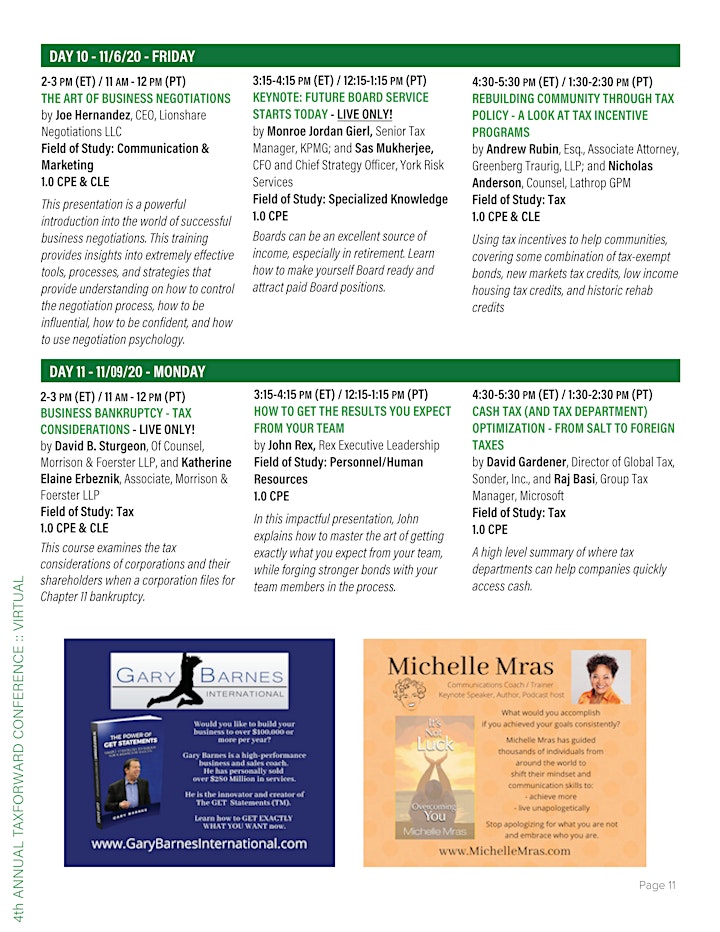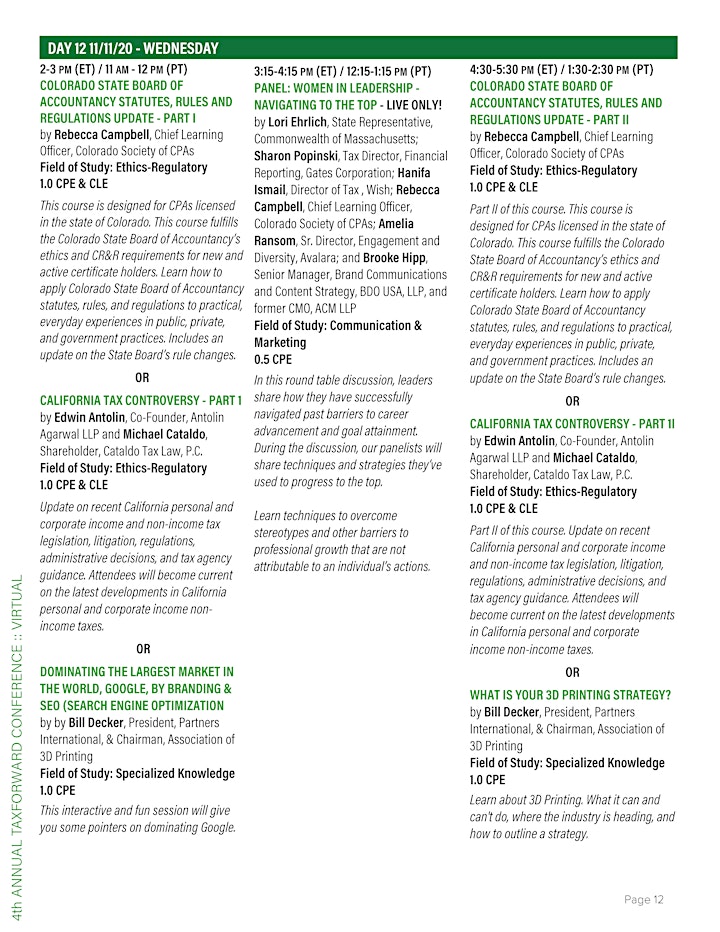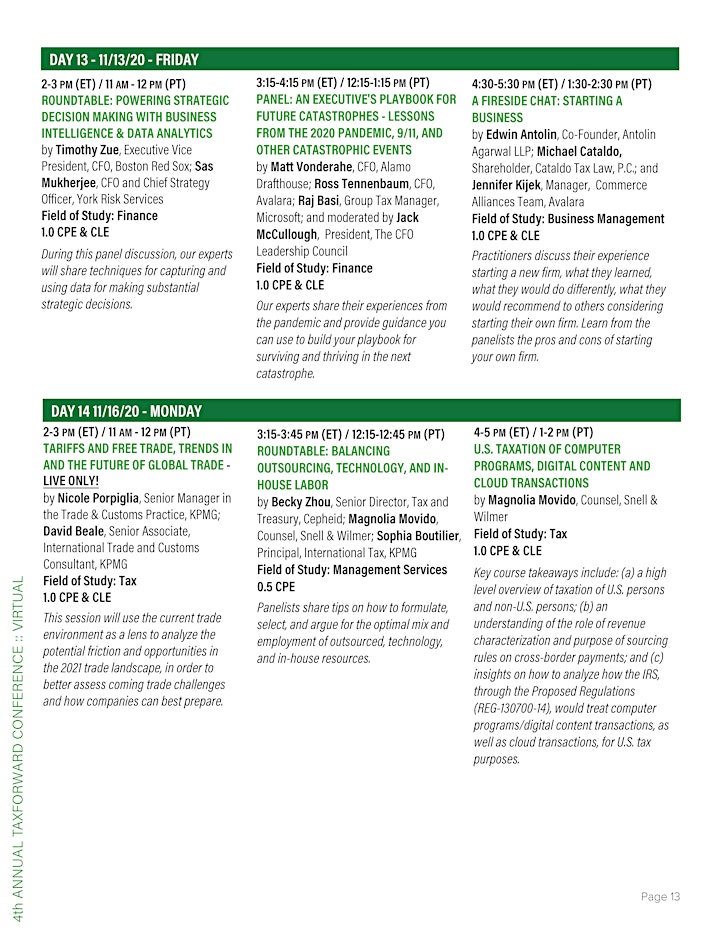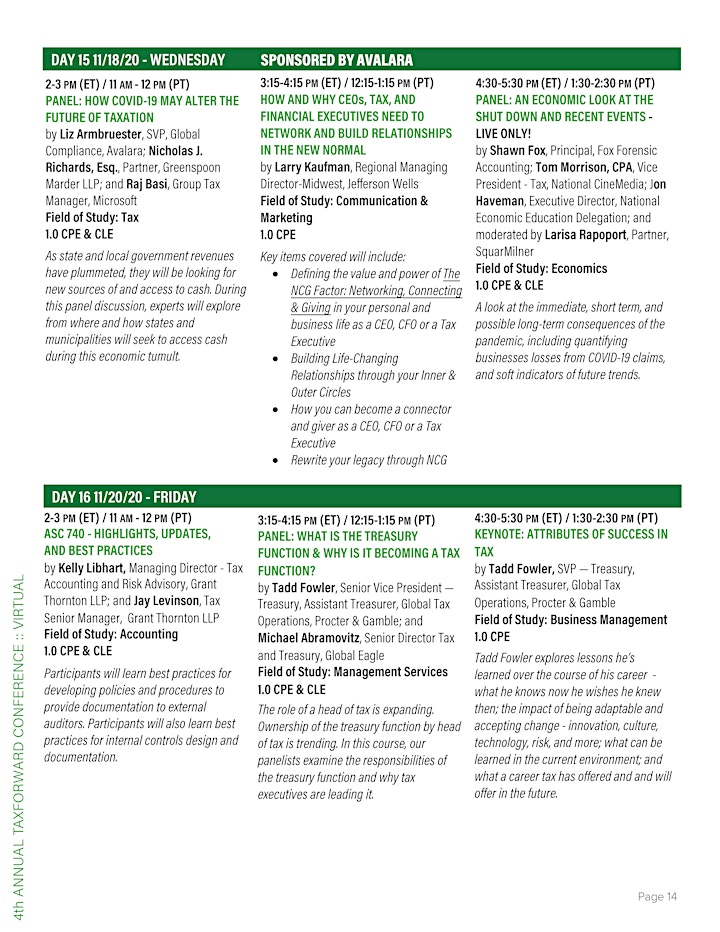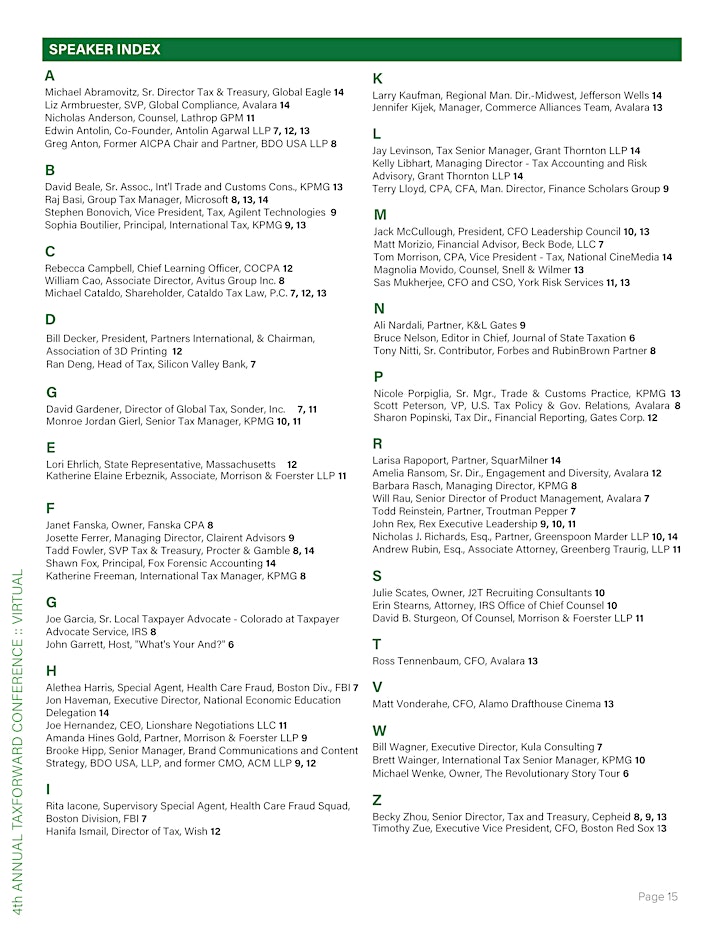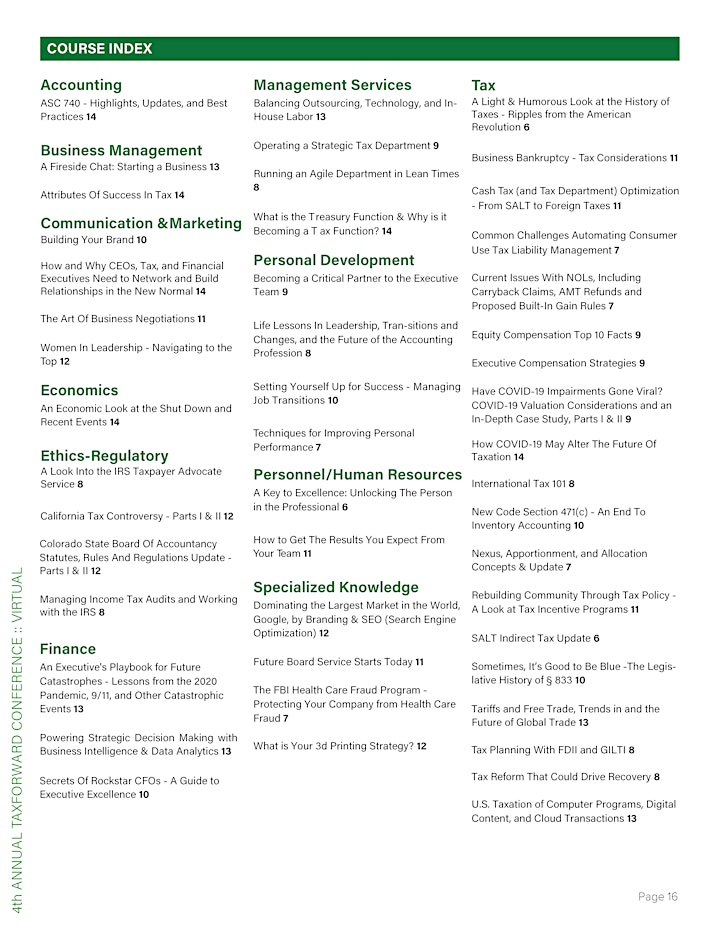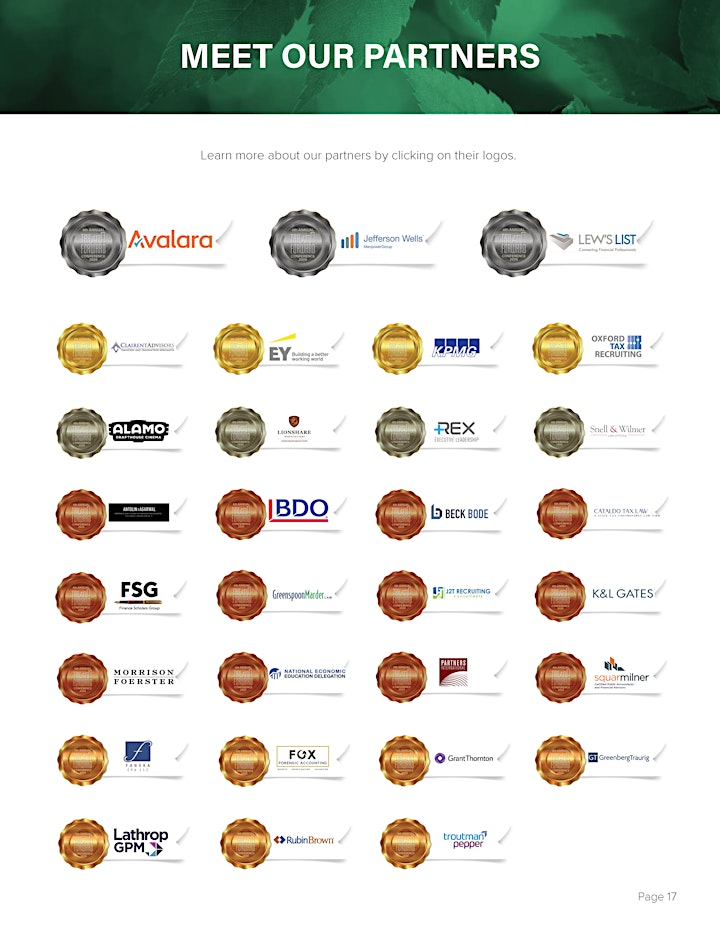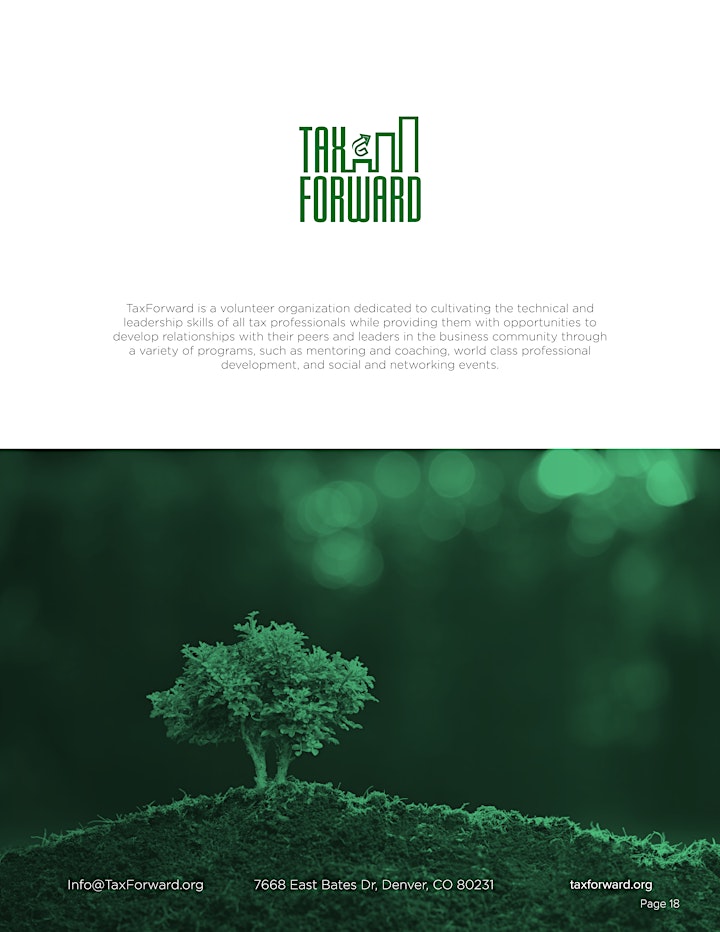 Organizer of 4th Annual Conference - Virtual - Cultivating Excellence