Description

Don't miss out on the FIESTA OF THE YEAR!

It's an amazing night of celebration, all-you-can-eat tacos & churros (obviously), live music, amazing prizes and giving. Where we all join together to celebrate, support and inspire changemakers!
Part of the worldwide #GivingTuesday movement to inspire service and giving back.

Join business, civic and non-profit leaders, social media and media influencers, innovators, students and entrepreneurs in celebrating the efforts of these non-profits, learning more about their causes & raising needed funds for:
The Younique Foundation is a non-profit organization that inspires hope in women who were sexually abused as children or adolescents through retreats (including having hosted 3,000 women survivors at a four-day healing retreat), survivor communities (36+ worldwide survivor-led groups), and online resources. Learn more here.
Care Cuts is a non-profit organization that uplifts men, women and children who are homeless and refugees through service, haircuts and mini makeovers. Learn more here.
*** All proceeds from the event will go to the charity of your choice. At checkout, select the charity you would like to receive your donation/ticket proceeds. ***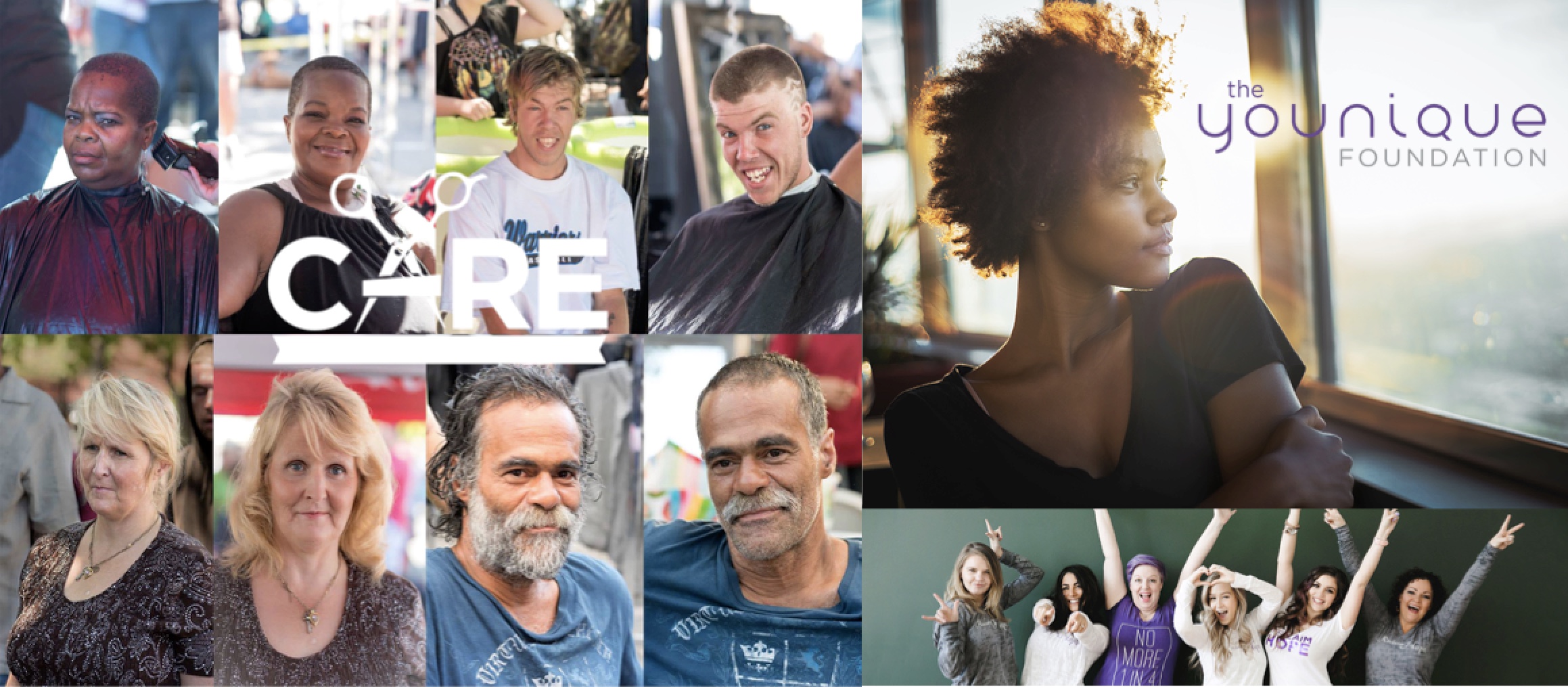 All tickets are tax deductible and proceeds will benefit your choice of one of the above Utah-based organizations.
LIVE MUSIC from Henry Ammar, international pop artist and DJ who merges pop culture and empowerment in a high-energy show you won't forget! He's performed at global music festivals of 35,000+ and on a Grammy-award winning album. And with special performances from the incredibly talented Oba Bonner O/B/A, pop/hip hop recording artist and Yahosh Bonner — R&B, hip hop, & gospel artist! + 100% vinyl DJ (he has crates and crates of Christmas and holiday vinyl) Michael Wood will be spinning some amazing tunes between sets.

ALL-YOU-CAN-EAT FILLED CHURROS — Come taste as many hot and fresh filled churros as your heart desires—including our new seasonal specialty filling flavors like peppermint creme, gingerbread cookie butter, figgy pudding, Mexican hot chocolate, hot apple cider, brand new churro innovations (wait for it...).
DELICIOUS TACOS — Taco Tuesday will be in full effect with taco choices from select taco connoisseurs. Chase those tacos down with custom beverages from our Thirst Soda Bar.

VIP PHOTO BOOTH, RAFFLE PRIZES & SILENT AUCTION — Participate in non-profit "Change challenges" with Loteria cards for the chance to win awesome prizes including the coveted VIP Free Churros for Life Membership. VIP photography by Saans Photography and event photography by Brandy Lee Photo Design.
MIX AND MINGLE with movers, shakers, influencers, and business, civic, and student leaders from Utah's most engaging brands and organizations.

-
FAQs
> I am wondering if I can refer a friend/guest to attend the party?
Absolutely! Come one, come all! Everyone is invited to our party! Just purchase your ticket here on Eventbrite. And feel free to share all about Churros4Change to your social media accounts as well!
> Is my registration transferrable?
No. Since it is an invite-only private party, your registration can only be used by you.
> What is the dress code?
This is a fiesta! Party casual is perfect.
> Can I bring children as guests?
While our artisan churros are definitely meant to be enjoyed by kids of all ages, we ask that you only invite adults as your guests for this holiday giving fiesta.