Description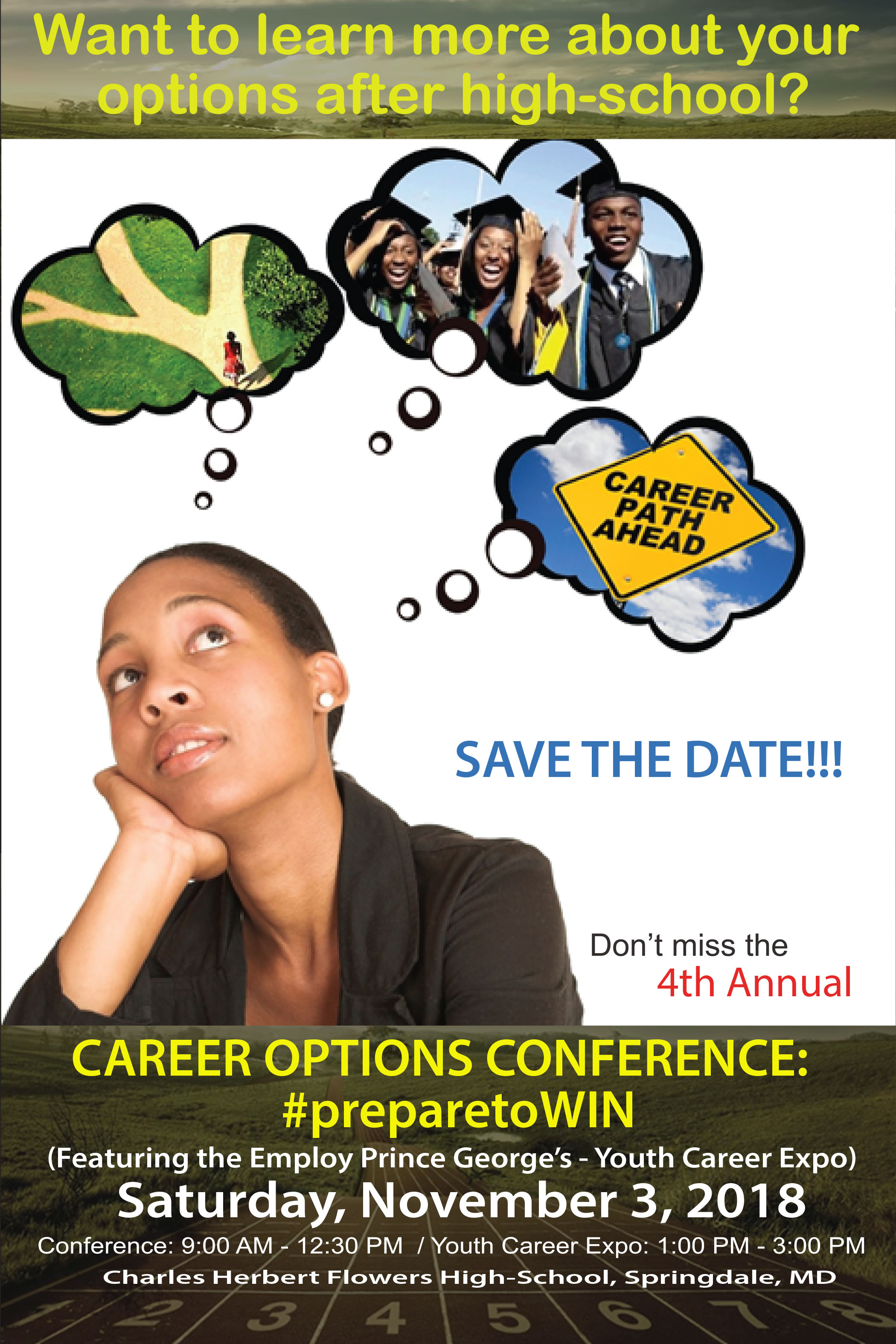 DON'T MISS THIS FREE EXCITING ANNUAL EVENT!
GUEST SPEAKER TOPICS:
o Shoot Your Shot: How to Create Your Brand Using Social Media
o That's What's Up!: Federal, State & Local Internship Programs for Youth
o Secure the Bag: Make Good Money with Apprenticeship Programs
o For-Real-For-Real: High Paying Jobs that Don't Require a Bachelor's Degree
o Real Talk: Why Smart People Go to Community Colleges and more....
FREE YOUTH CAREER EXPO, BREAKFAST & RAFFLES!!!
o Apprenticeships, Full-Time, Part-Time and Summer Employment
o Chick-fil-A Breakfast for the first 400 people
o (8) $100 Visa Gift Cards & (2) $100 Footlocker Gift Cards
REGISTER ONLINE TODAY @
https://careeroptionsconference2018.eventbrite.com
OR Visit www.ecopgc.org
OR CALL 240.200.5533