Event Information
Refund Policy
Refunds up to 7 days before event
Description
The 4th Annual Butte County Behavioral Health Symposium
Please join Therapeutic Solutions for the 4th Annual Butte County Behavioral Health Symposium.
The symposium seeks to gather mental and behavioral health professionals, medical professionals, and students in the field to explore a range of topics related to mental and behavioral health, and develop skills and tools to enhance their practice. The event consists of four workshops, facilitated by experts in the field from the throughout the north state, which are CEU accreditted by Butte County. 6.5 CEUs will be provided to attendees. CMEs TBA.
Event Details
The Butte County Behavioral Health Symposium will be held at California State University, Chico in Colusa Hall, from 8:00am (registration and breakfast) until 4:15pm. Early Registration prices are $50, and early registration will close on September 18, 2017. Regular Registration for the event will be $70, which includes at-the-door purchase on the day of the event.
We are proud to offer a discount for current college students with a valid student ID and student email address for $25.
Breakfast and lunch will be provided to all event attendees. 6.5 CEUs are available through Butte County. CMEs TBA.
Download the full BCBHS agenda here.
---
Our Speakers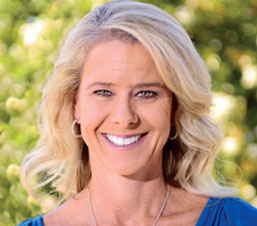 Robin Zasio, LCSW, PsyD
Topic: Differentiating Between Common Anxiety Disorders and Effective Treatment Modalities
Description: Anxiety Disorders represent the largest mental health population yet, they are also the most underrepresented when it comes to providers who have the expertise to treat them. While many people tend to look at medication and relaxation, these are not the front-line treatment modalities. This presentation will discuss the diagnostic differences in the various anxiety disorders and how to differentiate them, application of evidenced-based treatment modalities including Cognitive Behavioral Therapy and Exposure and Response Prevention, when it becomes necessary to seek therapy, and how to access resources. Time for Q & A will be allotted.
Bio: Dr. Robin Zasio, Psy. D., LCSW is a specialist in treating OCD and anxiety disorders utilizing CBT and Exposure and Response Prevention techniques. She developed The Anxiety Treatment Center of Sacramento, Roseville, and El Dorado Hills. Dr. Zasio serves on the Scientific Advisory Board, Clinical Advisory Board, and Speakers Bureau for the International Obsessive-Compulsive Disorder Foundation, and is also faculty for their Behavioral Therapy Training Institute. She is the Author of The Hoarder in You: How to Live a Happier, Healthier, Uncluttered Life and is a featured doctor on the A & E hit series Hoarders and Host of My Extreme Animal Phobia on Animal Planet.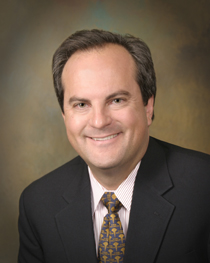 Gerald A. Maguire, MD
Topic: Novel Uses of Novel Antipsychotics
Description: Atypical Antipsychotics have multiple FDA approved indications but not all compounds are approved for all conditions. In addition, significant data exists suggesting such compounds may have utility in other indications in which they do not have an FDA indication. Studies will be presented and guidelines provided on approaches to using these novel antipsychotics in novel manners.
Bio: Gerald A. Maguire, MD, is Professor and Chair in Psychiatry and Neuroscience and Associate Dean of Graduate Medical Education at the University of California, Riverside School of Medicine. Dr. Maguire earned his medical degree from St. Louis University School of Medicine. He carried out his residency in Psychiatry at UC Irvine, where he was Chief Resident his final year and later served on faculty for 20 years. Dr. Maguire served as residency training director and Sr. Associate Dean of Medical Education at UC Irvine during his tenure. He is a Distinguished Fellow of the American Psychiatric Association (DFAPA). Dr. Maguire is listed in the "Best Doctors in America" and in the past as "Orange County Physician of Excellence" as recognized by his peers.

Julie Brand, CWTS, CADCII
Topic: Bridging the Gaps Between Substance Abuse and Childhood Domestic Violence
Description: Five to ten million children are growing up in homes with domestic violence each year in the U.S. The negative effects often last well into adulthood. Those who've experienced childhood domestic violence are fifty times more likely to abuse drugs or alcohol. It's time to bridge the gaps between substance abuse and childhood domestic violence.
Bio: Julie Brand-Lockshin is the Founder and Executive Director of A Wise Retreat, a private residential treatment facility exclusively for women suffering from Substance Abuse Disorders, PTSD and Domestic Violence. Ms. Brand is a CADC-II Counselor that specializes in women's treatment, a Domestic Violence Counselor and an expert on the effects of domestic violence on children.

Roberto Castaños, MD
Topic: Updates on Depression Treatment
Descriptions: New research, pharmaceuticals, and interventions are here and on the horizon for the treatment of depression. Established and upcoming treatments are discussed in this presentation.
Bio: Dr. Castaños is an assistant professor of psychiatry at the School of Medicine at UC Riverside. He is currently teaching, treating patients, and researching treatments for schizophrenia, depression, stuttering, and anxiety. Castaños has interests in trans-cultural psychiatry, the treatment of refractory and bipolar depression, and health disparities and access.


---


Butte County Behavioral Health Symposium Lifetime Achievement Award
To honor amazing work being done in our community, Therapeutic Solutions is proud to present the 4th Annual Butte County Behavioral Health Symposium Lifetime Achievement Award. The mental and/or behavioral health professional selected for this distinguished award will have a demonstrated long-standing commitment to the fields of mental and behavioral health through excellence in care, community engagement, innovative practice, and support of other mental and behavioral health professionals throughout Butte County.
Community members are encouraged to nominate a Butte County professional for this award. Nominations for the award are open from August 11, 2017 to September 13, 2017 at 11:59pm. For more information, and to nominate someone for this award, click here. To view and download the information prior to completing the nomination form, click here.
From the pool of nominees, a committee of Mental and Behavioral Health professionals will designate three finalists. Then, we will open a community voting process. Community members will vote electronically to select the final award recipient. The voting process will be open from September 15, 2017 to September 22, 2017. To receive the latest updates and information, subscribe to our mailing list.
Resource Fair
During the registration hour and lunch hour of the event, sponsors, speakers, and organizers will offer resources, information, and consultation.
For information about becoming an event exhibitor, contact Cassandra Meadows at cmeadows@therapeuticsolutionspc.com. There is limited space available.
Event Sponsorships
We accept event sponsorships at the $500, $1,000, and $2,000 levels. Event sponsors receive recognition and visibility in event communications and promotions at varying levels. To view levels and benefits, click here.
For more information on becoming an event sponsor, contact Cassandra Meadows at cmeadows@therapeuticsolutionspc.com.
Date and Time
Location
California State University, Chico | Colusa Hall
400 West 1st Street
Chico, CA 95929
Refund Policy
Refunds up to 7 days before event