About this Event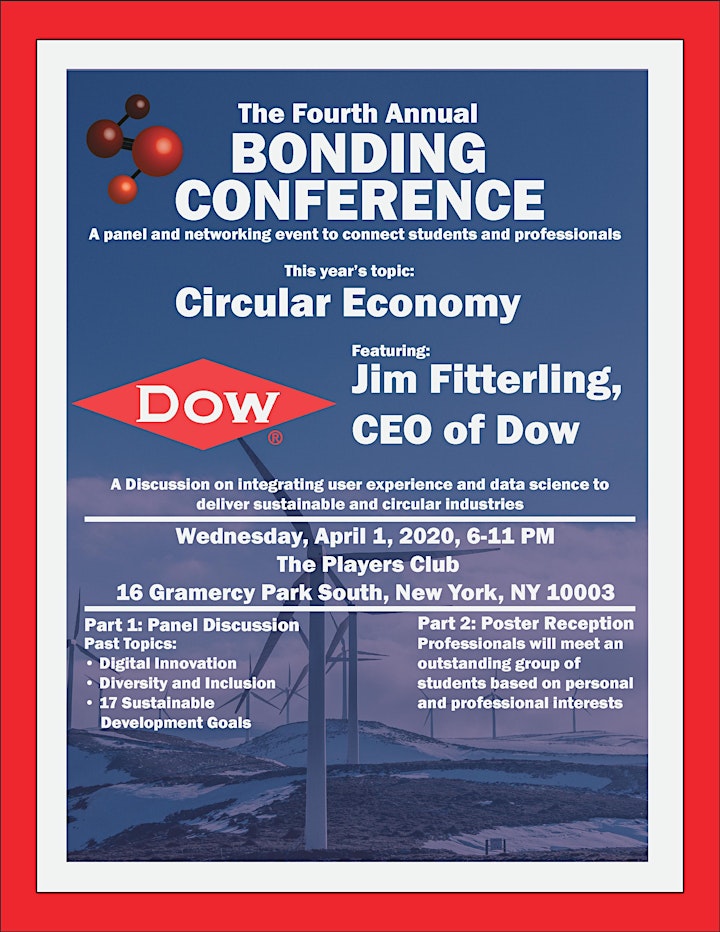 The Bonding Conference is the Chemists' Club most interactive and innovative annual event including a panel discussion, student poster session and reception.
Following the discussion will be an interactive reception and poster session to showcase student scholars. Professionals will have the opportunity to meet an outstanding group of advanced students presenting their personal and professional interests. We hope that this unique event will facilitate valuable connections, and we encourage the exchange of business cards, follow-ups and interviews.
The event is designed for anyone interested in learning more about the intersection of science and consumer products, professionals looking for new hires, and students looking for jobs. There will be students from local NY schools (NYU Washington Square Campus, NYU Tandon School of Engineering, Columbia, Cooper Union, Manhattan College, and CCNY). Professional registration is on a first come, first serve basis and the event is free for all. After successful events in 2017, 2018 and 2019, we are looking forward to seeing you at the Player's Club in April!