About this Event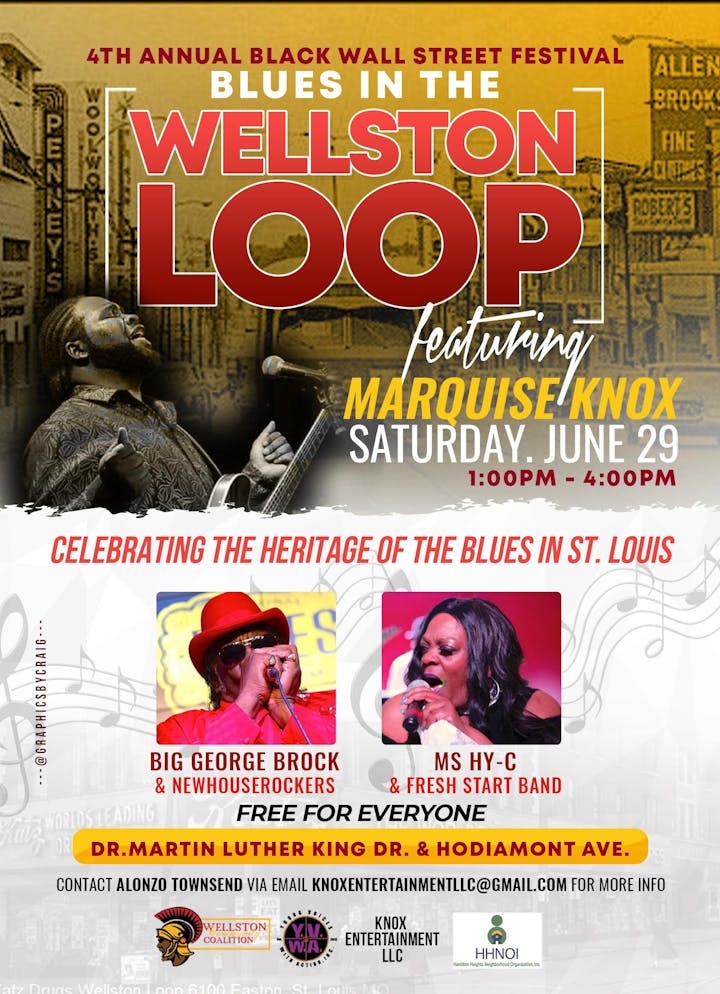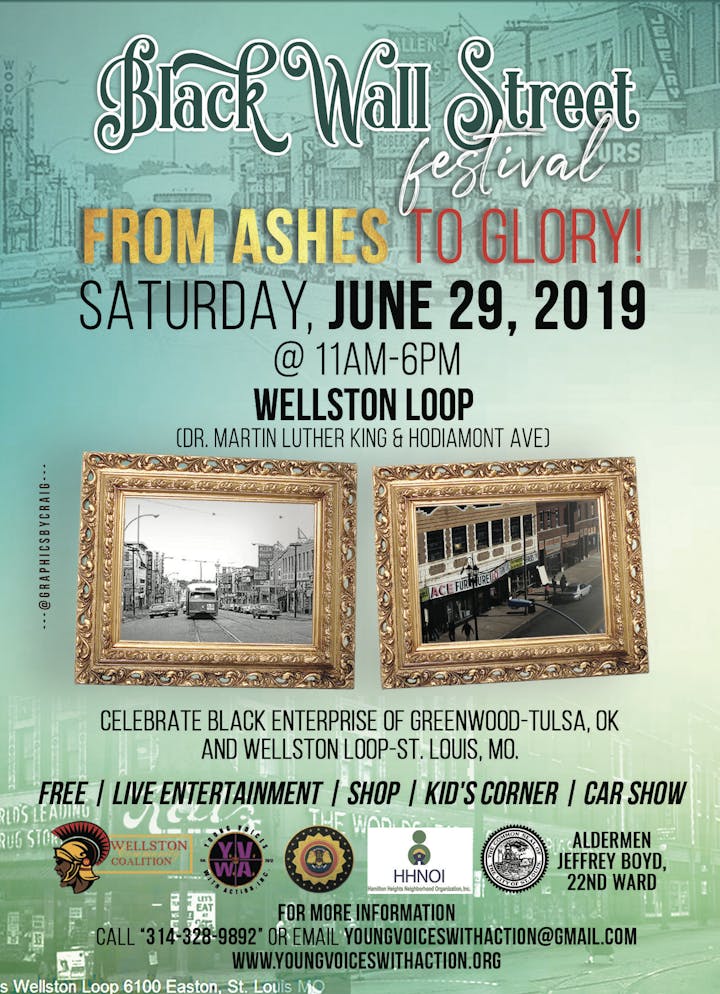 You're invited to join Wellston Community Coalition, Hamilton Heights Neighborhood Organization and Young Voices with Action at the 4th Annual Black Wall Street Festival taking place on Saturday June 29, 2019 at the former site of the Wellston Loop Building, intersections of Dr. Martin Luther King Dr & Hodiamont Ave. We seek to empower, challenge and educate the communities comprising of the Wellston Loop in cooperative economics and social uplift.
Like Greenwood of Tulsa, Oklahoma, Wellston Loop of St. Louis, MO was once an epicenter of African American entrepreneurship and wealth in the 20th century. According to statistics of the Department of Streets and Sewers of St. Louis, in the 1950s, the intersection of Easton and Hodiamont Avenues "is comparable to some of St. Louis' busiest intersections. During a 12-hour period, a count showed 11,500 automobiles passing through the intersection as compared to 13,500 at Grand and Olive." In the 21st century, it has become dessert surrounded by poverty, drugs, and crime.
The Black Wall Street Festival will bring together an expected 100 vendors and estimated 2,500 people to converge on the once busy sidewalks. This festival will also be host to "Blues in the Wellston Loop". Showtime starts at 1:00pm - 4:00pm . To celebratring the heritage of St. Louis the Blues Featuring Marquis Knox, Big George Brock & Newhouserockers, & Ms Hy-C & Fresh Start Band.
Contact: Farrakhan Shegog, BWS Festival Planning Committee- ChairPhone: 314-328-9892Email: youngvoiceswithaction@gmail.comWebsite: www.youngvoiceswithaction.org