4th Annual "Amazingly ME" Girls Empowerment Conference
Description
"Amazingly ME" is a pink carpet empowerment experience catered to young girls between the ages of 8 to 18.

*All ages are welcomed*
​
Our goal is to increase healthy self esteem, leadership skills, community and friendship. This one day event is inspiring, fun, interactive, educational and memorable.

Girls love it! Parents love it too!
​
Confident girls grow up and become powerful women.

We have a full day of entertainment, speakers, gifts, vendors, refreshments and much more!

***We also will hold a toiletry drive for the women and children over at Harmony House. Feel free to bring items from their wishlist.***

We hope to see you there!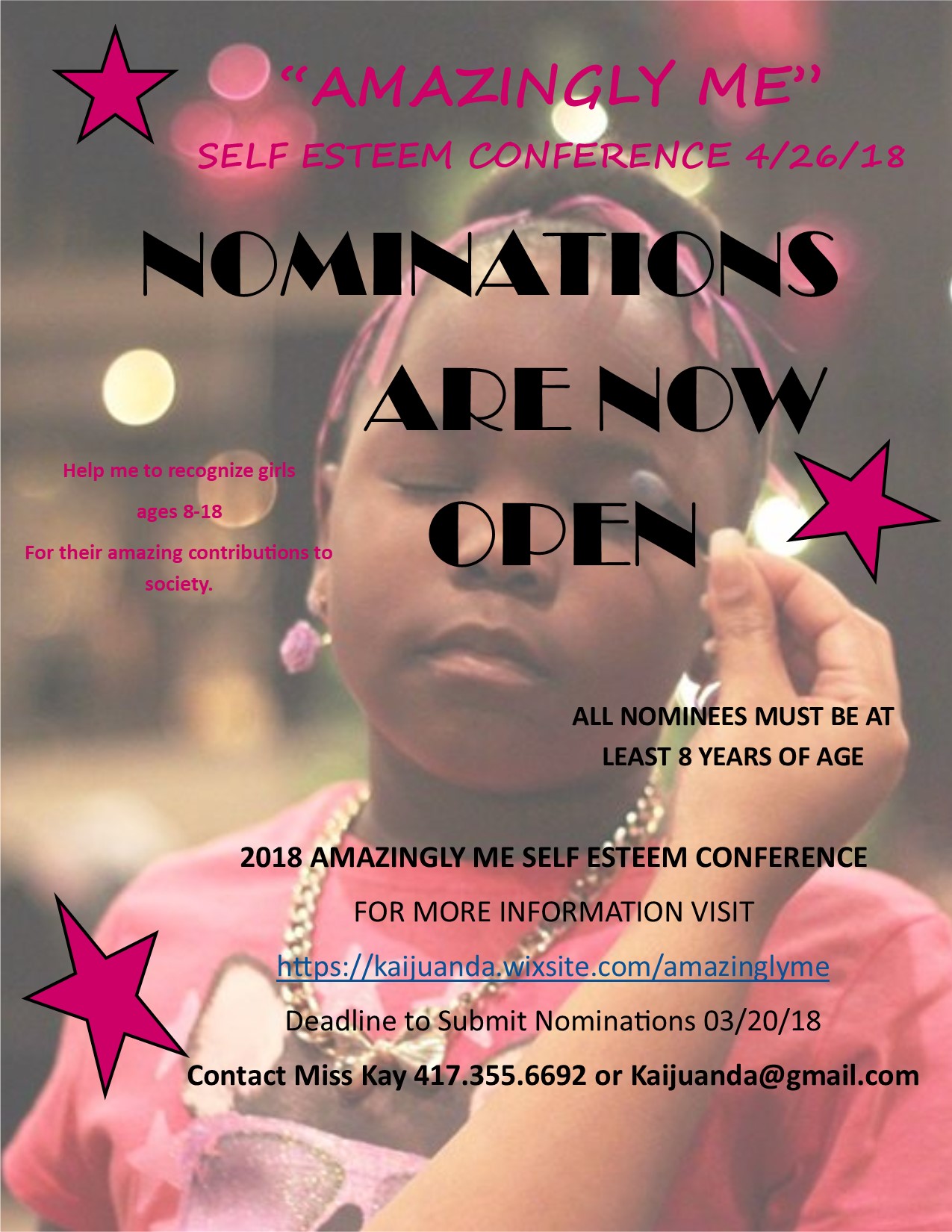 ***NOMINATE A GIRL***
Help me to celebrate girls locally right here in our own city!
​
It is of great importance to celebrate girls and to show others that there are girls right next to them doing great things. You do not have to be a celebrity on TV to be celebrated.
We have a town full of fabulous, bold, smart, and amazing girls right here locally.
​
Nominations can only be submitted by: Counselors, Teachers, Principals, Coaches, Community Leaders/Orgs etc.
We will award 5 girls who have been nominated and selected based on their efforts and actions demonstrated in ONE of the following areas:
​
Leadership
Community Service
School/Sports
Character
Entrepreneurship
​
​
To submit a nominee, please send in photo, name, age, and the reason why you are nominating. All nominees must be at least 8 years of age and must reside in Southwest Missouri and be present at the event.


Any questions, please contact Miss Kay directly at 417.709.1762 or kaijuanda@gmail.com


So excited to announce our entertainment lineup!
Special performances by:


The 3.Little.Birds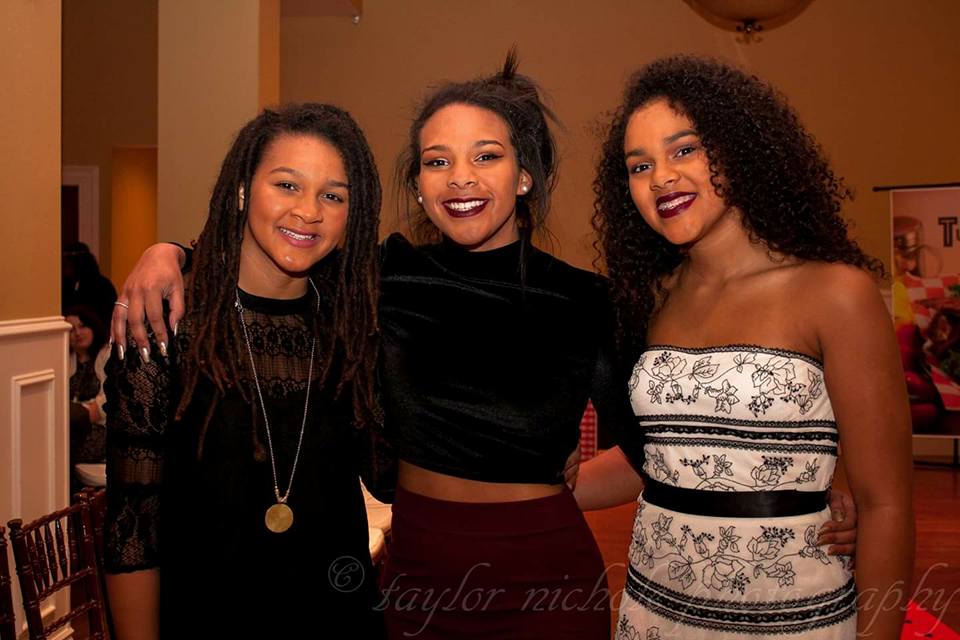 SWAGG Drill Team









MSU Untamed Tongues


This is an event you do not want to miss!


We are holding a toiletry drive for Harmony House. Items are listed below
The mission of Harmony House is to provide shelter, advocacy and education to survivors of domestic violence and promote the principle that all individuals have the right to a life free of abuse.
Wishlist Items:
Hair Products

Bathroom Tissue

Laundry Pods

Diapers Size 6

Sheet Sets

Sippy Cups

Trash Bags/Zip Loc Bags

Socks & Underwear

Cold Medicine

Facial Soap
We have Sponsorship Opportunities Available
We are in need of Sponsors to help with the Cost of:
Snack Donations (Water Bottles, Juice, Cookies, Sandwiches etc.)

Grab Bag Items & Supplies

Print, Media and Signage Expenses
Each Contributing Sponsor will have:
Business Logo/Name added to promo material

Business Name/Logo on website and event facebook page

Business Name announced during event

Admission to the Event

Sponsorship Cost $50 or More
Interesting in Sponsoring the Event, please call Kay 417.709.1762 or email kaijuanda@gmail.com
Monetary donations can be sent to the following link:
https://www.paypal.me/KaijuandaSutton




This event is Sponsored
by Southwest Missouri National Organization of Women
Organizer of 4th Annual "Amazingly ME" Girls Empowerment Conference