Description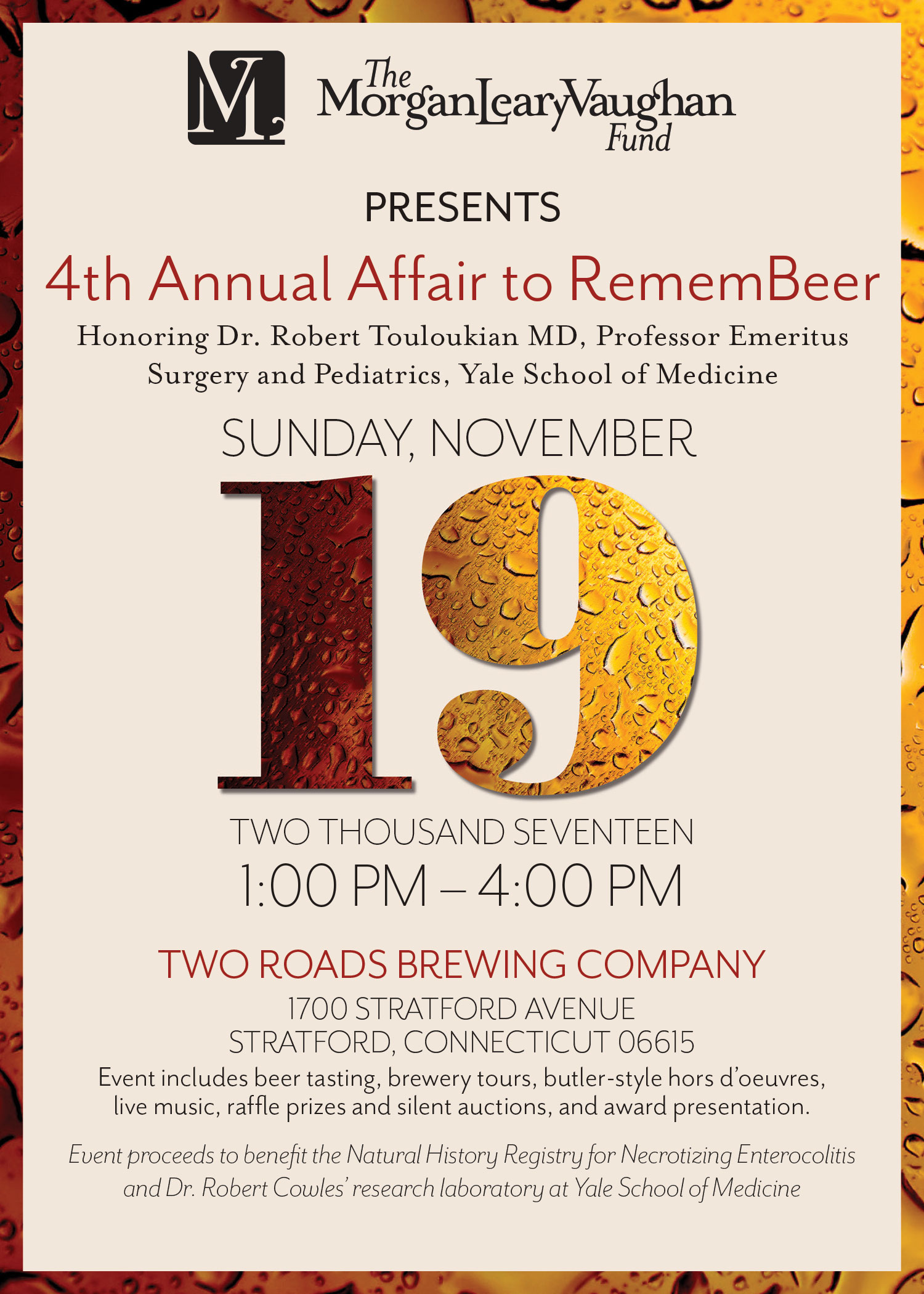 The Inaugural Robert J. Touloukian Professional Recognition Award
Named after Robert J. Touloukian, MD, professor emeritus of surgery and pediatrics at Yale School of Medicine, and president of the New England Surgical Society, this award is being established to recognize creative or pioneering efforts that have significantly improved either the understanding of the disease or the clinical care available for infants affected by Necrotizing Enterocolitis.
About The Organization
The Morgan Leary Vaughan Fund (Morgan's Fund) emerged from a need to establish a mechanism for:
a) Disseminating credible and timely information about Necrotizing Enterocolitis to parents whose infants are most at risk for developing NEC
b) Raising the level of public awareness about NEC and the potentially devastating effects it can have on infants and their families
c) Advancing research to prevent, diagnose, treat, and ultimately, cure NEC
Currently, it is headquartered in Naugatuck, Connecticut with a satellite office in Austin, Texas.
Background
Necrotizing Enterocolitis (NEC) is a rare, inflammatory disease that leads to necrosis (death) of the intestine. It is predominately due to prematurity and its statistics are startling. NEC is the second leading cause of death in premature infants. NEC is the 8th leading cause of death during the newborn period (the first 28 days of life). NEC affects about 9,000 of the 480,000 infants born preterm each year in the United States. All newborn infants born preterm or born with a low birth weight (less than 5.5 pounds) are at increased risk for NEC. The smaller the infant or the more premature the delivery, the greater the risk.
(Sources: UC Davis Health System, CDC/NCHS, and NICHD.)