4th Annual 10x10 Event - Conejo/Las Virgenes Future Foundation (October 23,...
Description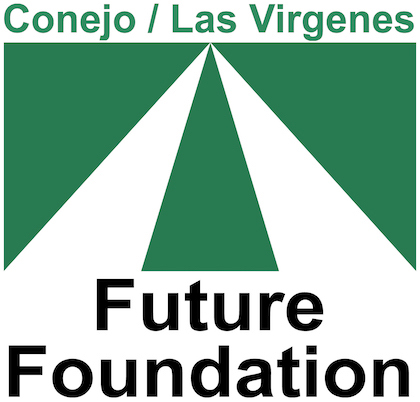 ---


10 X 10 EVENT
10 SPEAKERS - 10 TOPICS - 10 MINUTES EACH
Thursday, October 24, 2019
6:30pm to 8:30pm


PRESENTING THE AREA'S TOP EXPERTS IN EACH FIELD
---


Presenters:
CRISPR: Gene Editing and Beyond - April Pyle, PhD, Professor, David Geffen School of Medicine at UCLA
Disaster Preparedness: Are You Ready - Captain Jason Buckley, Venutra County Fire Department
Robotics in Medicine: Good Health is Automatic - Dr. Harpreet Bawa,
Holistic Athletics: Stronger, Faster, Smarter - Taylor Ramsey, Director of Sports Performance Education, Mamba Sports Academy
Pure Water Project: What's on Tap? - Joe McDermott, Director of Resource Conservation & Public Outreach, Las Virgenes Municipal Water District
Affordable Shelter: Building New Communities - Christian Johnston, Founder/CEO, Sustainable Building Council
Emerging Biotech: Big Things, Small Package - Brent Reinke, Business Law Partner, Musick Peeler

Protecting Our Food and Water Supplies: FBI Plays A Key Role - Special Agent, James Peaco, FBI
Green Energy Future: A Powerful, Clean Environment - Marisol Espinoza, Public Affairs Manager, SoCalGas
Entrepreneur Incubators: The Business of Tomorrow - Greg Monterrosa, Community Relations Manager, Center for Entrepreneurship, California Lutheran University
$10 PER PERSON DONATION REQUESTED - LIMITED SEATING!


Sponsored by:
Las Virgenes Municipal Water District
SoCalGas - Sempra Energy Utility
The Acorn Newspapers
California Lutheran University
City of Thousand Oaks Library
Los Robles Health System
Mamba Sports Foundation
Musick Peeler
UCLA Health




Questions: email info@clvff.org or call (818) 880-1054