About this Event
Join 4ocean for a Community Shoreline Cleanup powered by Air Canada on the coastline of Richmond, British Columbia! We'll be in Garry Point Park on the 22nd of September from 10 am to 12 pm (PDT). This is a free event for the whole family, so all ages are welcome!
What to Expect:
Shirt Giveaway: The first 100 checked-in participants will receive a free 4ocean + Air Canada t-shirt!
Beach Cleanup with the Richmond Community: Bags and gloves will be provided for everyone to use during the shoreline cleanup.
4ocean Village: Local ocean conservation organizations will join us to help educate and raise awareness.
4ocean Pop-Up Shop: Get your hands on all of the bracelets (2018 through Sept. 2019), exclusive merchandise, and the limited edition "I helped clean Richmond, BC" t-shirts.
From out of town but want to participate? Fly to the cleanup with this special offer from Air Canada!
Air Canada is pleased to offer 5% discounts off standard fares and 15% discounts off flex fares & up for flights originating in North America and 10% discounts off standard fares and 15% discounts off flex flares & up for flights originating Internationally for the 4ocean cleanup event in Richmond, BC on September 22nd, 2019.
Simply add the code BG43XYC1 in the promotion box when you book your flight at www.aircanada.com and the discounts will automatically calculate for you. Discounts also apply 7 days per & post the event dates to provide more flexibility. For any question reach out to meetings.events@aircanada.ca . Enjoy your flight!
For more information, check out the Facebook event page here.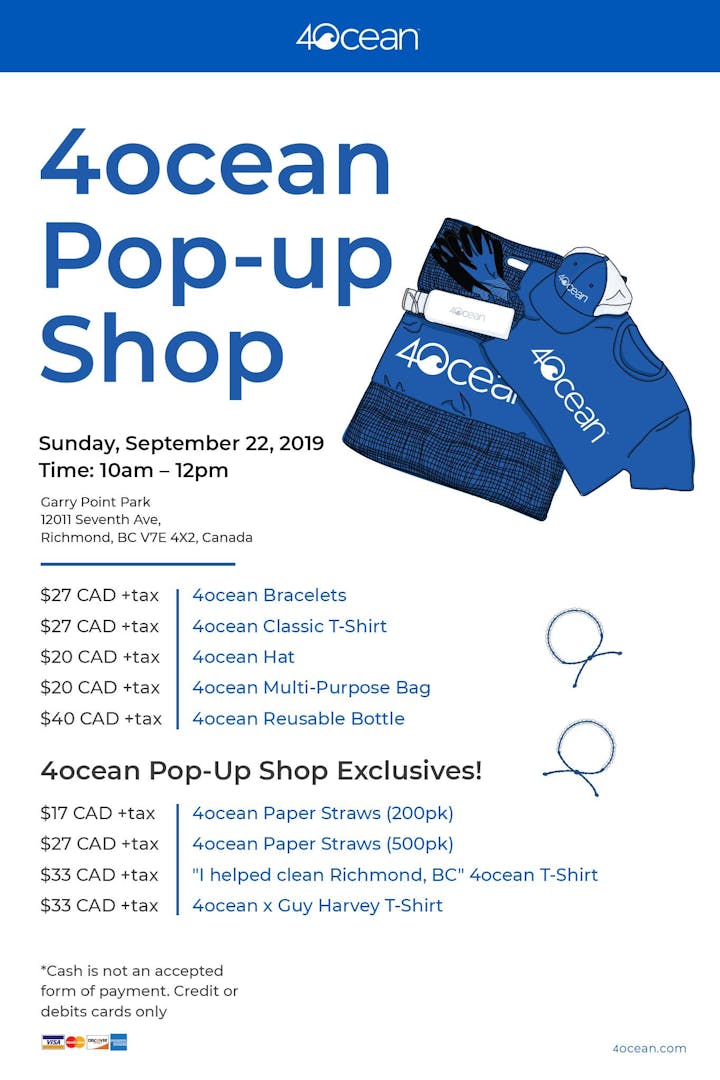 Check out the recap video from our last beach cleanup with Air Canada!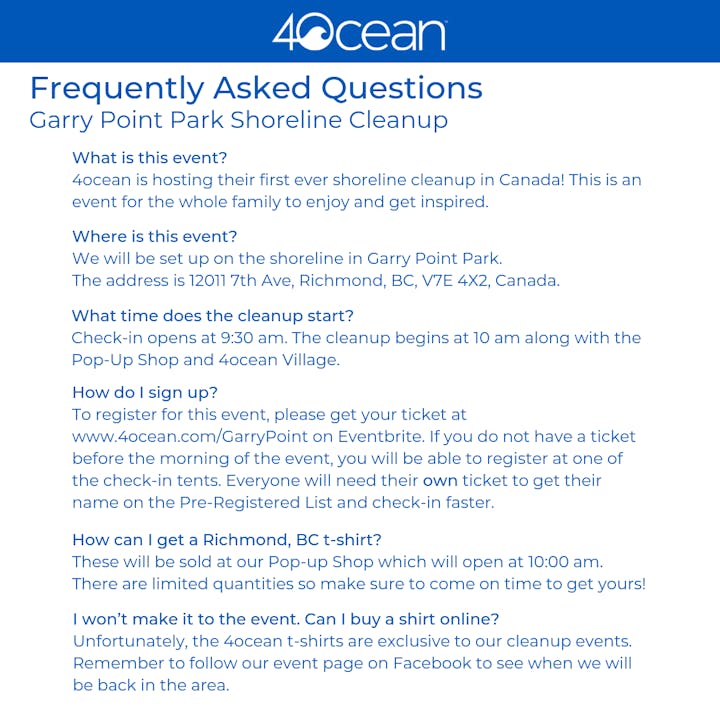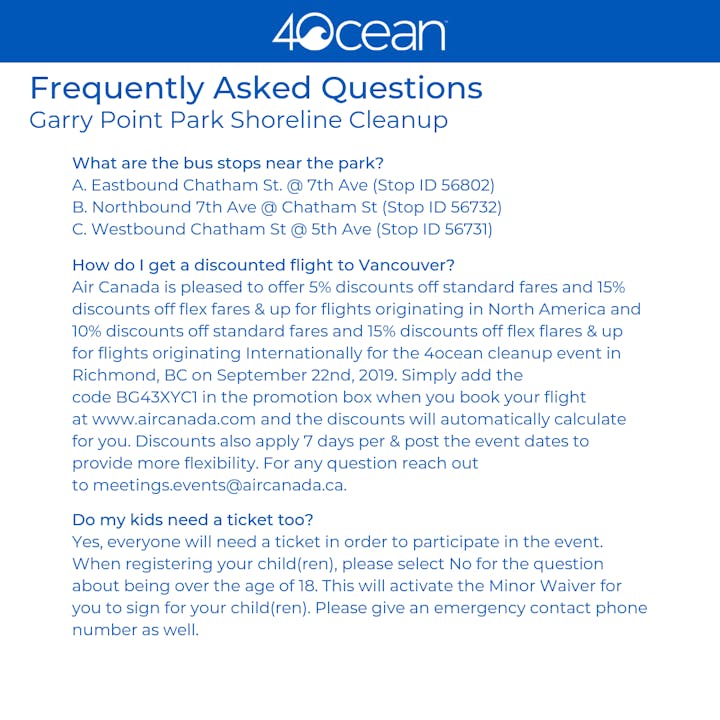 Click here to learn more and get all of the event updates on the 4ocean Facebook event page!