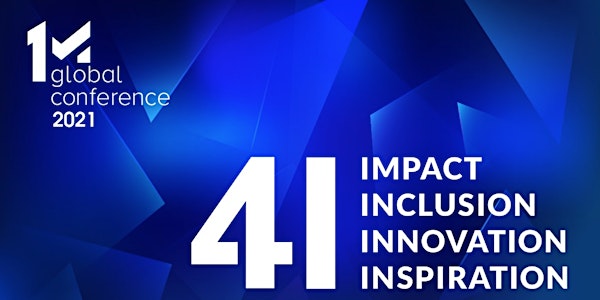 4I: Impact I Inclusion I Innovation I Inspiration
Emphasizing SDG no. 5 Gender Equality - Female Entrepreneurship, and the Power of Collaboration
About this event
People in all industries are more invested than ever in changing the world for the better. We have seen a lot of innovation, a lot of agility, incredible examples of a do-it-yourself innovation approach in the past year.
Various activities by corporations, startups, different organizations, individuals and movements have driven local, national and even global societal transformations.
The situation has pushed limits and stretched businesses into new categories and fast. We believe it's the only path to sustainable growth and the SDGs. 
We dedicate this year's conference to 4Is: Impact, Inclusion, Innovation, Inspiration and with an emphasiz on SDG. no 5, female entrepreneurship and the power of collaboration.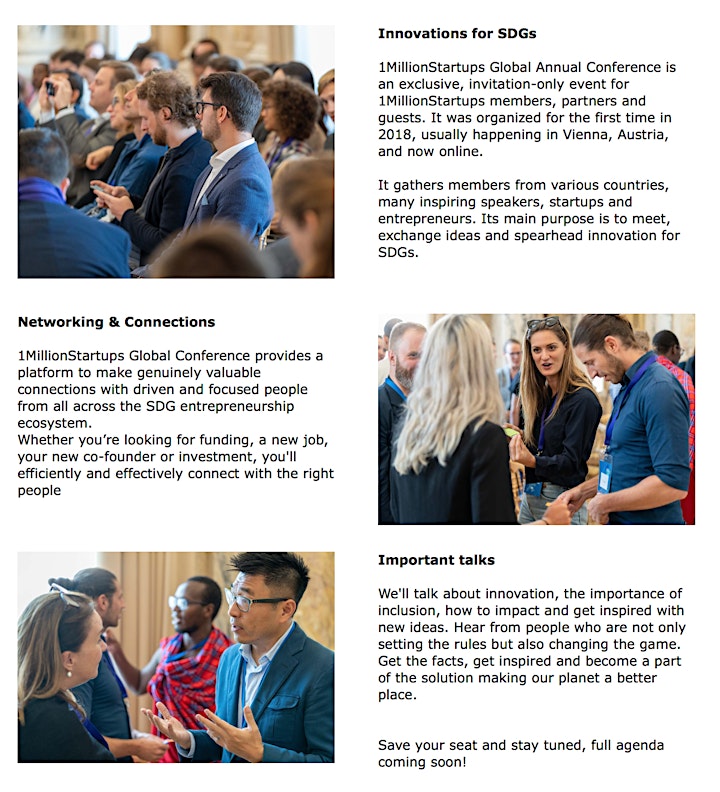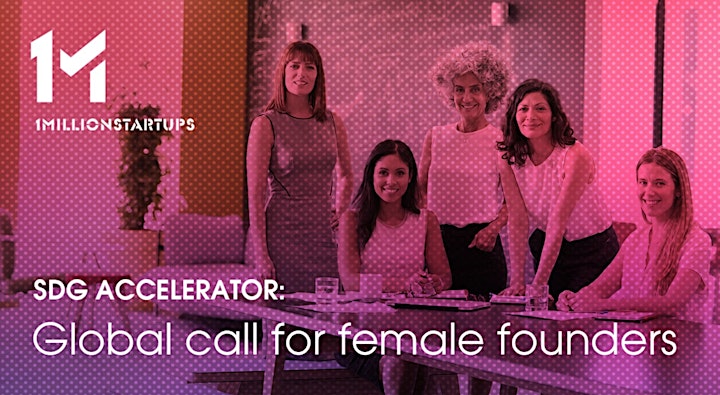 As a special part of the program this year, 1MillionStartups Global Conference will host the Finals of the first Global Female Founders SDG Accelerator, and winners will be announced.
In collaboration with influential partners as Pitched Investment Platform, UK's Global Entrepreneurship Programme, DIT, Allbright and more 1MillionStartups has launched the first Global SDG Accelerator for female founders.