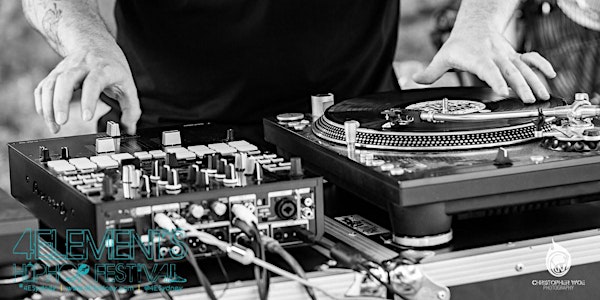 4ESydney Dj Workshop
When and where
Location
Bryan Brown Theatre & Function Centre Rickard Rd & Chapel Road Bankstown, NSW 2200 Australia
Description
4ESydney DJ Workshop

DJ Culture has emerged from the underground world to revolutionise almost every genre of music worldwide. From hip hop parties in the suburbs to EDM raves, DJs are spinning and mixing for audiences young and old.
The foundation to being a good DJ is your ability to mix, blend and program songs both cleanly and creatively. The Intro to DJ'ing Workshop is designed to introduce students to entry level skills and fundamentals over a 7-week course. Students will also discover the history of DJing from it's origins to today's contemporary usage.

DURATION: 6 WEEKS, EVERY MON AND TUE
START DATE: MON 10TH FEB
LOCATION: BRYAN BROWN THEATRE
TIME: 6.30PM - 8.30PM

MENTORS: DJ D, DJ DIOLA SPECIAL GUEST: MZ RISK

Program Dates
WEEK 1: Mon 24th, Tue 25th Feb

WEEK 2: Mon 2nd, Tue 3rd Mar

WEEK 3: Mon 9th, Tue 10th Mar

WEEK 4: Mon 16th, Tue 17th Mar
WEEK 5: Mon 23rd, Tue 24th Mar

WEEK 6: Mon 30th, Tue 31st Mar

4ESYDNEY FESTIVAL: SAT 4TH APR (performance)
Also other potential performance opportunities during the wider festival and conference program Sat 21st Mar - 4th Apr 2020.

FINAL WEEK: Tue 14th Apr - Awards and celebration BBQ.