48TH Anniversary of Hip Hop Culture Panel Discussion: Hip Hop & Education
The 48th Anniversary of Hip Hop and Cindy Campbell's Famous "Back to School" Jam which went down August 11th 1973 in Bronx NYC
About this event
Hip Hop, the world's most impactful cultural movement has grown in many ways, how can our youth of today relate to the original elements and principles of this sacred culture? As Hip Hop practitioners and educators, is our mission intertwined and for what purpose? As Malcolm X once said "Education is the passport to the future, for tomorrow belongs to those who prepare for it today". The panel discussion will focus on Hip Hop and our current state of educational curriculum and how can Hip Hop empower our youth to become leaders of tomorrow.
thezuluunion.com
Moderated By: LesleyAnne & Zulu King Reies
A community dinner will be served and a spirit of networking is highly encouraged.
Panelists: Ayolanda Mack, DJ AO, Tek, Chauntyll Allen, Shavunda Brown, S Dot Madison, more TBA
Any Questions contact: Zulu King Reies at 651-270-7592 or reies1976@gmail.com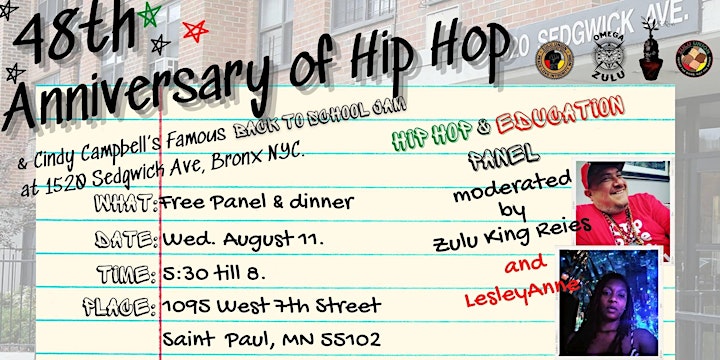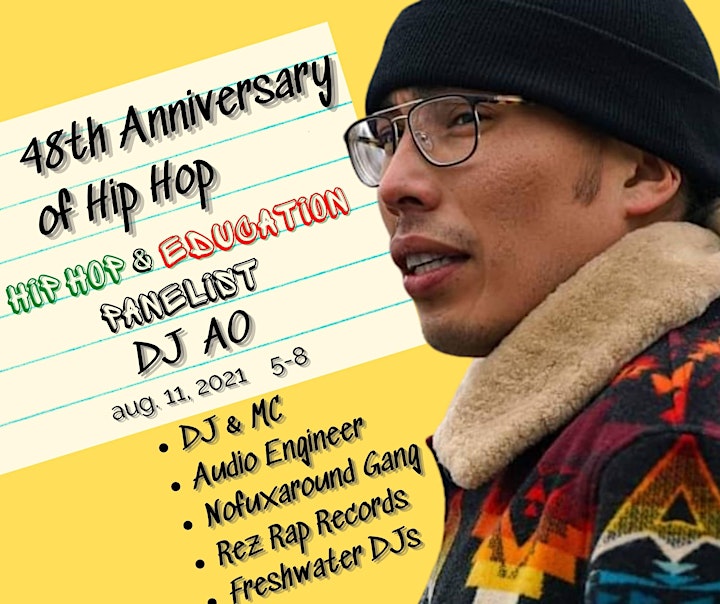 DJ AO/Native Son I'm a DJ, MC, Audio Engineer. I'm Bdewankatawan Dakotah and Hopi from Tinta Wita (Prairie Island), MN. I was born in Minneapolis, and currently reside in Woodbury. I'm 20 years deep invested as a DJ spinning vinyl and carrying crates, to now in the digital era.I've Recieved a degree in audio engineering from the Los Angeles Recording School.Upon graduating in 2008 I've went on to work as an artist in many varieties of the industry from major events to local venues, I've encountered many environments of the entertainment industry. As an artist and DJ I represent the Nofuxaround Gang, Rez Rap Records, and Freshwater Deejays. When I'm not involved in music, I also work with the American Indian Prison Project. Our goal is to continue change the concept and definition of restorative justice using our culture, and values to reconnect our incarcerated relatives to their heritage, and sacred teachings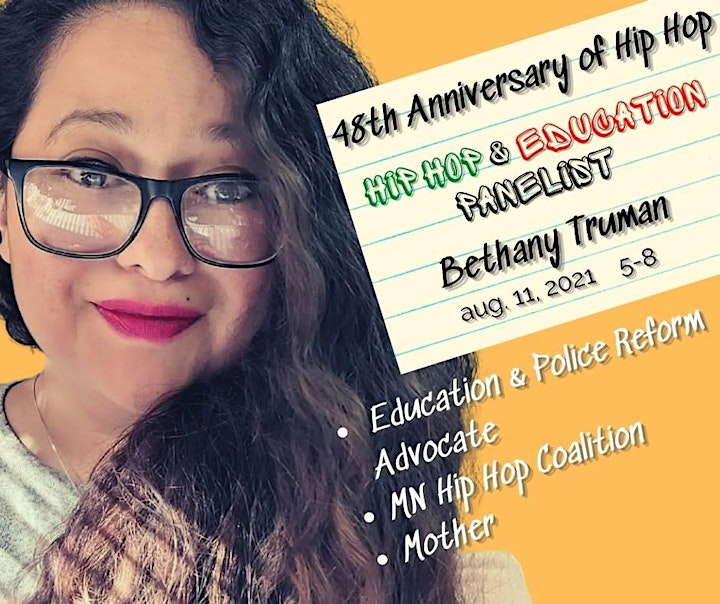 "Although she holds a few titles, the one most precious to Bethany is the title of mom. When Bethany isn't worm hunting or playing trains, she is busy engaging with her community as the Southern Regional Representative for the Minnesota Hip Hop Coalition to further her local youth's equity in youth serving organizations. Through her work with MN-HHC she also serves her time sitting on active boards and active committees advocating for education reform, police reform, and removal of SROs, while she attends graduate school to complete her degree as a Crisis & Trauma Response Counselor through a Biblical Perspective."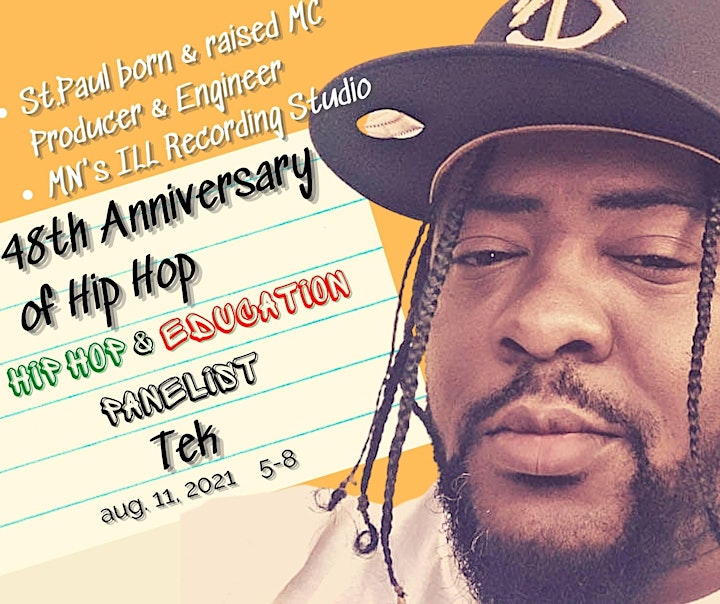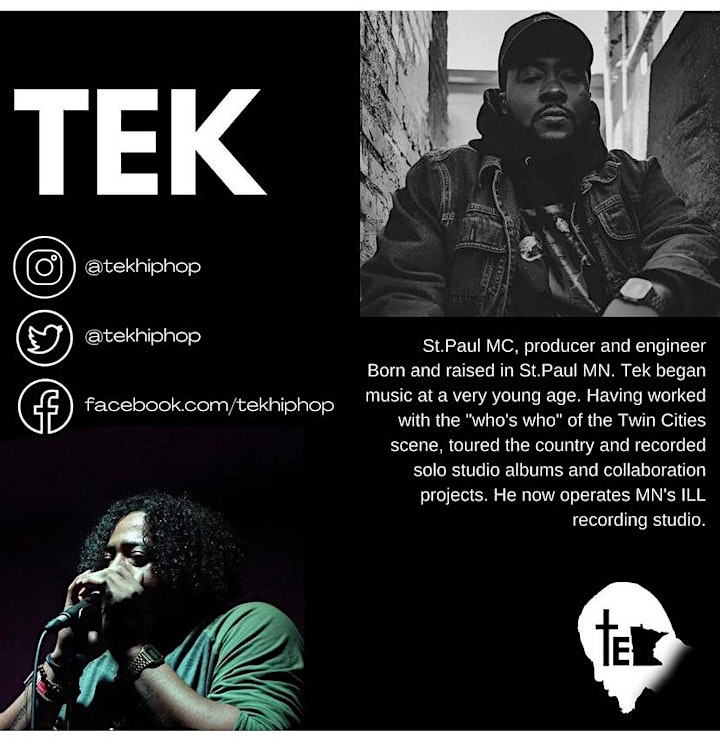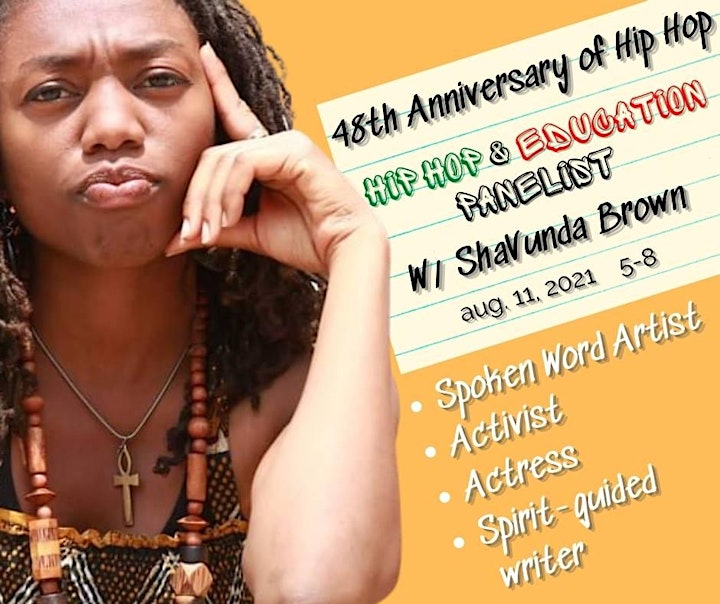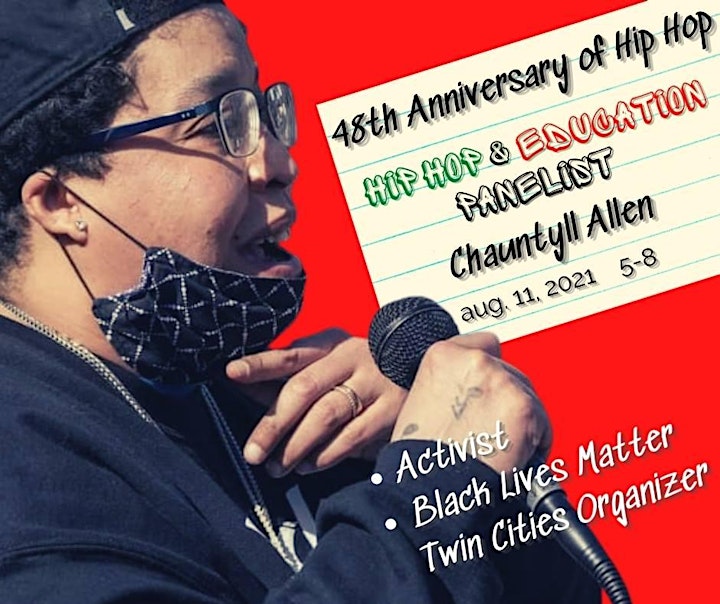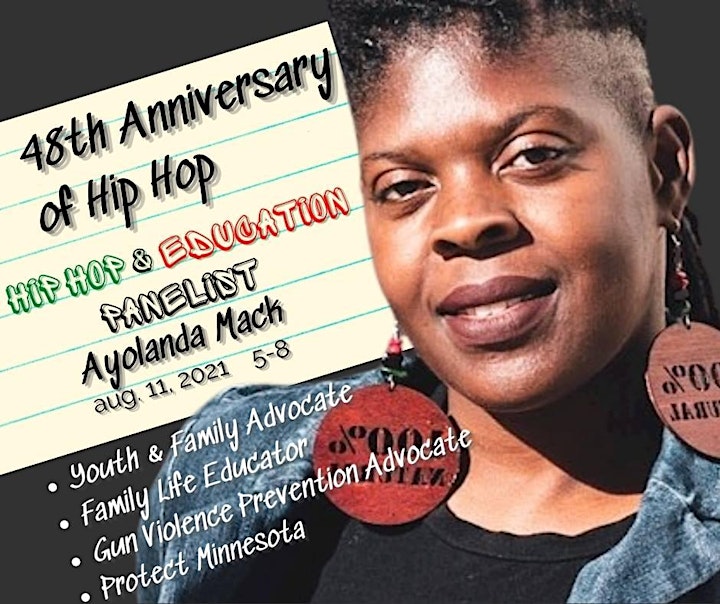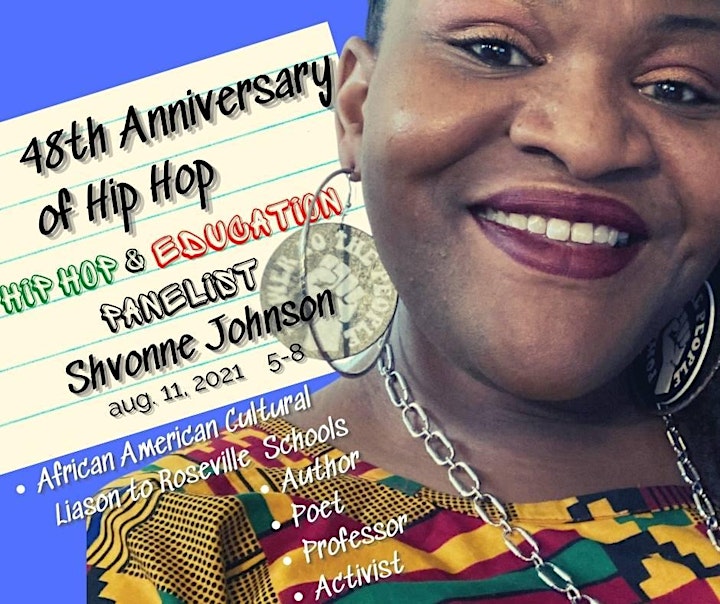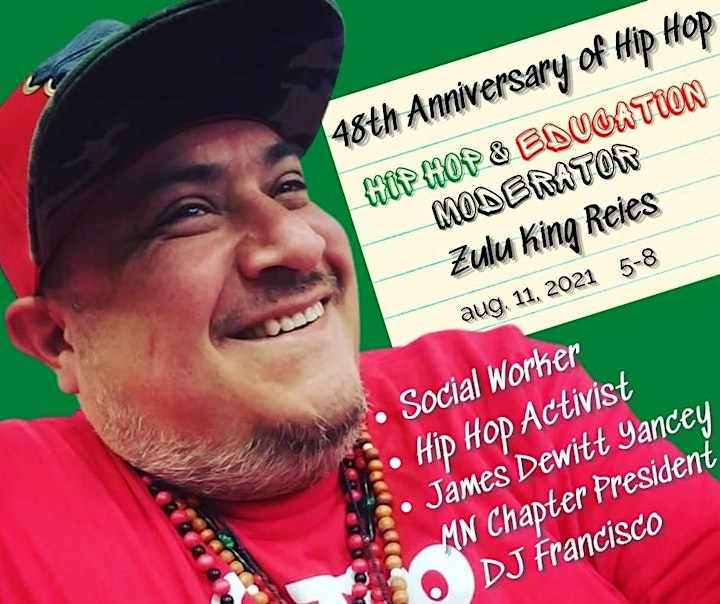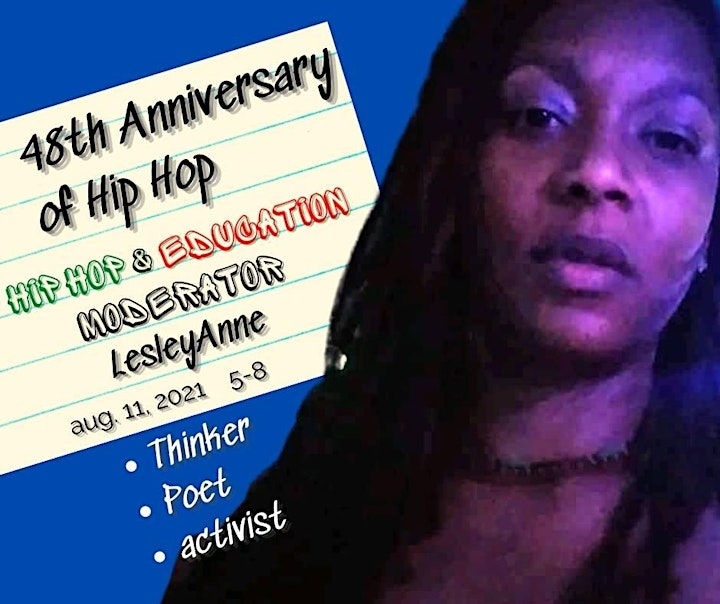 ZOOM LINK: https://us02web.zoom.us/j/5334142506
Organizer of 48TH Anniversary of Hip Hop Culture Panel Discussion: Hip Hop & Education