48 Hour Launch: Women's Edition
When and where
Location
516 Tennessee St. Memphis, 38103
Refund Policy
Contact the organizer to request a refund.
Description
UPDATES:
Registration and dinner start at 6pm, startup pitches at 7pm on Friday.
Onsite childcare will be available through a professional nanny on Saturday from 10am-4pm and Sunday from noon-6pm. Note that the entire event is family-friendly.
Kid Station has offered a discounted rate on Saturday and Sunday for those who want to drop children off at 579 Erin Station in East Memphis.
Even if unavailable throughout the weekend, we invite you to join us for team presentations on Sunday at 6pm, followed by a short reception featuring DJ INTUIGROOVE.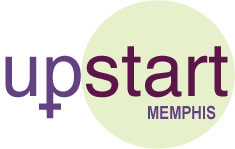 Thanks for your support of this event- we're excited about fueling women's innovation and entrepreneurship with you!

As part of our new Upstart Memphis initiative to empower more women through our entrepreneurial ecosystem, we're hosting a special edition of our 48 Hour Launch. On December 7-9 we invite you to help launch women's startups over a single weekend.
Pitch ideas. Collaborate. Develop products. Launch companies.
Not your average, ordinary weekend.
Are you a woman with an innovative idea and an entrepreneurial streak? You have two minutes on Friday night to pitch your concept and inspire the crowd. If successful you'll get to publicly introduce your new company on Sunday evening.

More interested in applying your professional skills toward a goal that fuels economic development and elevates creative talent? Then vote for your favorite pitch, join a team and dive into development. Startups need marketers, lawyers, accountants, graphic designers, developers, and UX specialists. In short, they need you.
Please note: while we're kickstarting women's owned businesses, we invite men and women of all skills and backgrounds to be part of the teams that build these companies of tomorrow.

On Sunday evening each proud albeit exhausted team will present its business to the community. For every 20 attendees we create opportunity for another startup to be built. And the more entrepreneurs we recruit, the higher the chances of discovering bold, audacious ideas with high growth potential.

More than community engagement, this event fosters true community investment. Where else for only 48 hours and $40 can you:
Launch brand new tech-supported companies, contributing toward our local innovation economy and creating jobs;

Learn by doing, experiencing firsthand entrepreneurial principles that can be applied to any endeavor or work environment;

Connect with like-minded and talented professionals, developing your network;

Play an active role in Memphis' entrepreneurial community, volunteering your current skills while learning new ones;

Eat and drink well, including all meals and copious amounts of coffee and Red Bull; and

Be a part of something this collaborative, creative and cool?!
So what are you waiting for? Register today for the one and only 48 Hour Launch, and get ready to spend your weekend doing something extraordinary- building both companies and community.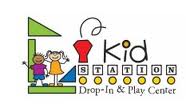 *Childcare will provided onsite for a small fee by Kid Station, fully licensed by the State of Tennessee as a drop-in day care provider. Additional details including hours available for daycare to be provided soon!