48 Days to the Work You Love Workshop

Wednesday, October 5, 2011 at 6:30 PM (CDT)
Event Details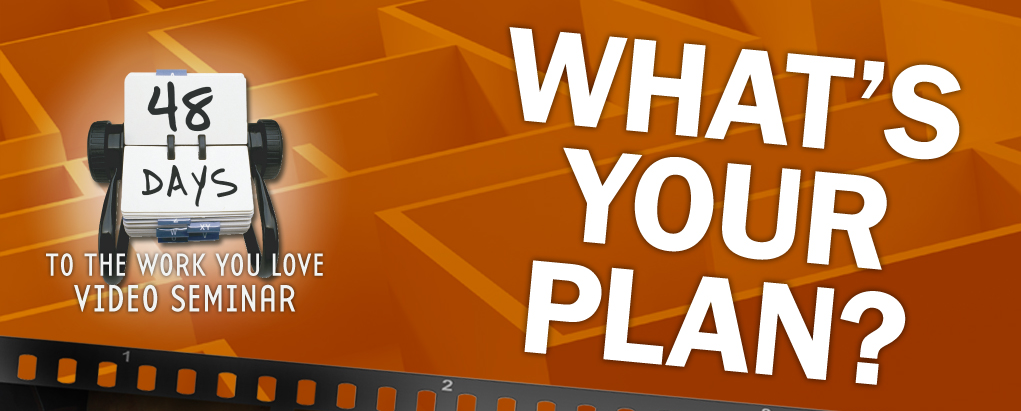 Can you imagine going to bed Sunday night, eager for Monday morning to come and your workday to begin?
Prepare to have your world ROCKED when we uncover what is wrong with "work" in today's world. We'll learn why people are sacrificing their spiritual and physical health to daily jobs that have no meaning in their lives. We'll discover the path to a true, meaningful, fulfilling and life-rewarding "Vocation." 
Join me for this workshop, and prepare to get excited about your passions and workweek! 
In this 48 Days To The Work You Love Workshop, you will learn how to:  
Discover your God-given and perhaps buried talents 
Take those talents and create a clear focus 
Embrace the gift of meaningful work 
Experience the absolute release that comes from finding your passion 
Understand the differences between "vocation," "career," and "job" 
Learn from the shared life stories of those already living the 48 Days principles 
Go through defeat and "failure" and come back twice as strong
Find job possibilities that never appear in the newspaper or online 
Turn your own ideas into extraordinary income 
Decide whether you want a "traditional job" or one of the new work models 
Find your IDEAL WORK – and LOVE it! 
By the end of this workshop, you will know how to identify and secure employment based on your skills and abilities, personality, values, dreams, and passions - rather than based solely on your job history.
Watch this short introductory video from workshop creator Dan Miller.
About Me - the Workshop Leader
My name is Deacon Bradley and I am fired up about hosting this workshop for you. My 48-days story began two years ago with the uneasy feeling that there's something more for me out there.
I'm excited to share this process with you which helped me identify my own calling and land a job that I love!
Workshop Details
This workshop meets each Wednesday from 6:30 - 8:30 pm for 8 weeks in Cedar Park, TX (see map to the right). As someone who's personally gone through this material and this proces I can tell you that it is a lot of work, and it is well worth it. You will get out of this workshop exactly what you put into it.
Want to know more? Check out my endorsement over at Life Stoked, email me, or find me online! (@deaconbradley)
Questions: Email me directly at deacon [at] lifestoked [dot] com.
The 48 Days To The Work You Love Workshop series was created by best selling author and career coach Dan Miller. 
When & Where

The Bradleys'
1216 Rawhide Trail
Cedar Park, TX 78613


Wednesday, October 5, 2011 at 6:30 PM (CDT)
Add to my calendar