About this Event
This is a standing show with an open floor. To request seating or other access accommodations, please go to our Access page.
Tickets are free and can be reserved online.
The Cedar Cultural Center kicks off its 31st season this fall at the Global Roots Festival taking place September 23-25 2019. Over the last ten years, The Cedar's signature Global Roots Festival has offered Twin Cities audiences free, in-depth access to new artistic voices from around the world, fulfilling The Cedar's mission to promote intercultural appreciation and understanding through global music.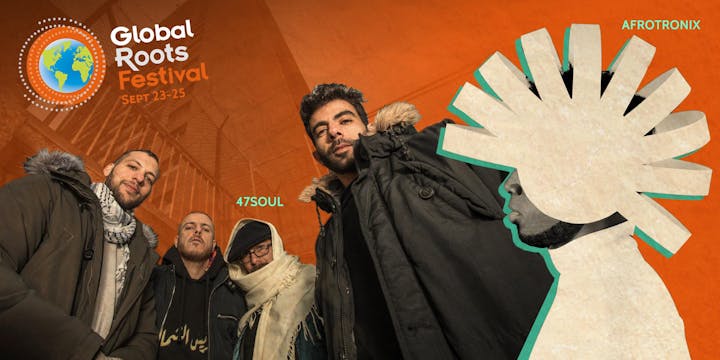 AfrotroniX - 7:30pm
Named the "Best African DJ of 2018," Chad-born, Montreal-based artist AfrotroniX puts on ecstatic live shows that combine electronic music, live drums, African urban dance and digital art. His music draws on influences from around the globe, mixing dubstep, house, reggae and EDM with mbalax from Senegal and the Gambia, malinke music from West Africa, and Tuareg blues from the Sahara. Heavily influenced by Afrofuturism, he performs under a custom helmet called the "Afrotron," with visual aesthetics reminiscent of Star Wars, Tron and Daft Punk.
47SOUL - 8:30pm
Formed in Amman, Jordan in 2013, the Palestinian and Jordanian musicians of 47SOUL all have roots in Bilad al-Sham, a region that covers Palestine, Israel, Lebanon, Syria and parts of Jordan, Iraq, and Turkey. They're pioneers of a new underground genre named for the region called "Shamstep," which fuses dubstep, hip-hop and electro-Arabic dabke. 47SOUL hypes up beats that have been bumping in the Arab world for centuries with analog synthesizers, hypnotic guitar lines, and celebratory and political lyrics in Arabic and English.
Thanks to our funders and supporters for making the 2019 Global Roots Festival possible!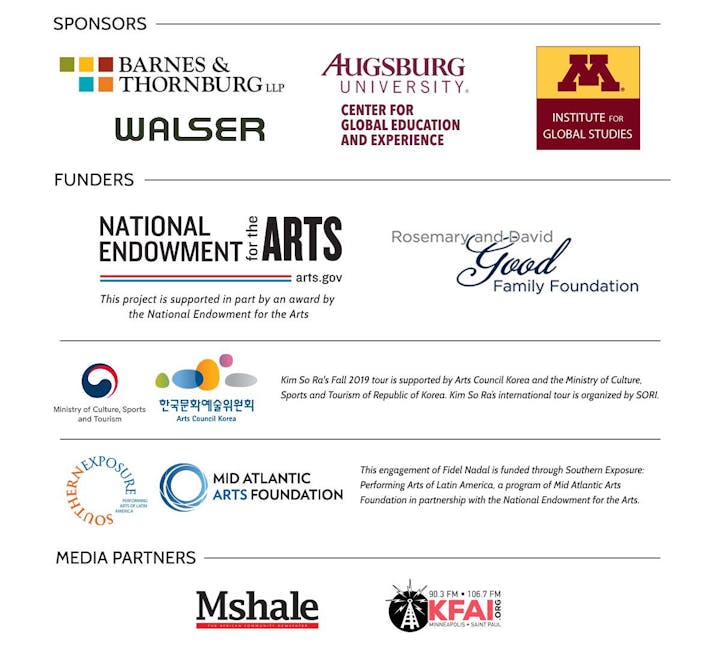 Performers
Date and Time
Location