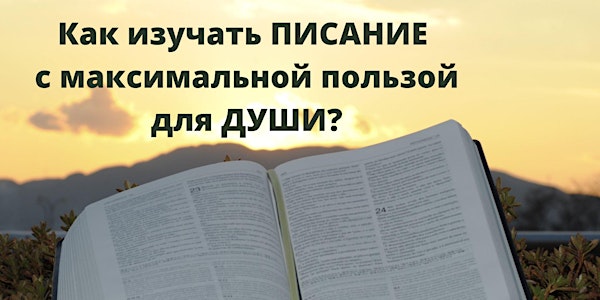 Как изучать Писание с максимальной пользой для души?
Семинар
When and where
Location
Word of Grace Bible Church 1317 NW 12TH Ave Battle Ground, WA 98604
About this event
Слово Божие – уникально, посредством Слова Божьего Бог возрождает и освящает души, взращивает их и умудряет. Каждому христианину крайне важно регулярно питаться истиной. Но, к сожалению, не многие христиане пребывают в Писании, и причиной этого является как суета житейская, так и неумение работать с текстом Библии. Верующий человек нередко не понимает как исследовать Писание, что нужно делать после прочтения текста, чтобы это принесло максимальную пользу для души.
Именно решению этого вопроса, посвящён данный семинар.