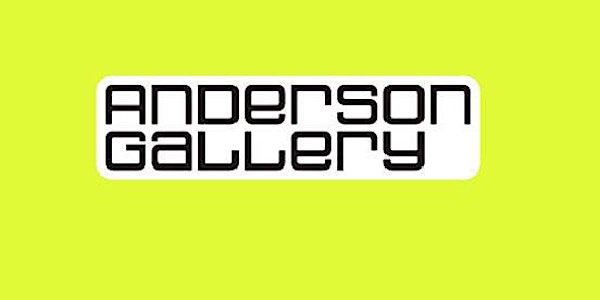 46th Annual Juried Student Art Exhibition Registration
When and where
Location
Anderson Gallery 2505 Carpenter Ave. Des Moines, IA 50311
Description
Submission Guidelines:
Categories (9): Drawing & Works on Paper, Graphic Design, Interactive Media, Painting, Performance, Printmaking, Sculpture, Installation, Video.
Eligibility: Entrants must be Drake students. All submissions must be original work produced by the student artist within the past two years and must have been produced in classes at Drake University.
Awards: Cash awards will be given at the juror's discretion. The Provost Purchase Award will be selected by the Department of Art and Design Faculty.
Entry Procedure:
A total of four works may be submitted but no more than three in the same category. All works must be ready for presentation.
All works on paper, including prints, drawings, and watercolors, must be under plexi-glass, framed or sandwiched with foamcore.
Graphic Design entries may be submitted unframed but the work should be supported by foam core and presented in a professional manner
Performance submissions may not exceed fifteen minutes in length and should be submitted via CD or DVD. Performances will occur during the opening reception.
Video submissions should not exceed fifteen minutes in length, though the actual piece may be as long as the artist deems necessary.
Interactive Media should be submitted on a Mac-formatted CD in a standalone format.
Installation pieces should be installed in the Studio Arts Hall (STAH) for consideration or submitted as appropriate documentation.
Complete one online Entry Form for each submission. You will receive an email confirmation with a pdf "ticket". Print the ticket and cut out the bar code portion on the left of the page (with the corresponding numbers). Attach this barcode to your artwork. THIS IS YOUR REGISTRATION TAG - WORKS WITHOUT TAGS WILL NOT BE ACCEPTED.
Schedule of Events:
Registration: January 23-February 3

Submit your registration online, print the ticket from your email confirmation. The number above the barcode is your registration number. To register, you must have artist's information, title, description of art work, dimensions (including frames, if applicable), and value of work if it's for sale. If you need help with any information required on the form, please see Joshua Cox or your Art and Design advisor.


Delivery of work: February 6-7

Anderson Gallery: Monday, Feb. 6, 12-4pm & Tuesday, Feb. 7, 2-6pm
Studio Arts Hall: Feb. 6 & 7, 9am – 5pm
2-D works should be hand-delivered to the Anderson Gallery and sculptures delivered to the Studio Arts Hall. Attach your Exhibition Number Tag (barcode) to the work.


Selection of Works Posted: February 9

Selected works for the exhibition will be posted at the Art & Design Office and outside the Anderson Gallery, as well as on the Anderson Gallery website.


Pick Up of Works Not In Exhibition: February 13-14

2-D works not in exhibition to be picked up from the Anderson Gallery. Sculptures not in exhibition to be picked up from STAH. Artists must have a valid I.D. If work is picked up for another artist, that I.D. will be required. Work not picked up will be disposed of immediately.


Opening Reception: Sunday, February 19 from 1-3pm
Awards ceremony at 2pm. Invite your family and friends!


Exhibition Closes: Sunday, March 26 at 4pm


Pick up of Exhibited Works: March 27-28, 10am-2pm
Artists must have a valid I.D. If work is picked up for another artist, that I.D. will be required. Work not picked up will be disposed of immediately.
If you have any questions about the registration process or about the exhibition, please contact Alina Grimm at alina.grimm@drake.edu or Josh Cox at joshua.cox@drake.edu