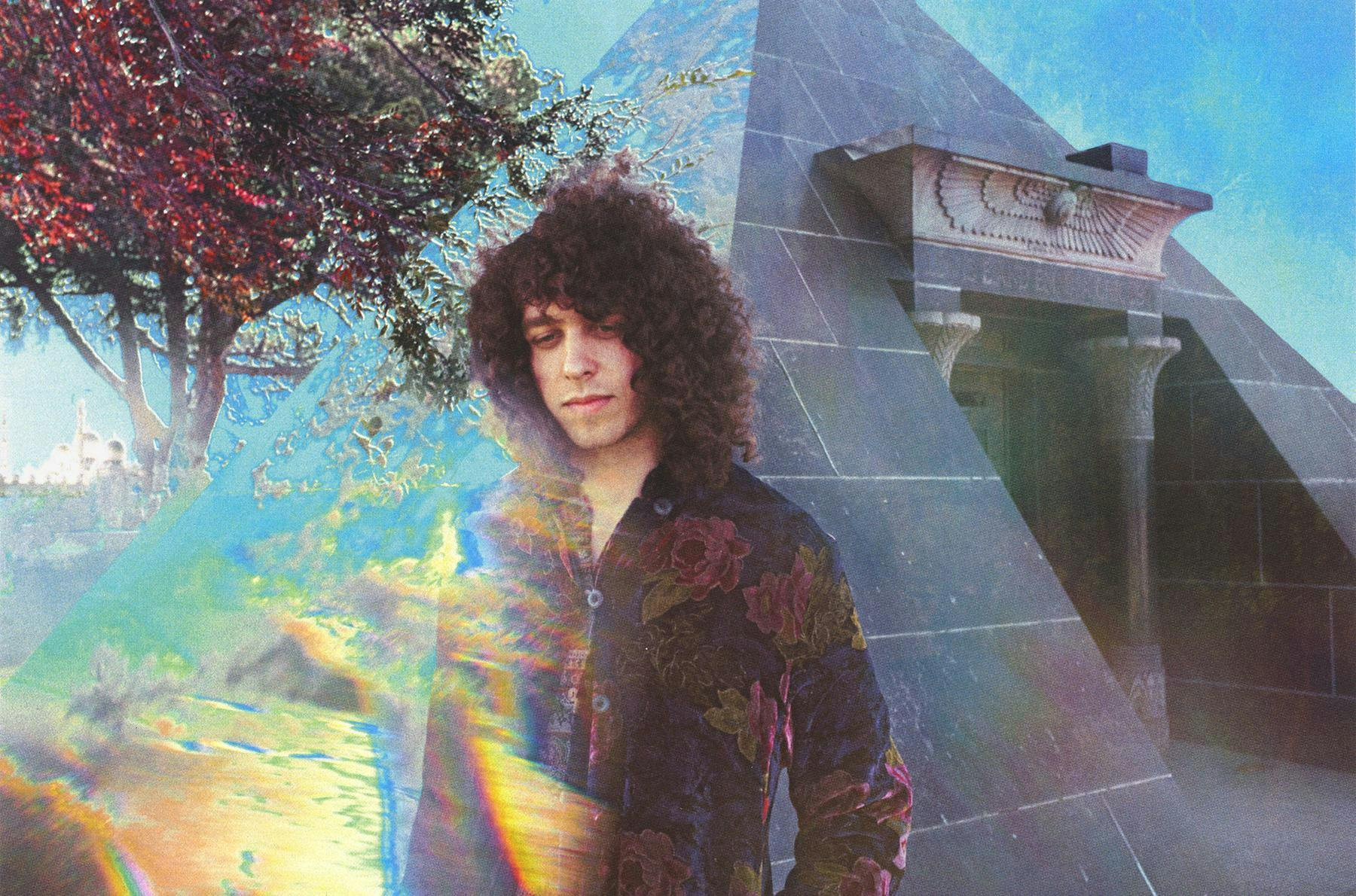 About this Event
Vinyl Williams
The rare history of harmonious pop music imbued in Vinyl Williams's Opal LP is finally coming to the conscious surface in the warped form of a celestial hyper-coaster, combining sunshine pop, afrobeat, and progressive rock into a dense emanation of sonic optics.  The California native has attuned his sound palette to the cosmic quintessence – opalescent tones that harmonize chaos, synchronizing a global family of celestial harmonies into a macrocosmic epicenter.
Williams also creates his own immersive realms in the form of 360º videos, downloadable explorable worlds, and interactive web art. These ineffable environments impress upon transcendental incorporeal states of being, termed noumena.
Before meeting Iasos (founder of New Age music) in 2013, Williams already had an out-of-body experience where he visited this syncretic haven.  During their conversation, Iasos revealed a similar experience that had occurred where an ineffable intelligence "Vesta" sent endless hours of higher dimensional footage into his mind in an instant.  The process hence has been a process of discovering how these visual architectural & sonic atmospheric forms can be concentrated in a pop structure.  The main ambition of the group is to transmute qualitative opposites into an equilibrium of light & sound, that ultimately has a beneficial affect.
In 2016 Vinyl Williams released "Brunei" – a fantastical critique of the country's incorporation of Sharia Law from the perspective of an inter-dimensional being. During the time the album was being recorded Williams' father had been hired by the sultan of Brunei to perform with Dean Martin's son Ricci Martin. The performance was supposed to include a realistic hologram of Dean, where Ricci & Dean were to switch off melodies with each other. This drove Ricci to the point of a breakdown, which unfortunately ended in his death via alcohol overdose around the time the album was released. The original inspiration behind the album was when Williams had seen currency from Brunei, which at the time was rainbow & prismatically translucent. This sparked the mystery in discovering the country's lavishness as well as socioreligious detriments. 
These themes of religious dissonance originate from Williams' upbringing in the state of Utah. Although he's a Los Angeles native, he had moved to Utah in 1998 at the age of 8. The culture shock he had experienced living in a small LDS town sculpted his practice into an impressionistic utopia of religious harmony. 
Vinyl Williams' live group consists of Lionel Williams (vocals / keys / guitar) Ian Gibbs (drums) & Billy Winger (bassist). Williams' & Ian Gibbs additional play drums & bass in Morgan Delt. Other associated acts include MT. OSSA & HOTT MT through their LA-based art group & performance space Non Plus Ultra. 
Active since 2007, the group have toured extensively with Toro y Moi, Unknown Mortal Orchestra, Mount Kimbie, This Will Destroy You, Temples, among others.