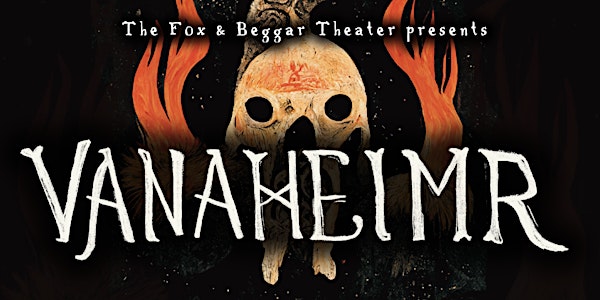 VANAHEIMR: A GLIMPSE OF WINTER
ALL AGES
Presented by The Fox & Beggar Theater
The Fox & Beggar Theater present a dramatized fundraiser for VANAHEIMR — an upcoming site-specific winter spectacle.
When and where
Location
The Cedar Cultural Center 416 Cedar Avenue South Minneapolis, MN 55454
About this event
4 hours

ALL AGES

Mobile eTicket
The Fox & Beggar Theater Presents
VANAHEIMR: A GLIMPSE OF WINTER
Thursday, December 22, 2022 / Doors: 7:00 PM CT / Show: 7:30 PM CT
All Ages
Seated
$20 General Admission
This is a seated show with general admission, first-come-first-served seating. The Cedar is happy to reserve seats for patrons who require special seating accommodations. To request seating or other access accommodations, please go to our Access page.
General Admission tickets are available online.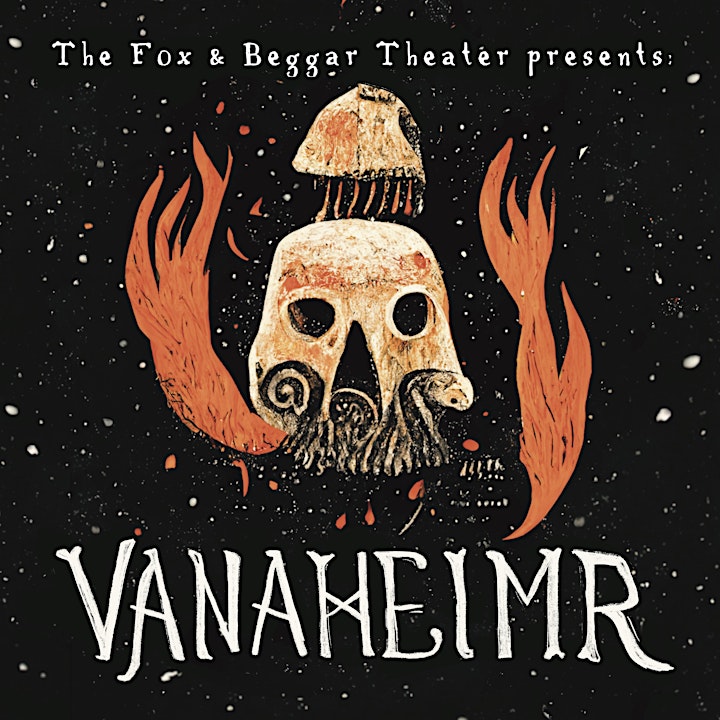 ABOUT THE SHOW
Before the Æsir, there were the Vanir.
The Fox & Beggar Theater present a dramatized fundraiser for VANAHEIMR— an upcoming site-specific winter spectacle fusing Neo-Nordic Folk Music, Lyric Dance, Classical Theater, Shadow Puppetry, and Fire Performance. Through an original script composed entirely in trochaic tetrameter, VANAHEIMR reimagines the prophecies of Ragnarök from the unique perspective of the Vanir of Nordic mythology; examining themes of militarism, erasure, and societal collapse.
Join us on the Winter Solstice for a lushly imagined preview of this project. The Fox & Beggar Theater will be performing the complete narrative script inside a lavish, wintry set with live music, shadow puppetry, and dance. Afterwards, the creator will formally present the full visionary scope of VANAHEIMR as the project begins its year-long journey of production, culminating in a series of free community performances held outdoors in Minnehaha Regional Park in December 2023. The final version of VANAHEIMR will feature a cast of twenty-two performers and puppeteers as well as choreography from Kristin Freya, Rah Diavolo and Infiammati Fire Circus.
Cast
Written and Directed by Nat Allister
Narration by Willie Johnson & Rhiannon Fiskradatz
Music by Walken Schweigert, Alma Engebretson & Nat Allister
Puppetry by Becca Mellstrom, Kate Tobie & Fletcher Wolfe
Dance by Dom Locke & Levi Martin
Lighting by Trevor Zapiecki
Costuming by Kathy Kohl
Set Design by Scott Bloom, Alina Antoniou, Becca Mellstrom & Nat Allister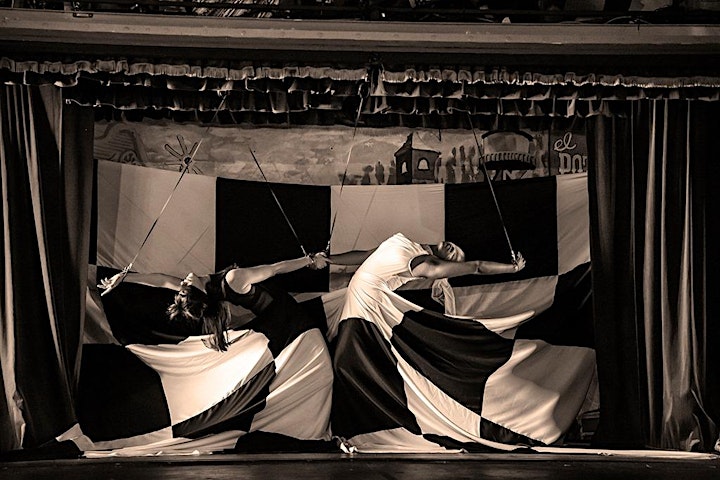 The Fox & Beggar Theater performs "Goodnight, Absalom!" 2021. Tim Motley.
THE FOX & BEGGAR THEATER
Little lights for dark worlds.
Since 2014, the Fox & Beggar Theater has told extravagant stories for both grown-up and not-yet-grown-up audiences. Productions explore the spaces between street theatre, dance, circus arts and acrobatics, mask-and-puppet theatre, and operetta.
In 2020 the FBT relocated to Minneapolis MN, and became a sponsored project of Springboard For The Arts' Incubator Program. That same year, the FBT received a grant to build the Gonzago, a traveling double-decker solar-powered pop-up proscenium theater, which embarked on its first tour in 2021 around the Great Lakes region. Atop the Gonzago, the FBT's "Goodnight, Absalom!" performed for over 1,500 audience members over the course of fourteen free, all-ages shows staged in public parks, organic farms, and community spaces. In 2022, the FBT revisited this same route from Minnesota to Michigan with a fully devised circus show entitled "The Lonesome Spectacular!"
The Fox & Beggar Theater is currently in development with two new shows, "Vanaheimr" (Dec 2023) and "Greenwood" (May 2024). Both shows will be free, all-ages, outside, and open to the public.
The mission is to bring provocative, innovative, and enchanting storytelling to a troubled world, through a broad fusion of both performing and visual arts.
To learn more about The Fox & Beggar Theater: