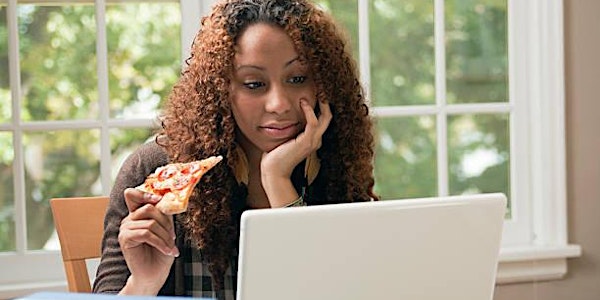 4/5 Social Work Department Learn at Lunch Monthly Series
Child Abuse Prevention Month: Learn, Listen, Build, and Support Families
By Fresno Pacific University
Date and time
Wednesday, April 5 · 12 - 1pm PDT
About this event
In recognition of Child Abuse Prevention Month, this session will focus on preserving families by focusing on elevating voice, family support and preservation, and building and strengthening protective factors for resiliency. Latanya Bennett and Melissa Dykema of Bethany Christian Services will share how they are advocating and serving children and families to change the narrative of the past and to lean into parents as the experts of their future. Join us as we advocate for the well-being of families through programs that elevate their voice, lean into parents as experts of their own family and lived experience, and serving them in the process.
Manager of Family Advocacy
LaTanya Bennett, holds a Bachelor of Social Work Degree from the University of Arkansas Little Rock and a Master's of Public Administration from Arkansas State University. She has served families and youth in various capacities for over 10 years. She is trained in Motivational Interviewing, Living the Protective Factors and Trauma Informed Care (TIC). She currently serves as the Manager of Family Advocacy at Bethany Christian Services where her primary focus is on elevating family and youth voice. Through her professional and lived expertise, she is passionate about helping others see how critical family engagement and participation is in achieving better outcomes for youth and families.
National Safe Families Program Director
Melissa Dykema has been at Bethany Christian Services since January 2011 first as Program Manager for Bethany Safe Families for Children in the Chicago Southland Chapter and in 2021 she began to provide oversight to all the Safe Families Chapters across the Bethany network. She provides Safe Family implementation support and coaching, helping ensure model fidelity, high quality services, and positive outcomes for children and families. She graduated from Asbury University in Wilmore, Kentucky in 1995 with a bachelor's degree in Elementary Education.
Melissa is passionate about helping families create a safe and healthy environment to raise their kids and fulfills this desire by equipping staff to follow the Safe Families model and feel successful connecting families facing crisis to volunteers and faith communities who will step into the gap offering grace-filled relationship and resources to empower families.