44th Concert of Traditional Philippine Dances & Music
Concert showcases Filipino folk dances that bring together people of every walk of life performed with live Rondalla and Kulintang music.
About this event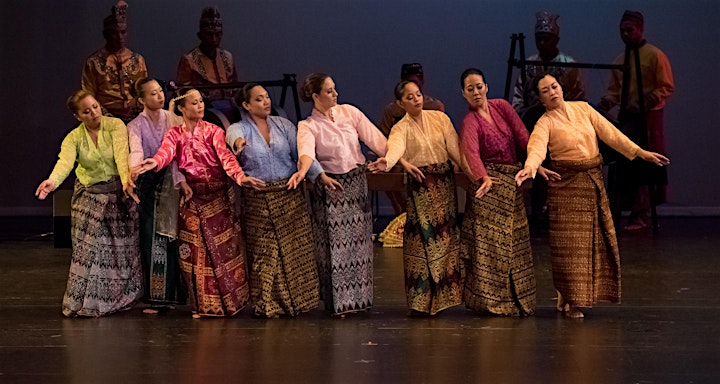 Sining SAMAHAN showcases the Filipinos' folk dances and rituals that bring together people of every walk of life from various villages and regions of the Philippines. The full concert repertoire features the Spanish influenced dances, called Maria Clara, and the rural dances of the peasants in the country side in central regions of the Philippines performed with live music accompaniment by the SAMAHAN Rondalla String Ensemble. The Concert is highlighted, as well, with the presentation of the ethnic dances and rituals of the indigenous Filipino tribes, such as the Maguindanao of Mindanao, the Sama and Tausug tribes of the Sulu Archipelago. Tribal dances and rituals are traditionally performed with the beats of gong and bamboo music. The Pakaraguian Kulintang Ensemble, the only one of its kind in Southern CA, provides the Kulintang (bossed gongs) and bamboo percussion music that accompany the ethnic dances.
The two-hour program of popular Filipino folk dances, tribal dances and rituals choreographed for theater performance will showcase SAMAHAN's rich repertoire in vivid and colorful costumes. The exhilarating dances and lively music of the SAMAHAN Rondalla and Pakaraguian Kulintang Music Ensembles promise an enjoyable evening!
With the Concert of Philippine Dances and Music, SAMAHAN endeavors to share with the audience the exquisiteness of Filipino folk dances and music. These dances and music performed in rituals, courtship, and festivals, depict the Filipinos' rich culture, customs and traditions. The diversity of their dances and music reflects the influences of various races – Indian, Chinese, Indochinese, Indonesian, Malay, Spanish, and American, who came to stay in the islands throughout its history either as migrants, traders or colonizers. 
Information - http://SamahanArts.org Email: samahanphildance@gmail.com
The 44th Concert of Traditional Philippine Dances & Music is partially funded by the CA Arts Council, the Alliance for CA Traditional Arts (ACTA), The San Diego Foundation - Dr. Lolita Carter Endowment and individual donations.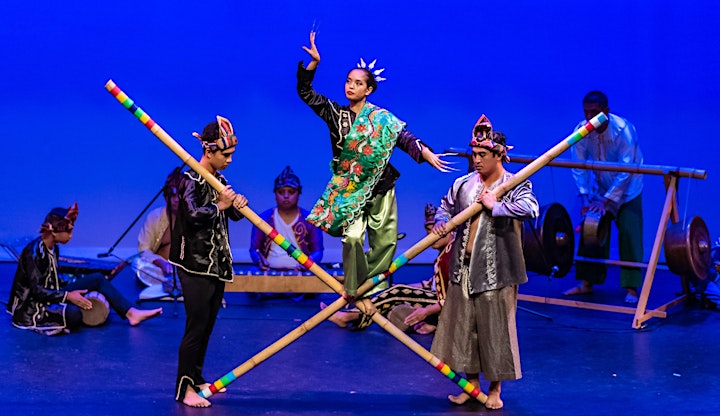 Organizer of 44th Concert of Traditional Philippine Dances & Music
SAMAHAN Filipino American Performing Arts & Education Center, Inc. presents a rich combination of exhilarating performances and professional training in Filipino performing arts through music, folkdances and traditions.  Founded in 1974 by the late Dr. Lolita Diñoso Carter, SAMAHAN's primary purpose is to teach students how to perform Filipino folkdances and music, instilling appreciation for the Filipinos' cultural heritage and enriching cultural diversity in the community.