Description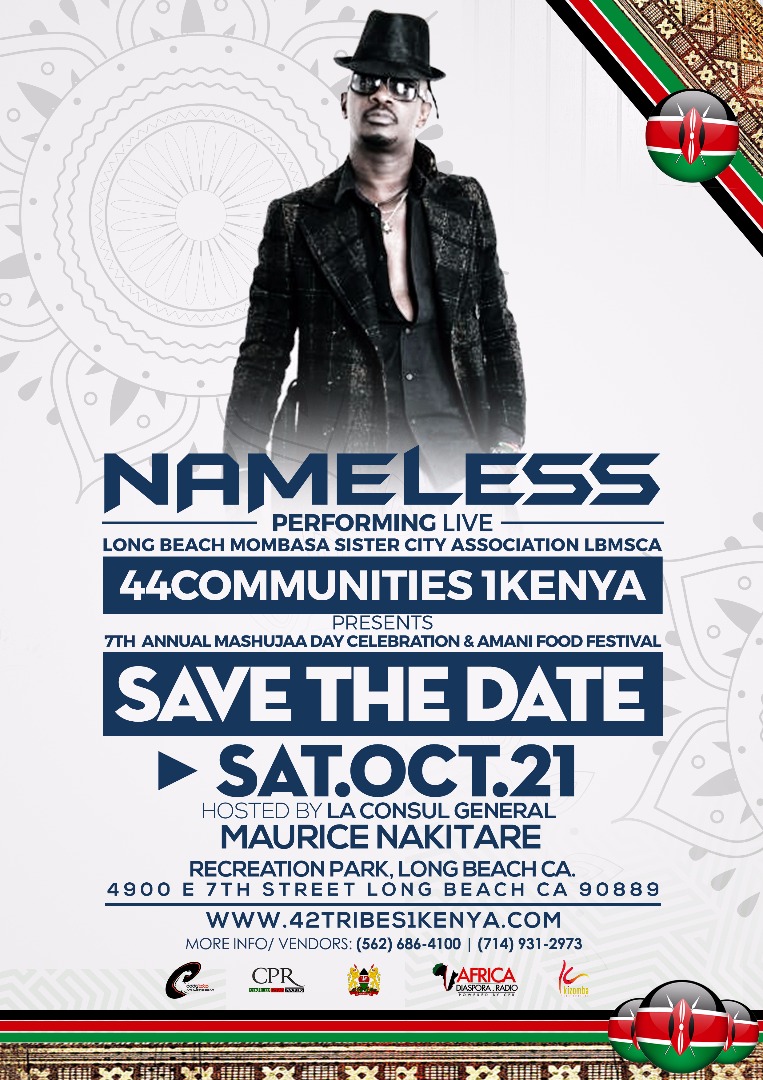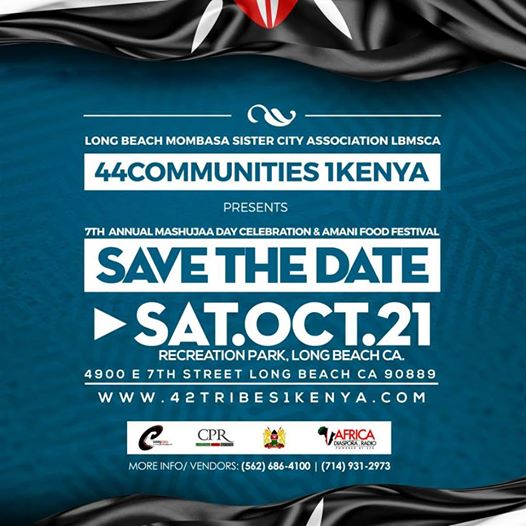 ​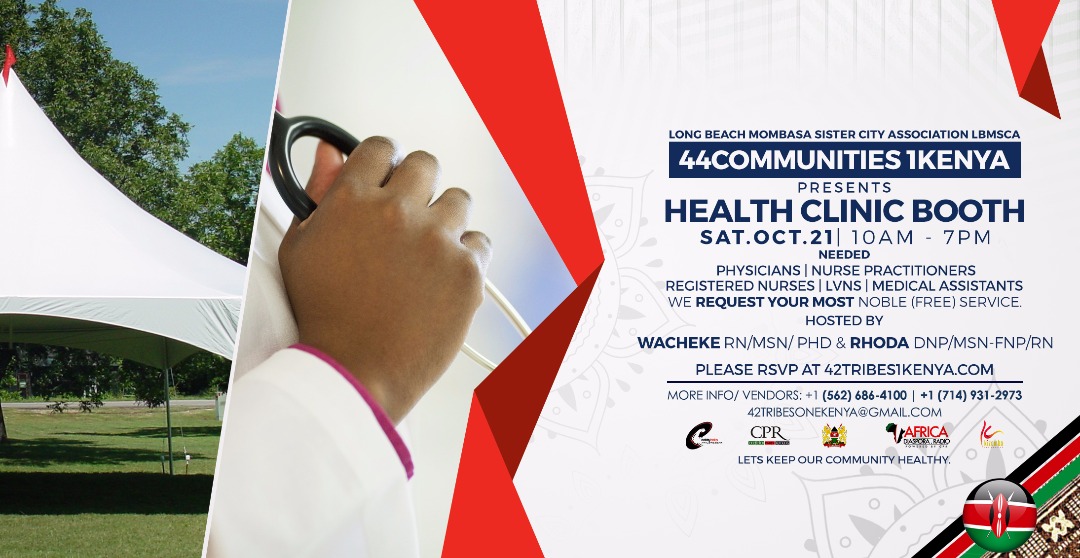 Sat Oct 21st All Day Family Affair.
*Entertainment | Magician|Dancing | Health Clinic| Free Food and drinks ( No Alcohol), Games Plus More
*Hottest Kenyan Artists ( 100 % Kenyan Event), Celebrities and More
*Hosted by La Consul General Maurice Nakitare| Steven Mbugua| Dynamic | Edgar
As Kenyans we are blessed with a beautiful country that is rich in culture stemming from ethnic groups. The fabric of our country remain strong when all this ethnic groups or tribes stand together as one to embrace and love one another.
​After a very hotly contested election, we are proud that our country showed the world that we can remain peaceful and even if there grievances we can address them in a more civil manner. Lets come together as one people.
​Kenyans have always risen together in tumultuous times and always shown the world that we remain the beacon of hope in Africa. Despite some rough times we have always rebounded and become stronger and more United.
​With that in mind, we at www.42Tribes1Kenya.com want to continuously celebrate the diversity and Unity of our nation by bringing all Diasporan Kenyans together to share a food, entertainment and culture with an all around fun day.
​Our event in October 21st will be our second one and this year we are privileged to be joined by the Long Beach Mombasa Sister Cities. Many may not know but Long Beach, Ca and Mombasa, Ke have been sister cities for a long time.
​We welcome everyone to come and join us so that we can share and strengthen the bond that this two Sister Cities share.
​Kenyans. We look forward to seeing you at the park to help make our second event a successful one.

We hope to see you all there.

P/s Bring your Ethic Cusine and lets share together. We Expect to have 44 different Dishes from all Ethnic Communities.
More info please Loginto https://www.42tribes1kenya.com/