Description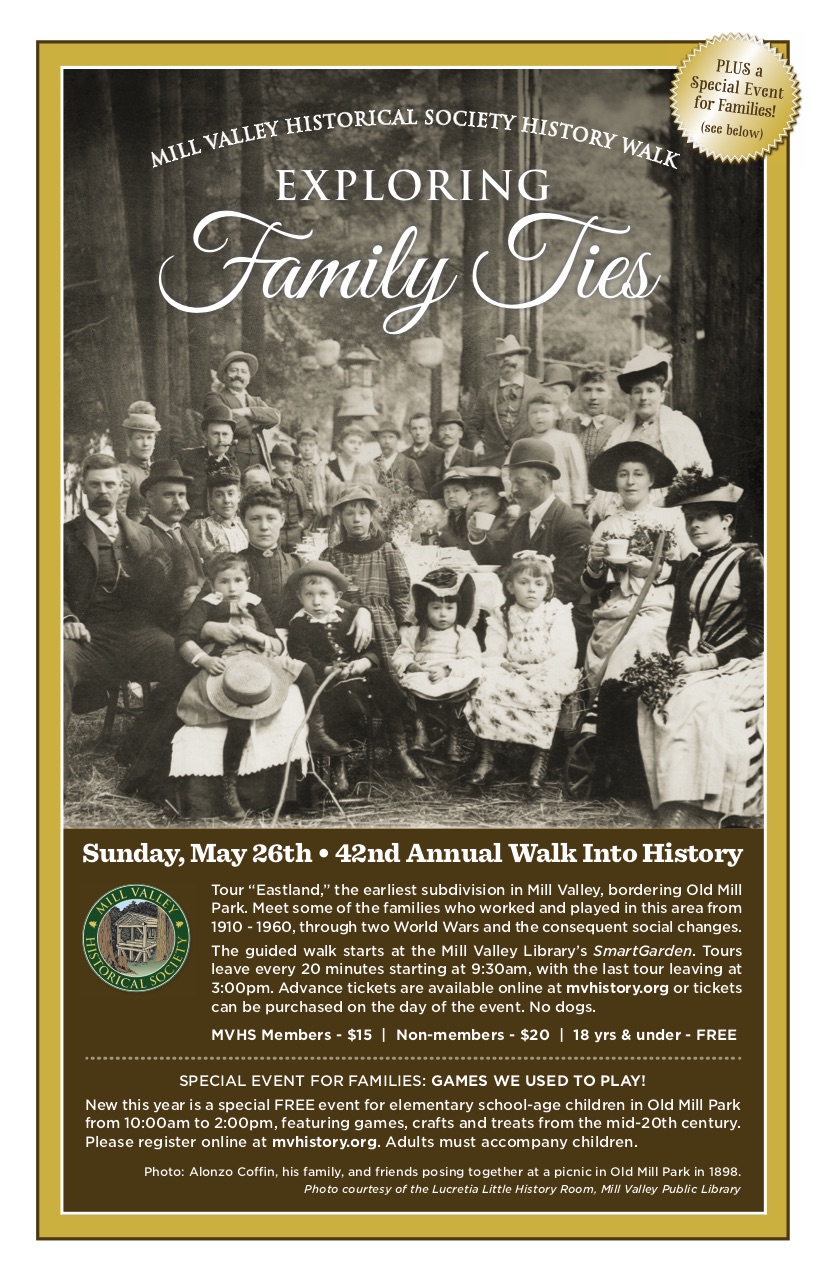 The Mill Valley Historic Society Walk into History
This year we tour "Eastland" the earliest subdivision in Mill Valley, bordering Old Mill Park. Meet some of the families who worked and played in this area from 1910 - 1960, through two World Wars and the consequent social changes. There are many interesting people, buildings and artifacts in this year's Walk into History.
The guided walk starts at the Mill Valley Library's SmartGarden. Tours leave every 20 minutes starting at 9:20am, with the last tour leaving at 3:00pm. This year's Walk is around a mile and with all the great stops will take around 2 hours. The Walk will mostly be on sidewalks and occasionally direct sun...please dress accordingly...consider wearing hats and bringing water... sorry we can't accommodate dogs.
MVHS Members - $15 | Non-members - $20 | Kids and Students under 18 - FREE
Groups are led by trained volunteer Guides who are personable and take great interest in local history. Learn more about Mill Valley's colorful past!
Reserve your place now! Click the green "Registration" button (look up to your right) and reserve your preferred time for free then check-in 15 minutes before your Walk to purchase your tickets. You pay for tickets onsite!