426LIVE: NYK - Star Atlas Product Launch Keynote [FREE Entry]
Experience Unreal Engine 5 demo with Showroom and other exciting products that continue to pave the way for mass adoption of web3 gaming.
About this event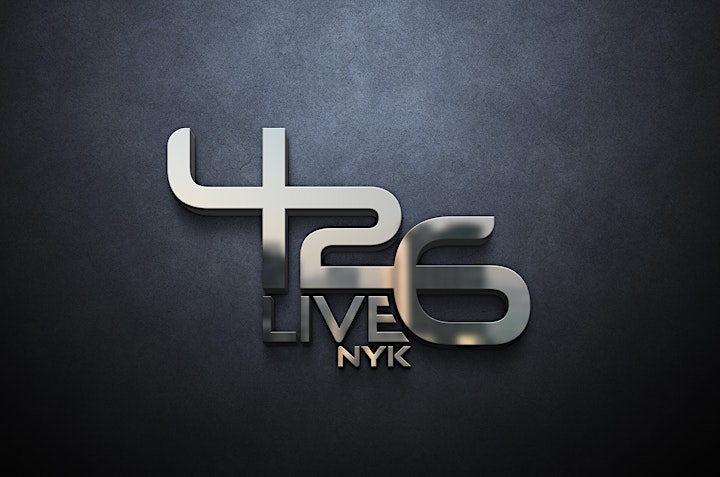 See state-of-the-art Star Atlas Showroom, the preeminent Unreal Engine 5 pre-alpha gaming demo, and much more at the 426LIVE:NYK (Now You Know) event.
The event takes place on September 29, 2022 at 1:00 PM EDT (5:00 PM GMT / 19:00 CEST), with a special DJ set kickoff happening 30 minutes prior, at 12.30 PM.
About the event
Star Atlas continues to pave the way for mass adoption of web3 gaming. It delivers the technology of the future to here and now for users and developers alike.
As a blockchain pioneer, Star Atlas is ushering a decentralized and self-sovereign way of life into the mainstream.
This product release keynote event follows a July 21, 2022 keynote event titled 426LIVE:IYKYK (If You Know You Know) that was hosted in the Star Atlas Discord and saw the release of several new product features.
This event marks the grand finale on the cusp of the Star Atlas summer, taking place on a Star Atlas Twitch livestream.
426LIVE is a major release event that is meant to further empower the Star Atlas community with a release of a series of highly anticipated products and features.
Register for the event to enter a draw for a special Star Atlas Merch Kit!
The 426LIVE event on Twitch is open for anyone to attend, regardless of whether they've registered to attend or not. While you're welcome to register to receive updates and let others know you're joining, you don't need a ticket to attend.
About Star Atlas
Star Atlas is a next-gen gaming metaverse emerging from the confluence of state-of-the-art blockchain, real-time graphics, multiplayer video games, and decentralized financial technologies.
Using Unreal Engine 5's Nanite, real-time graphics technology allows for cinematic quality video game visuals. In addition, blockchain technology using the Solana protocol establishes a largely serverless and secured gameplay experience. Non-fungible tokens obtained and traded within Star Atlas create an economy that replicates tangible world assets and ownership. To learn more, visit StarAtlas.com, join a faction at Play.StarAtlas.com, send your spaceships on a deep space mission by enrolling them in a Faction Fleet - and soon enter the triple-A metaverse.
Join the Star Atlas community and follow the latest developments on Twitter and in Discord.