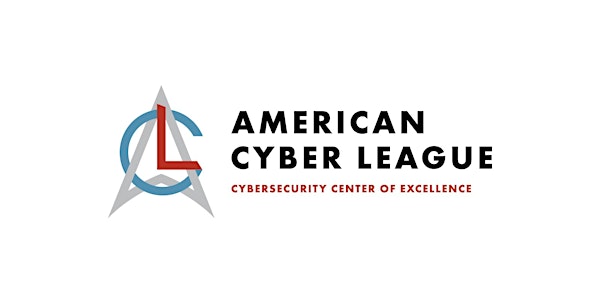 4/2020 CBNE: This is NOT a Drill...Building Your Airplane while Flying!
Welcome to the Cyber Bytes Networking Events hosted by the American Cyber League and the Cyber Bytes Foundation.
About this event
The Cyber Bytes Foundation welcomes you to our series of acclaimed, interactive seminars known as the Cyber Bytes Networking Events. These monthly programs have showcased some of the leading minds in the ever-expanding cyber sector, and have enhanced the collective understanding of this challenging front to our national security.
We invite you to join us for our April virtual event featuring Ms. Elizabeth Wharton, Chief of Staff at SCYTHE, who will be joining us to speak on how to conduct contingency planning and risk management while enduring a crisis. Join us as she provides advice on how to make it through a crisis (like COVID-19) drawn on her experience as a member of the immediate incident response team during the Atlanta ransomware attack.
Agenda
3-3:30 pm Networking
3:30-4:30 pm Featured Speaker - Ms. Liz Wharton
4:30-5 pm Happy Hour and Networking
Our speaker Ms. Elizabeth Wharton:
Elizabeth (Liz) is serves as a strategic advisor for the CEO and leadership team, building and maintaining cross-department relationships, crafting external initiatives, and driving day-to-day projects and tasks. She brings over a decade of legal, policy, and business experience within the information security field. Prior to joining SCYTHE she served as VP Operations and Strategy for a third-party risk threat intelligence platform startup. Previously she was the Senior Assistant City Attorney with the City of Atlanta responsible for advising Hartsfield-Jackson Atlanta International Airport on technology policy and projects – including the airport's "first of its kind" safety risk assessment and the integration of drones into airfield operations at the "World's Busiest Airport." She also served on the immediate incident response team for the City of Atlanta's ransomware incident.
She is currently a member of the Technology & Innovation Council with Business Executives for National Security and a member of the DEFCON CFP Review Board. The former host of the "Buzz Off with Lawyer Liz" tech-focused radio show and podcast, Liz is a frequent podcast guest and speaker on risk mitigation and regulatory policy on IoT, drone, and aviation cybersecurity issues at conferences including SXSW, ShmooCon, Hack the Capitol, the Talos Threat Research Summit (Cisco Live!), and the GSMA Global Innovation Forum. She received her J.D. from Georgia State University College of Law and her B.A. from Virginia Tech.