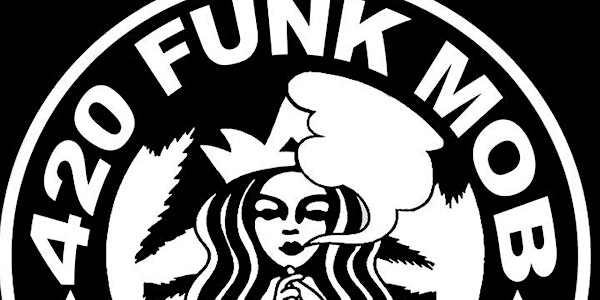 420 Party featuring Clip Payne's 420 Funk Mob w/Brick Drop!
A very special 420 party with the legendary 420 Funk Mob featuring members of P-Funk, Bootsy Collins, DRUGS, Jen Durkin, & Dharma Bums!
When and where
Location
Zenbarn 179 Guptil Rd Waterbury Center, VT
About this event
Our biggest 420 party yet... this will be a party for the ages featuring Mike Clip Payne's 420 Funk Mob!
"What began as a side trip for Parliament-Funkadelic's Michael Clip Payne has evolved into one of the most versatile jam bands around, a Family Stone-meets-The-Dead vehicle that frees your mind - - so that your ass, of course, can follow. Some of the finest original funk this side of Sly Stone, Larry Graham, and the Godfather of Soul. The 420 Funk Mob melds the sound with some Sixties psychedelia, a bit of Sun Ra "arkestration," performed by a revolving cast of former P. Funk members, and masterful musician friends. Jam after jam, style after style, they sync up. One collective under a frequently hypnotic groove" Jim DeMarco
" A band determined to build on the George Clinton legacy. If not the full blown return to the Pedro Bell era of Funkadelic glory." Jambase.com