Description



420 Fashion Week is more than a Fashion Show, it's the Beginning!
Smokers Society & Legal Stoner Present...
420 Fashion Week: The Prelude (Casting Call/Tryouts)
This event will be more than a casting call! Local talent as well as from out of the area will be in attendance to fight for a spot at the next "420 Fashion Week - Fashion Party"! Expect these artists to "bring it" as they will showcase some of their hottest music! This will be an amazing experience for anyone who attends, as you will truly celebrate "Hemp Life" through pure, raw and uncut talent!!!
As an attendee, you will not only have an opportunity to enjoy some great music, but you can also participate by voting for some of your favorite artists & bands.
When: July 25th
Where: Northwest Cannabis Market
Time: Doors open at 8pm. Must be at least 21+.
Attendees will enjoy:
Live Performances
Live Bands
Upcoming Models
Fashion
Networking
Free Promo
Raffle Tickets + Prizes
Northwest Cannabis Club Membership
Smoking Allowed in Designated Areas so BYOB (bring your own bud); There is also a Dab bar available if you got Dab!
And more...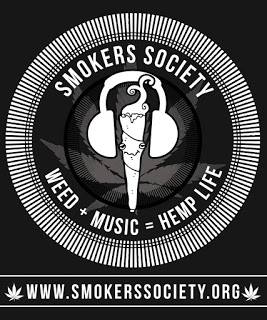 Are you a dope artist or band looking to play at 420 Fashion Week? Are you interested in maximizing your exposure as well as building brand visibility? Are you a model looking to add to your portfolio as well as get featured in Hemp Life Magazine? If you answered yes, the Smokers Society is currently looking for talent in the Seattle and Portland area to participate in the next 420 Fashin Week!
How can you get involved? Our live casting call/tryouts start on July 25th in Portland, Oregon. If you are interested in attending, please send us your artist or band name along with your social media pages and links to your music. Also be sure to include the city & state you live in (or interested in performing in).

Why 420 Fashion Week? 420 Fashion Week will not be your traditional run-way fashion show type event! This low-key intimate affair will bring together artists, the stoner community, business professionals and of course fashion. From Networking to Live Performances to a Fashion Party, 420 Fashion Week will break the barriers when it comes to traditional fashion shows!
This sexy & unique event will shed new light to the Legal Stoner brand, underground artists, upcoming models & official stoner gear! Local talent as well as from out of the area will be in attendance to help celebrate "Hemp Life" through fashion, music and culture!
Remember 420 Fashion Week because WE DID IT FIRST!!!! Make history with us!!!
Fashion + Music + Culture
Click here to check out footage from 420 Fashion Week/Legal Stoner Launch Party - 4/20/16!